---
~ Guest Post ~
So Who Is This Natalie McMasters We Keep Hearing About?
by
Thomas A. Burns, Jr.
---
Natalie McMasters is a detective for the new millennium.
If you're a mystery lover, you've read all the classic detectives. Sherlock Holmes. Sam Spade. Phillip Marlowe. Kinsey Millhone. What do all these sleuths have in common? Each one was a product of their era and their culture. So too is Natalie McMasters.
The Natalie McMasters series is notable for its sexy, intricate plots, breakneck pacing and gritty, dark atmosphere. These are definitely not cozy mysteries! Keep on reading the series and you'll experience the transformation of an innocent college coed into a hard-boiled PI for the 21st century.
Nattie is a twentysomething pre-law student at State University, a mega-college in the capital city of a southern US state. To help make ends meet, she works for her Uncle Amos Murdoch, the proprietor of the 3M Detective Agency, which is based in a nearby small town because the frugal Amos won't pay the high rents in the capital. Most of his business comes from catching insurance scofflaws who say they're hurt but aren't. Nattie spends most of her working hours on stakeout, waiting for a subject to do something they're not supposed to be able to so she can get a picture. It's a great job for a student — she can study during all those long hours in the car. Amos even got her a private detective trainee's license from the state, of which she's prouder than she likes to let on.
Stripper! is the first Natalie McMasters novel. Nattie enters the seamy world of web cams and strip clubs to hunt a killer. Her investigation forces her to reassess many of the ideas that she's lived by her whole life and do things she's never considered before – strip on a stage, question her sexuality, and rediscover the meaning of love itself.
Revenge! is the sequel to Stripper! A scandalous video of Nattie from her web cam days is posted on the State campus CCTV system for all to see and is just the first in a series of vicious attacks on Nattie, her family and her friends. What could she have possibly done to someone in her short life to deserve the callous revenge her unseen tormentor is so brutally exacting?
The third volume is entitled Trafficked! Nattie takes Manhattan, searching for a very important person in her life. As one reviewer says, in it you'll find "blood, whipping, love making, sewer stench, a tour of Manhattan and Kosher food, honor, despair, and a healthy dollop of deceit and mystery solving".
Venom! is the next installment. It's a contemporary take on an English country house mystery, as Nattie, tries to cope with relationship issues at a retreat in the mountains of rural Georgia, without letting a series of gruesome murders get in the way.
Sniper! is the latest release. Nattie's in the crosshairs as a crazed sniper stalks the city. She also must deal with family problems arising from her decision to carry a gun and her unconventional lifestyle. It's a totally griping descent into darkness that you won't want to miss.
Even though the Natalie McMasters Mysteries are seqential, enough background is given in each book so it can be enjoyed as a standalone.
I started reading mysteries as a kid with the Hardy Boys, Ken Holt and Rick Brant, and graduating to the classic stories by authors such as A. Conan Doyle, John Dickson Carr, Erle Stanley Gardner and Rex Stout, to name a few. I have written fiction as a hobby all of my life, starting in marble-backed copybooks in grade school. I built a career as a technical writer, science writer and editor for nearly thirty years in industry and government. Now that I'm truly on my own as a freelance science writer and editor, I'm excited to publish my own mystery series as well. You can join the Nattie's Readers Facebook group, and follow me on Twitter, Instagram, BookBub and Tumblr. You can read the first ever Natalie McMasters short story, Stakeout! and sign up for the monthly 3M newsletter on my web page at https://www.3mdetectiveagency.com/, and follow the 3M blog where I post book reviews and news about Nattie and the 3M gang.
---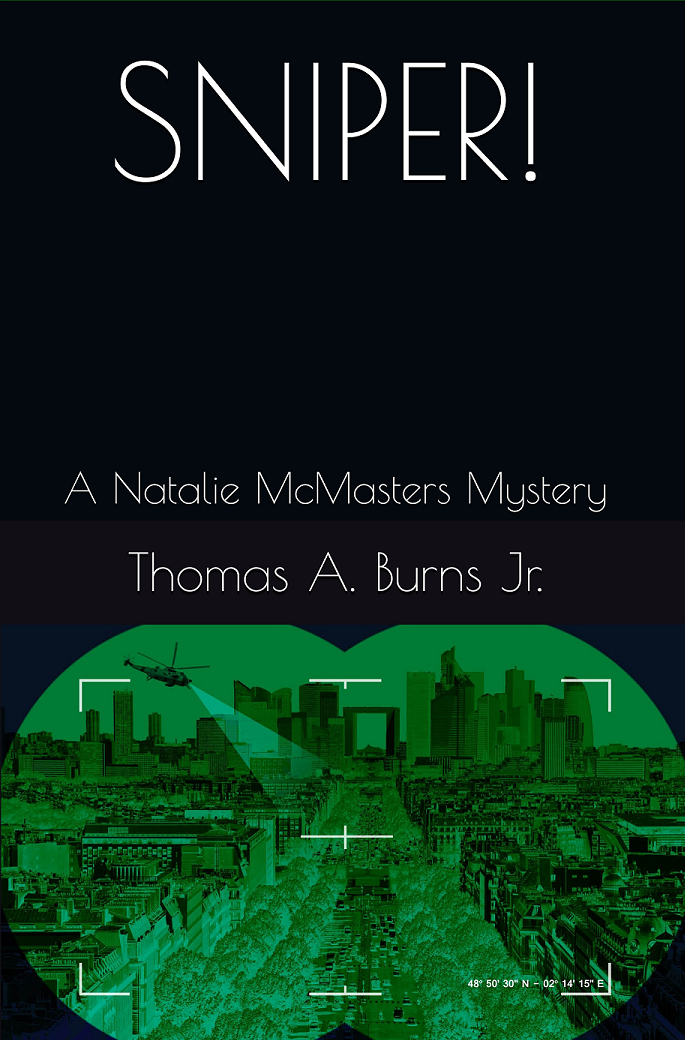 A Natalie McMasters Mystery, Book 5
Crime Fiction
Date Published: November 16, 2020
Publisher: Tekrighter, LLC
A crazed sniper. A loved one wounded, in danger of death. The unforgiving Fake News media. And a hidden villain more loathsome than any that Natalie McMasters has encountered before.
Nattie's in the crosshairs as a series of seemingly random shootings terrorizes the city. She must fight to keep her polyamorous family from disintegrating, her emotions from running wild and her personal integrity uncompromised. This would be a formidable task for anyone, much less a twentysomething college student who just wants to graduate and get on with her life. Nattie must rely on old friends and new, but how can she even, when friends can become enemies in the blink of an eye? As Nattie nears an emotional meltdown, society collapses along with her, as the sniper's depredations take their toll on the city.
Sniper! is a twisted, sexy, absolutely gripping descent into darkness jam packed with nail-biting suspense. Don't miss it!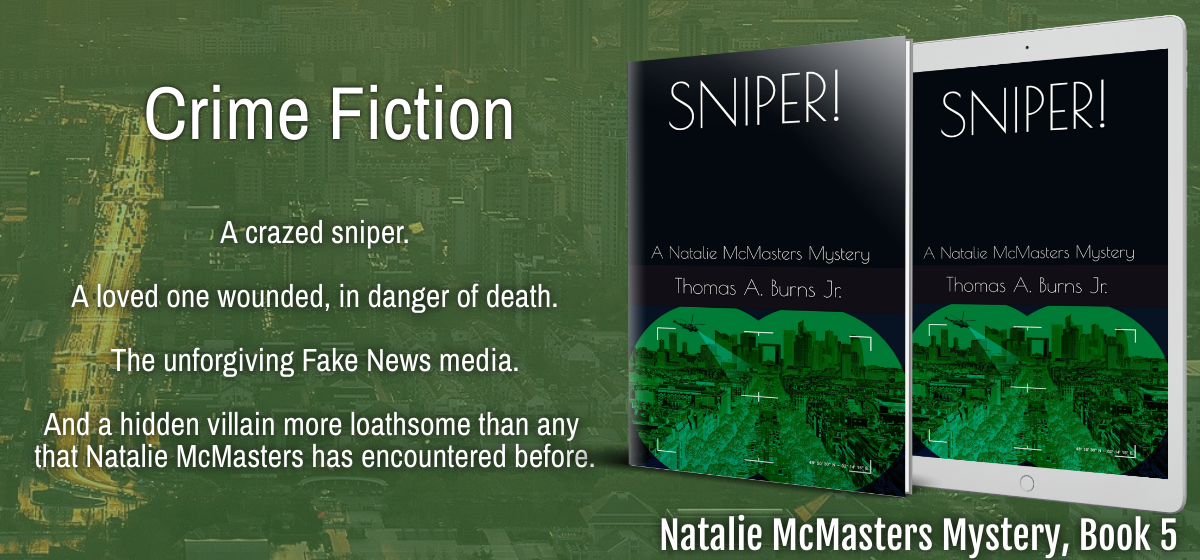 ---
About The Author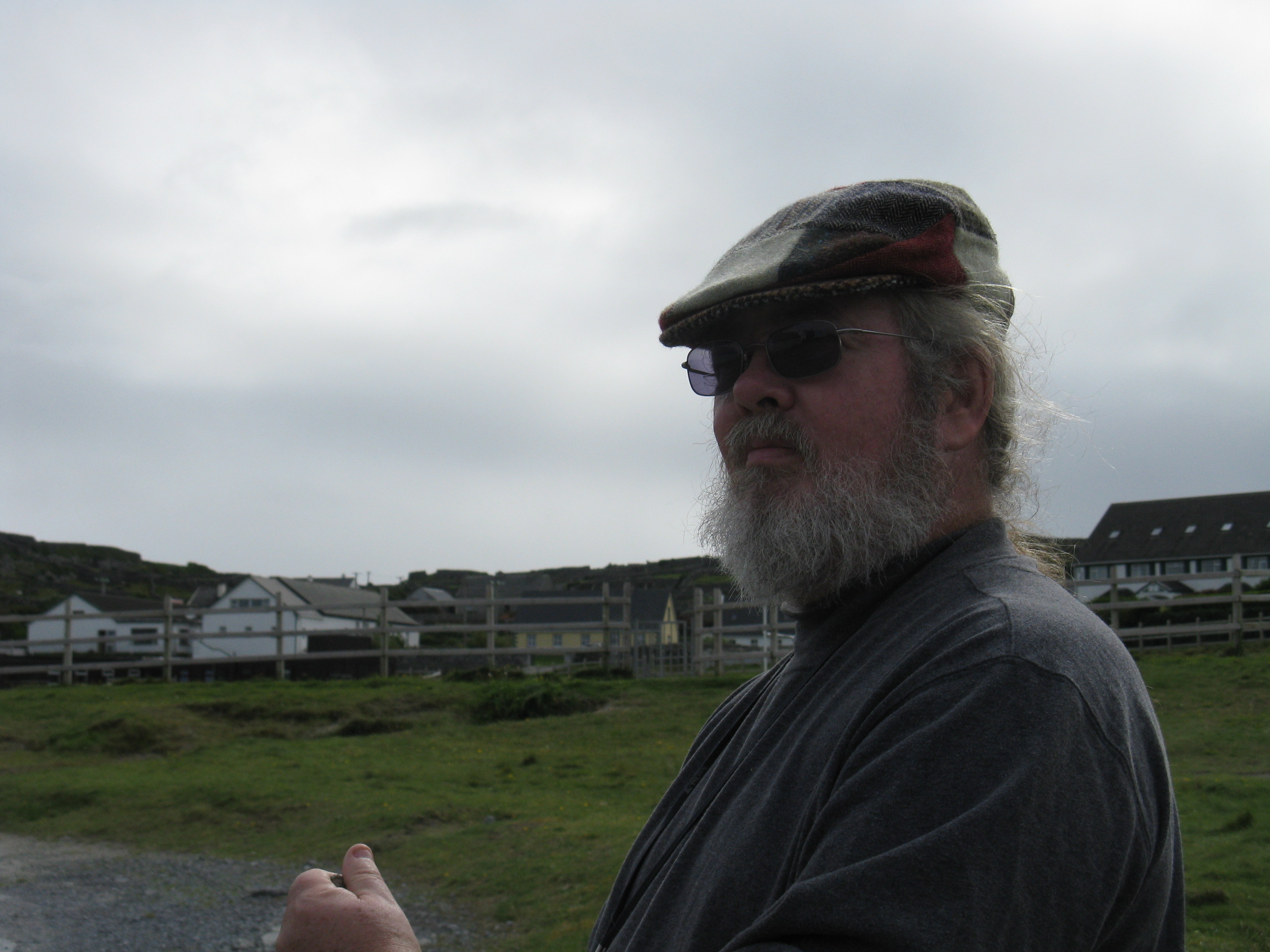 Thomas A. Burns, Jr. is the author of the Natalie McMasters Mysteries. He was born and grew up in New Jersey, attended Xavier High School in Manhattan, earned B.S degrees in Zoology and Microbiology at Michigan State University and a M.S. in Microbiology at North Carolina State University. He currently resides in Wendell, North Carolina. As a kid, Tom started reading mysteries with the Hardy Boys, Ken Holt and Rick Brant, and graduated to the classic stories by authors such as A. Conan Doyle, Dorothy Sayers, John Dickson Carr, Erle Stanley Gardner and Rex Stout, to name just a few. Tom has written fiction as a hobby all of his life, starting with Man from U.N.C.L.E. stories in marble-backed copybooks in grade school. He built a career as technical, science and medical writer and editor for nearly thirty years in industry and government. Now that he's a full-time novelist, he's excited to publish his own mystery series, as well as to contribute stories about his second most favorite detective, Sherlock Holmes, to the MX anthology of New Sherlock Holmes Stories.
Contact Links
Purchase Link
---
---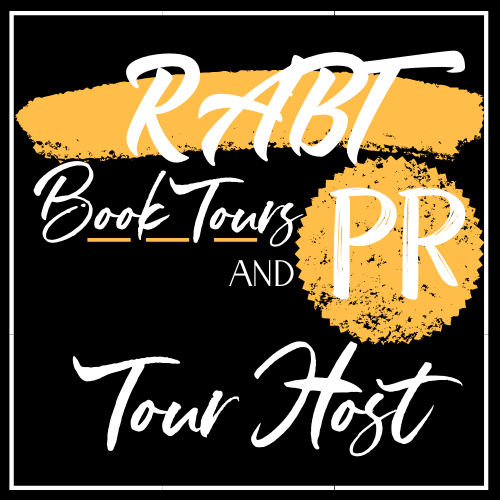 ---