~~~
Date Published: November 12, 2021
Publisher: Acorn Publishing
Seven-year-old Leslie has a serious problem: someone is trying to kill her.
She must fight to save herself and her little brother from the stark realities of living with their mother's raging psychosis. To evade the evil Russian spies her mother believes are after them, they forgo sleep, speak in whispers, and live on the run. Her mother searches for hidden listening devices, writes rambling manifestos about the impending Communist takeover, and attempts to kill herself and her children to protect them from rape, torture, and murder at the hands of the government. Controlling the chaos seems impossible—Leslie rebels, which only angers her mother, but when she obeys, terrible consequences follow.
Eventually, the police place Leslie and her brother in foster care. Freedom from her mother's paranoia and violent tendencies offers the young girl a glimmer of hope, but she plummets into despair under the oppressive weight of abusive, alienating homes. All seems lost until a teacher intervenes, risking everything to bring Leslie to safety, to show her the redemptive power of trust and patience, and to prove unconditional love is possible, even without the bond of blood.
When I Was Her Daughter is a raw, honest account of one girl's terrifying childhood journey through madness, loss, and a broken foster care system, where only the lucky and most resilient survive.
~~~
Excerpt

CHAPTER 1
Summer 1980
Age 6
My earliest memory is of drowning.
Mom squints and smiles at me. Holding my hand, she guides me into the ocean. I'm on my tiptoes and intoxicated with excitement. I want her to take me out so I can float like a buoy. The cool water lifts me up, makes me weightless under the blasting summer sun. Mom tells me, "Not too deep," but I pull her toward the horizon, where all I can see is water and sky.
I'm six years old, wearing my pink and white floral two-piece with the ruffles over the chest and across the hips. The water's surface rises under my chin like a blanket, and a lukewarm chill trickles along the back of my neck.
Auntie Philys and William wade at the shoreline behind me where the water rushes in and tugs at the land. Auntie's polyester pant cuffs are rolled up, so I know she's expecting to get wet even though she can't swim. William is only five, and he can't swim either. The sun makes the top of his blond head shine.
My aunt's ragged voice rings out. "Help! I can't swim!"
When I look back to the shoreline, I see the surf has knocked her down, and the water and sand take her, as if with fingers, into the sea. Like an overturned beetle, Auntie kicks at the air. Then, William falls, and the whitewash yanks him into the surf, too. I'm thinking I should go back and save them, but when I turn toward Mom to tell her, water gushes into my mouth and floods my ears with its whoosh, glomp, whoosh, and then I'm like a bundle of clothes in a washing machine. I don't understand the thick scent that fills my nose—mushed strawberries mixed with salt. My eyeballs sting like a burn, but I keep them open. I need them to find the light because that's where the surface is.
Mom lets me go. I inhale ocean and flail around for her—a hand, a body, something to anchor me. I'm slammed into the sea floor. It's a scratchy, sickening drag along the bottom before I'm tossed again and tumbling. I strain toward the surface, teaching myself how to survive already. Something scrapes my thigh. Mom's fingernails? No, her ring. The yellow topaz one with the prongs that stick up like needles. I reach for her but come up empty.
***
I open my eyes after drowning to see Jesus looking down at me. He holds me in his arms, carries me to my towel. Seawater drips like honey from his long, brown hair and beard. The sun behind him creates a halo around his head.
William lies on a towel on his belly, whimpering. I rest my hand on his trembling back.
Jesus leaves but returns soon, carrying Mom. He leaves again, and when he returns, he has Auntie Philys in his arms. He lays her gently on a towel.
"You're an angel," Mom says, her breath heavy like sadness. "You saved us. An angel sent straight from heaven. What's your name?"
"It's Jesus, Mom," William says.
Jesus laughs. "I'm Dan. Just glad I was here."
"Where did you come from?" Mom says. "The beach is practically empty except for those two fucking lazy excuses." She points to a man and woman sitting as still as mannequins in low chairs about fifty yards away.
"I was just out on my board," Jesus says. "The undertow took you."
Mom's mascara streaks her cheeks, and her short auburn hair sticks to her temples and forehead. "Damn Communists." She shakes her head. "They're everywhere."
Auntie squints. "Roberta, knock it off." She coughs into her hand, then gropes around the towel for her purse. "I need my glasses. And a cigarette."
I sink into my warm towel, floating on being alive. I look up, but Jesus is gone.
"Lazy bastards!" Mom shouts and shuffles through the hot sand toward the lounging couple. "Kids are drowning, and you just sit there?"
They ignore her, staring straight ahead in their sunglasses. Maybe they are mannequins. Or Communists, whatever that is. Auntie puts her hand on Mom's arm, but Mom kicks sand at their legs before giving up.
Towels over shoulders, we drag ourselves to the car. Boiled hotdog and coconut suntan lotion smells replace the scent of drowning. Soaring seagulls let squawks fall from their beaks. A cloud-gray bird lands at the edge of the sidewalk to peck at breadcrumbs.
We drive home in Auntie's Ford Mustang with the fuzzy white dice hanging from the rearview. Lungs small and tight, I fall asleep and dream about how staying close to the surface keeps me safe.
On the sidewalk in front of our Paramount apartment, I turn the crotch of my swimsuit inside out to release clumps of sand. I should have died, but instead, I feel how soft the sand and I are, and how hard, too. I'm mad at the ocean for tricking me, for being so inviting when all it wanted to do was swallow me.
~~~
About the Author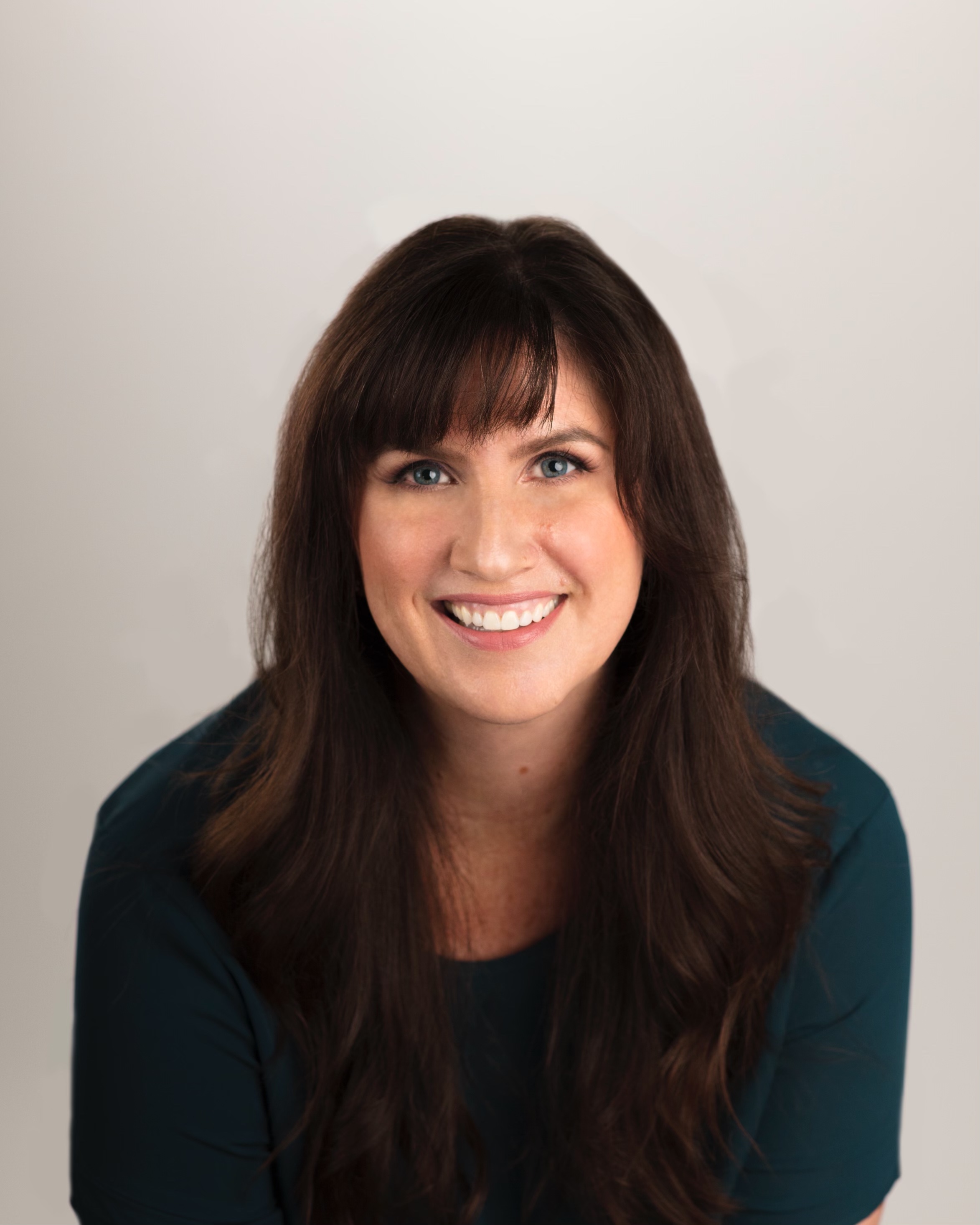 Leslie Ferguson is an accomplished educator, editor, and writing coach. As a youth in foster care, she dreamed about becoming a teacher. She earned her credential at the University of Redlands and returned to her alma mater to teach advanced English before obtaining a master's degree in English literature and an MFA in creative writing from Chapman University. Her work has been published in numerous literary magazines and anthologies. A member of the San Diego Memoir Writers Association and the San Diego Writers and Editors Guild, Leslie is a repeat performer at So Say We All's VAMP! and Poets Underground. She lives in the greater San Diego area with her husband, where she binge-watches coming-of-age character dramas and reminisces about her glory days as an All-American basketball player and collegiate Hall-of-Fame athlete. When I Was Her Daughter is her first book.
Visit the author online at LeslieFergusonAuthor.com.
Contact Links
~~~
Purchase Link
~~~
~~~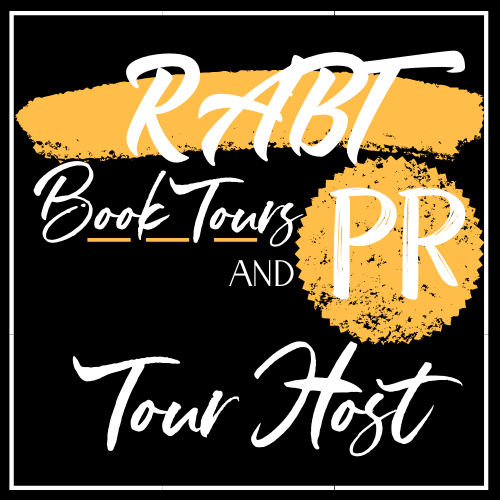 ~~~