~~~
Contemporary Romance & Women's Fiction
Date Published:
  3/30/2020
Publisher:  The Wild Rose Press
CAMELLIA HOLIDAY wants it all – love, family, and a career in fashion design. At twenty she snagged a dream job with one of the top designers in New York. However, scandal in the fashion world unravels her life when her boss is accused of stealing a famous fashion ingénue's designs. Entangled in the sordid mess and with her fashion future in ruins, Camellia decides to return home to Serenity Island to start over and be with family. The downside? She must face her past, which include her ex-fiancé Noah and her longtime nemesis Trina who both seem determined to ruin any chance of reconstructing her life.
Old rivals, new love, and a needed do-over challenge Camellia to design a new, stronger self. It will take home, family and caring for a young boy to help her find the right path and make the right choices.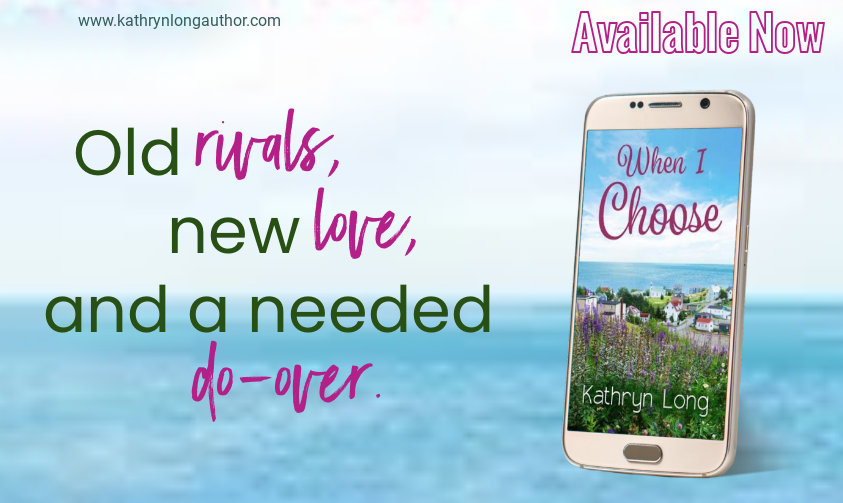 ~~~
EXCERPT
 "Have you ever been in a serious relationship? I mean the kind that seems like your love will last forever?"
He closed his eyes for a few seconds and pressed his lips together.
She waited while he shifted in his seat, drew up one leg and under his chin. "Care to make this round a dare instead?" A crooked smile formed; the woozy, medicated effects of the whiskey and blackberry wine worked their way through her. She stared at the empty glass in her hand. So much for correcting bad habits.
"No. I'll answer. Hard to pick out one of many lovely ladies in my past." He winked.
"Ha. I said the forever-lasting kind. Not some one-night stand or week-long fling." She scrunched her nose and stuck a finger in her mouth to gag.
"I know what you meant. Me trying for humor again, which always seems to be lost on you." He clucked his tongue and pointed. "Anyway, as far as true love goes, I've not been blessed with such a relationship. Yet."
"Hmm. Would've never guessed. Okay. Your turn." She extended her glass for a refill. This game put her on dangerous ground, but the time to retract passed.
"I do have a question I want to ask." He shifted to face her. "What are your feelings about me? Am I the forever kind?"
She downed the wine in less than a minute and squeezed her eyes. A dizzy sensation left her queasy. When she opened them, she was certain Weston sat inches closer. "I'll take the dare."
"Big mistake," he whispered and leaned forward, close and then closer. "I dare you to kiss me."
She opened her mouth but found no words. Not a one. His breath was sweet and warmed her face. So, now what? Freeze. Clam up. Maybe run. Or…she was spurred on by too much liquid courage. She stilled, her breath held, and she closed her eyes once more. Warmth from his lips touched hers as they kissed. Soft and gentle caresses overpowered her, like an aphrodisiac, better than the whiskey or blackberry wine.
His arms embraced her and his lips pressed harder as the kiss lingered.
She opened her mouth and moaned. He explored her face with his lips; each kiss sparked her emotions like tiny fireworks. She hitched her breath as he backed away. She wanted to protest, but the numbing effect of his touch left her unable to speak.
"You want to go on with the game?" he whispered the words into her ear.
"No. I'm good." She murmured then leaned into the hollow of his arm. "I think I need to close my eyes for a bit. I feel awfully tired."
"Yeah, me too." Weston cradled her.
A tiny hint of guilt tickled her conscience, but Noah was the one who caused their relationship problems, right? In a way, he drove her to this moment. She snuggled deeper into Weston's arms. Guilt could take a flying leap to someplace else.
~~~
About the Author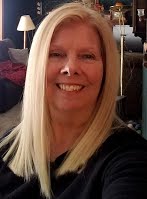 Kathryn Long is a retired teacher and novel-reading addict who loves weaving intricate details together into stories readers can't help but enjoy. When writing and the creative muse take a break, this author loves to travel, especially to warm, sunny beaches, and to watch heart-wrenching movies with happy endings.
Kathryn lives in the City of Green located in northeast Ohio with her husband and little pooch Max. She is a member of Sisters in Crime and International Thriller Writers. Besides her contemporary romance WHEN I CHOOSE, Kathryn has several other published works, including romantic suspense A DEADLY DEED GROWS, and her more recent release, BURIED IN SIN, a murder mystery set in the rural Allegheny Forest of NW Pennsylvania.
~~~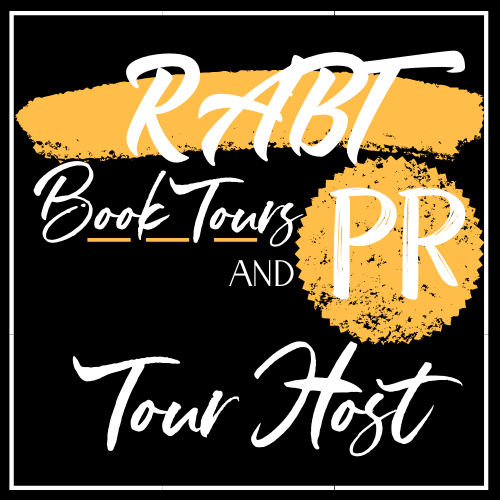 ~~~