~~~
 Starting Out As A Writer—5 Things You Should Know
by Tolu' A. Akinyemi
 Here are five things every new writer should know. Especially for those who have plans to become a published author someday.
 1.)    Writing might not be your best route to becoming a millionaire. You might have even heard the phrase bandied around that many Authors do not sell more than a hundred books in their lifetime. So, if you're looking for a breakthrough career, writing might not be the perfect job for you.
2.)    I want to be a full-time writer. This might not be the best decision a new writer will make in their lifetime. From the points enumerated above, only a few writers make a living from their writing gig. So, writing on a part-time basis is not a bad idea. This is one of the best ideas I can give you as a writer who works as a consultant on a full-time basis.
3.)    Originality will take you farther than you could ever imagine. It is very important to find your own unique voice and avoid trying to write like someone else. It's okay to have mentors and role models, however it's not always a great idea to start out your writing journey as a wannabe writer. Being original has been a great catalyst to my literary growth and I can't recommend that enough. Avoid plagiarism and stealing other writers work like a plague.
4.)    Be passionate: Imagine the feeling of resuming at a new job. We are desperate to impress our bosses, to show them how lucky they are to have us as a new hire. That is the same passion we need to carry into our writing game. You might not start out as an exceptional writer, but passion will keep you interested in becoming a better writer. Passion will help you see reading as a major factor in becoming a better writer. And don't be a part of writer's that do not read books.
5.)    Create your platforms: Many writers are always looking out for platforms to help them showcase their works. And when these platforms are not forthcoming, they complain of lack of opportunities. The best advice that I always give to writers is to always create their platforms. Start a blog, a YouTube channel, and any other platform that might help to give you greater visibility as a writer.
 To wrap things up, don't start out as a new writer looking for validation on Social Media. Don't judge your writings by the number of likes and shares you receive on social media. Stay motivated, hungry, and don't stop roaring.
~~~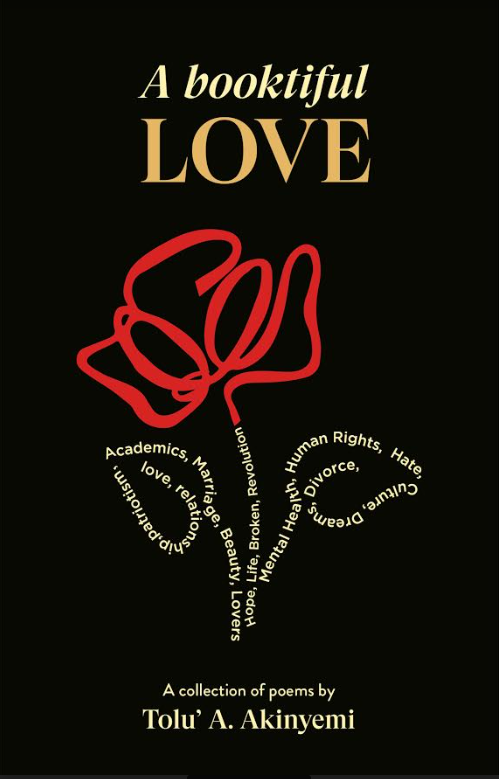 Date Published: 08 May 2020
Publisher: The Roaring Lion Newcastle Ltd
A Booktiful Love is a collection of poems that deal with the entirety of
human experience in its various forms. Didactically rich, the poems explore
ideas ranging from love, relationships, and patriotism to marriage,
morality, and many other concepts pertinent to daily living.
Given its variety of themes, what unifies the poems in this collection is
the simplicity and ambiguousness of language which the poet employs. The
poems draw their strength from their clarity and meaning.
These are poems with a purpose. Poet Tolu' A. Akinyemi didn't shy away from
this fact, as he wrote in the poems "Writers" and "Write for
Rights." The poet's philosophy is evident in this collection. To him, a
writer is saddled with the responsibility to use his words to teach, preach,
and fight for freedom.
He writes:
"Let's change the world, one writer at a time,
Write those words till the world gets it right."
Another special attribute to this collection is the poet's experimentation
with words. This is clear right from the title. The poet identifies himself
as a creator of words. The reader is obliged to travel into the mind of the
writer in each poem, to understand how his mind works. As readers approach
the end of this collection, they not only become engrossed in its didactic
richness, but also will appreciate the uniqueness of the poet's style and
the sense of responsibility he carries.
Purchase Links
~~~
 About the Author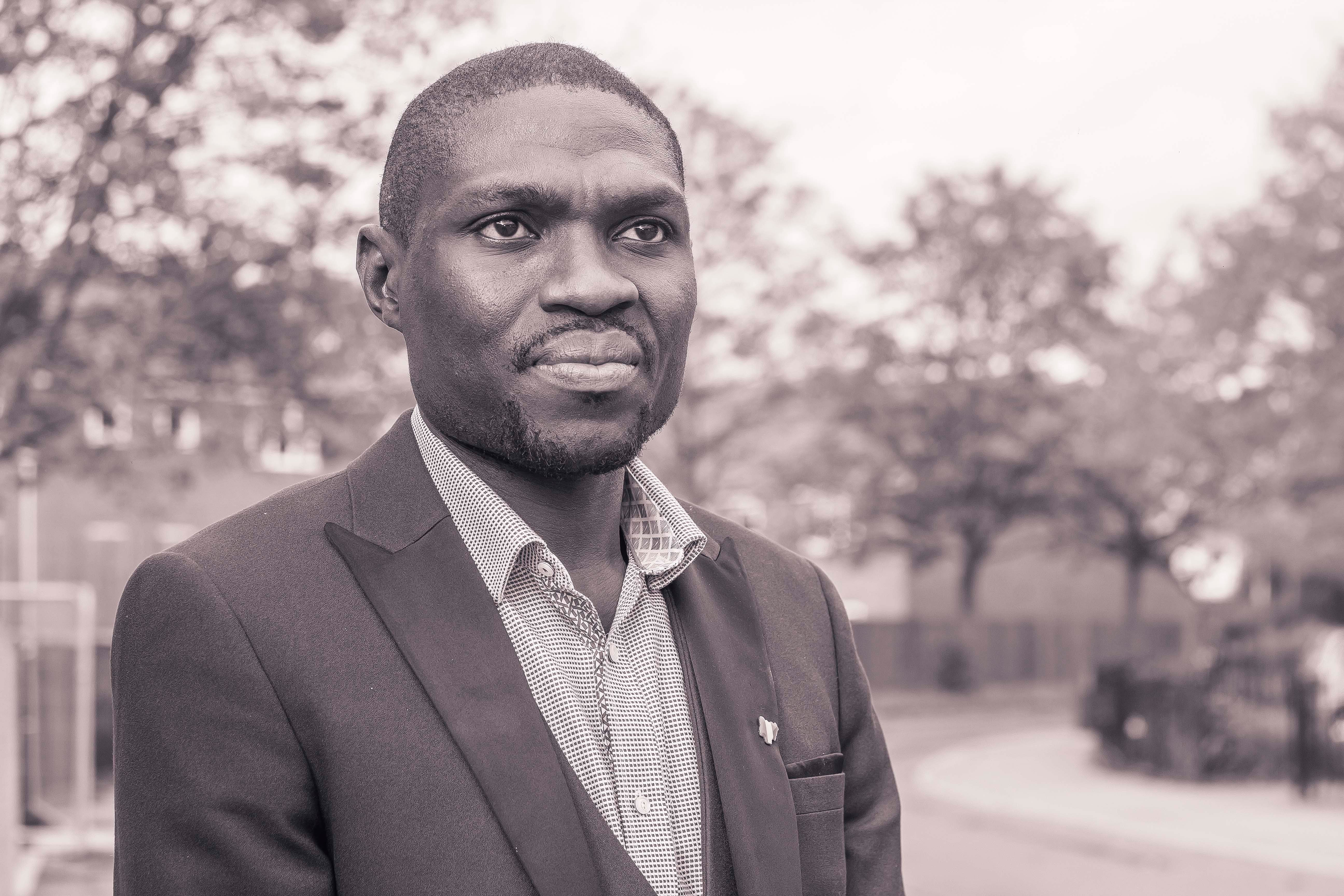 Tolu' A. Akinyemi hails from Nigeria and lives in the UK where he has been endorsed by the Arts Council England as a writer with "exceptional talent". Tolu is the author of seven outstanding books, one of which is a collection of 'short essays' encouraging you to "Unravel Your Hidden Gems". The five other books form the basis of his poetry collection, ripe for future growth, and which includes Dead Lions Don't Roar, Dead Dogs Don't Bark, Dead Cats Don't Meow, Never Play Games with the Devil and his latest release, A Booktiful Love. He has also authored a widely acclaimed stellar collection of Short stories titled Inferno of Silence.
A former headline act at Great Northern Slam, Crossing The Tyne Festival,
Feltonbury Arts and Music Festival, and featured in various Poetry
Festivals, Open Slam, Poetry Slam, Spoken Word and Open Mic events in and
outside the United Kingdom. His poems have been published in The Writers
Cafe Magazine Issue 18 and 57th issue (Volume 15, no 1) of the Wilderness
House Literary Review and many other literary outlets.
His books are based on a deep reality and often reflect relationships, life
and features people he has met in his journey as a writer. His books have
instilled many people to improve their performance and/or their
circumstances. Tolu' has taken his poetry to the stage, performing his
written word at many events. Through his writing and these performances, he
supports business leaders, other aspiring authors and people of all ages
interested in reading and writing. Sales of the books have allowed
Tolu' donate to charity, allowing him to make a difference where he
feels important, showing that he lives by the words he puts to page.
Contact Links
~~~
~~~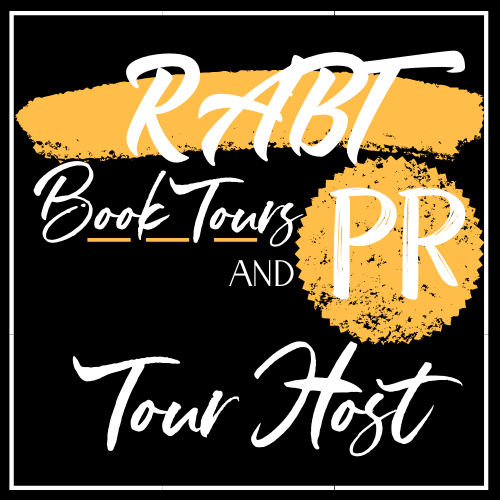 ~~~