~~~
Date Published:
August 4, 2020
He's the one who got away. She's the one who couldn't commit.
Twenty years ago, Lia Langston left Last Chance Beach, leaving behind friends, a really good job offer, and the young man she'd fallen in love with that summer. The breakup hurt them both—but she was expected back home in Chicago where a job was waiting. From there, she meandered through life—marriage, a child, divorce, career—yet, there was one constant. She never missed the annual week at Last Chance Beach with her college girlfriends.
Same week, same beach house, same beach town. The routine was safe and predictable. By the time beach week rolled around every year, she was more than ready.
When Zach Allen—the young man she left behind—steps back into her life, she must face the twenty-year-old consequences of her leaving. Will Last Chance Beach allow her a second chance at love?
Purchase Links
Read FREE With Kindle Unlimited
LAST CHANCE BEACH is the island paradise where Dreams go to live again, and Wishes may come true. It's Summer's End on the island, and the cottages, condos, hotels, and bungalows are filled to capacity.
There's plenty of time left to find summer fun and summer love, new romances and second chances, hot alpha males and heartwarming heroes, love at first sight and romantic delight, enemies to lovers and opposites attract.
Throw a log on the beach bonfire tonight and celebrate LAST CHANCE BEACH: Summer's End, a special romance collection of 14 all-new short stories from bestselling and award-winning authors. These summer stories—created especially for this collection—will thrill the hopeful romantic in you. Some are sweet: some are sizzling! Some are humorous; some are serious. All the stories will make you sigh!
LAST CHANCE BEACH: Summer's End will make you want to book a vacation to the island of legend and love, the place where soul mates find each other and love at first sight happens all the time!
Joan Reeves, NY Times and USA Today Bestselling Author
When they met, it was hate at first sight. Now they're stuck in the same overbooked beach cottage and horrified to discover they have the hots for each other!
Liz Flaherty, USA Today Bestselling Author
Their lives are planned out…until they're not! Are they in love or just stuck in a habit?
Nancy Fraser, Top 100 Bestselling Author
At a high school reunion; old flames meet again. Can they re-ignite what they once had and take a last chance on love?
Caroline Clemmons, Top 100 Bestselling Author
She faces a hard decision; he encourages her to choose with her heart. Will the solution drive them apart or into one another's arms?
Maddie James, Top 100 Bestselling Author
It's the typical annual week on the beach with the girls—until her summer fling from twenty years back shows up. He's the one who got away. She's the one who couldn't commit.
Jan Scarbrough, National Bestselling Author
The kids are grown; her husband has an important career, and she wonders if she still loves him, and if he loves her. Can she turn back the clock to save her marriage?
Kathleen Lawless, National Bestselling Author
Of all the beaches on the coast, who shows up on her beach? Him! A former competitive surfer runs into her former love, and revisits all the reasons things didn't work out for them before.
Bonnie Edwards, National Bestselling Author
She wants divorce—he doesn't. What happens in Vegas doesn't always stay in Vegas!
Marcia King-Gamble, National Bestselling Author
She's hiding from the paparazzi after a scandal. He's the guy next door, an amateur photographer. Will he accept tabloid money for pictures of her? Or will he choose love over jumpstarting his career?
Kathryn Hills, Award Winning Author
Kat must convince her Gran to move to the mainland, but Gran—and hunky neighbor Ben—want Kat to takeover the B&B and antique shop. What will it take for Kat to stay? Some of Gran's special island magic?
Connie Vines, Award Winning Author
She returns to Last Chance Beach to begin a new life. He's a single dad on vacation with his pre-teen daughter. He's worried his daughter may become too attached to her, but maybe he's the one whose heart is at risk.
Laura Hunsaker, Award Winning Author
Can dreams of the future erase her nightmares of the past? She's looking for a fresh start, but he's rented the same beach cottage. One bed, two people? Whatever will they do?
He's handsome and in town for only 2 weeks. She wants someone interested in a fling. He wants someone interested in a ring.
She won the big lottery, but doesn't want anyone to know. He's a fixer-upper specialist, but things aren't always what they seem.
~~~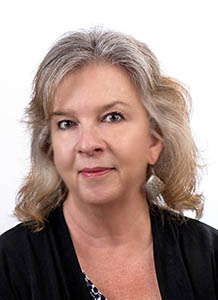 Maddie James writes to silence the people in her head—if only they wouldn't all talk at once!
Whether writing traditional contemporary romance or building paranormal worlds, Maddie pens stories that frequently cross a variety of romantic sub-genres.
Affaire de Coeur says, "James shows a special talent for traditional romance," and RT Book Reviews claims, "James deftly combines romance and suspense, so hop on for an exhilarating ride." The author of over fifty titles of fiction—from short stories to novels—Maddie is an award-winning and Top 100 National Bestselling Author. Learn more at http://www.maddiejames.net.
~~~
~~~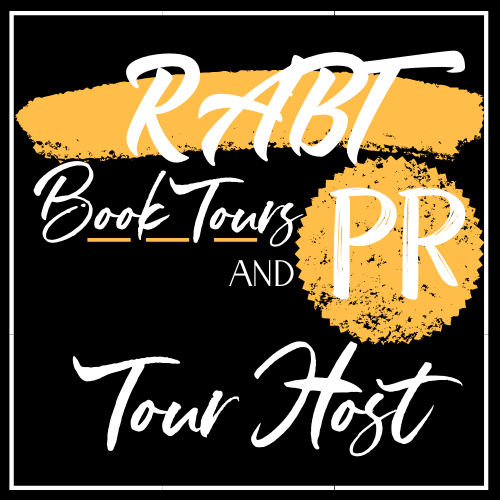 ~~~