---
10 Things I Didn't Know About Becoming a Self-Published Author
By:  LaBena Fleming
When I first made it known I was writing my non-fiction book, I Love You Always, One Family's Alzheimer's/Dementia Journey and the Lessons Learned Along the Way, I allowed others to convince me that traditional publishers would have no interest due to my lack of a "substantial" social media following. Believing what I was told, I decided that I would self-publish. Knowing little to nothing about the publishing and self-publishing industry, I spent several months conducting research. I was determined to put out a high-quality book. Below are some of the things I learned.
 If you believe in your book and are not in a hurry to have it published, go through the experience of seeking an agent and pursuing a publisher.  All they can do is tell you no, it's free, and nothing, other than possibly your pride, will be lost in the process. With traditional publishing, you'll have the opportunity to earn much more than you spend.
Beware of Vanity Presses. A Vanity Press is a publishing company that you pay to publish your book. They are not concerned about the quality of your book, or the appeal of your story. If you are willing to pay, they will publish your book. Run!
Writing your book is the easiest piece of self-publishing. Once you have written your story, the work of polishing, publishing, and promoting begins and that's no easy task.
Don't discount the importance of trusted Beta Readers. My first group of Beta Readers identified a problem with the flow of my story. Although I hated the feedback, because I liked my story the way it was written, I heeded their advice and rewrote it. My second group of Beta Readers loved the rewrite, so I'm happy I followed the advice of the first group.
A quality editor is one of your most important investments. No matter how many times I read through my story, I needed fresh eyes to edit and offer advice. I believe that one of the quickest ways to end your writing career is to put out a product filled with grammatical and spelling errors. Your book is a reflection of you. Invest in yourself.
Invest in a high-quality book cover that will look good as a thumbnail. Your book cover is your first impression. Is the cover representative of your content? Many people disregard books solely because they don't like the cover. "You only get one chance to make a first impression."
You don't "need" to purchase your ISBN, but doing so expands the reach of your book. I published on Amazon's KDP, which offers free ISBNs. Accepting their ISBN meant that my book could only be distributed by Amazon or an Amazon distributor.
Securing reviews before publishing is very helpful, especially if your goal is to become a best-selling new release author. Seek social media influencers who are willing to read and promote your book. Order and send ARC's (Advance Review Copies).
Understanding book categories is extremely important, especially if your goal is to become a best-selling new release. Study books that are similar to yours and monitor their rankings over time. You want to categorize your book where it is appropriate and you have the best chance of becoming a best seller.
Marketing is a full-time job and there is life after the launch.  Be ready to put in the work to keep your book visible in the field of millions of other books.  You will need to invest both time and money to do this.
---
"I LOVE YOU ALWAYS"
One Family's Alzheimer's/Dementia Journey
and the Lessons Learned Along the Way
Nonfiction
Date Published: July 10, 2020

I Love You Always introduces you to Lottie Mae Polk Berry, a self-proclaimed badass who battles Alzheimer's and vascular dementia for years, hoping to make it to age 90. Her daughter, LaBena, gives a detailed account of Lottie's life from her teenage years, through diagnosis and beyond.
I Love You Always will have you on an emotional roller-coaster as Lottie's wit and antics send you into hysterical laughter one moment and leave you silently sobbing the next. Calm, turbulence, and laughter are recurring themes throughout.
Her children struggle to see that she receives the best medical care while hoping, in spite of her condition, that she makes it to her 90th birthday. LaBena shares valuable caregiver tips she's learned, in the form of "lessons" throughout the book as well messages of faith in the form of beloved biblical passages. Believers and non-believers alike can benefit from reading this story.
---
About the Author
LaBena Fleming was born in Detroit, Michigan, raised in Ravenna, Ohio, and presently resides in Richmond Heights, Ohio with her husband. LaBena received her bachelor's degree in Human Resources Development from Notre Dame College of Ohio. She went on to earn master's degrees in Education and Educational Administration from Ursuline College in Pepper Pike, Ohio. A former insurance industry professional, school teacher/administrator, and community education and outreach coordinator for an organ and tissue procurement organization, LaBena retired from her position as Provider Relations Manager/Community Outreach and Education Coordinator with Hospice of the Western Reserve in 2017. Retiring afforded LaBena the opportunity to serve as one of the caregivers for her mother, who had Alzheimer's and vascular dementia.
LaBena currently enjoys spending time with her husband, daughters, and granddaughter, public speaking, gardening, cooking, traveling, reading, and of course writing. Although she has always "dabbled" in writing; having written multiple poems and freelancing for a few greeting card companies, I Love You Always is her first book.


Contact Links
Purchase Links
---
---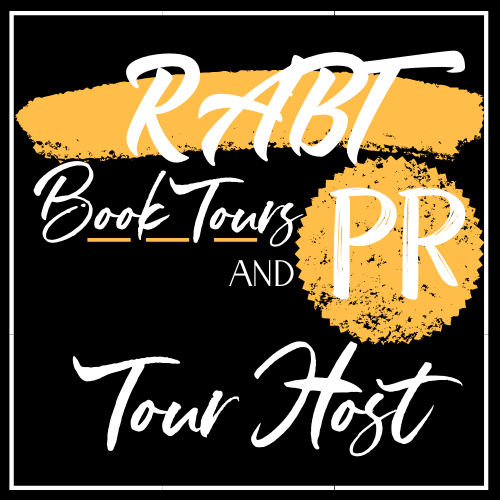 ---