~~~~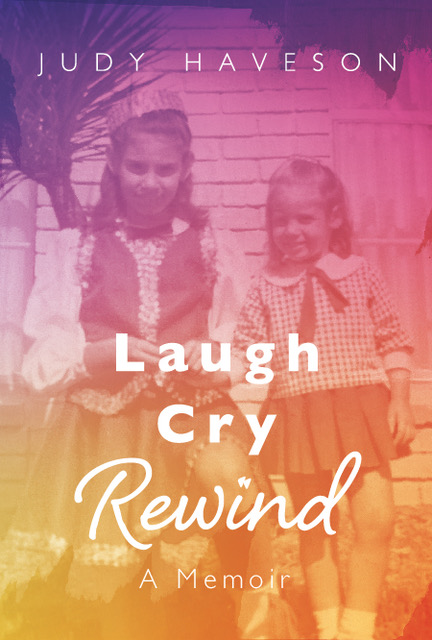 Nonfiction/Memoir
To Be Published: September 28, 2022
Publisher: J Press Books
Growing up in 1970s and 80s suburban Houston, Judy Haveson is funny, sarcastic, and fiercely  loyal, especially to her family, friends, and big
sister, Celia. When she suffers a series of unimaginable traumatic events, her seemingly idyllic childhood comes to a halt, changing her life forever.
In Laugh Cry Rewind, Judy takes readers on her journey of self-discovery, sharing funny, touching, and heartbreaking stories from her childhood all the way to the birth of her son. Her experiences serve as a reminder that while life is not always fair, ultimately, the choice to surrender or keep on living is ours. Her message to others who have experienced loss or
tragedy is this: stop waiting for the other shoe to drop. Let life go on, and good things will be waiting for you on the other side of the pain.
~~~~

Editorial Reviews 
 "Judy Haveson shares her life story with a sublime balance of heartbreak and humor. Laugh Cry Rewind is intimate and mesmerizing thanks to Haveson's conversational style and wit; her struggles and triumphs are palpable, and even her ordinary stories dazzle." 
Self-Publishing Review, ★★★★½ 
 "A wonderfully written memoir that will truly have its readers laughing and crying. Haveson does an exemplary job of taking her readers through the worst and best times of her life, from her beautiful sister's untimely death to her dating horror stories leading up to meeting her amazing husband. The passion and perseverance Haveson has is commendable." 
–Kristi Elizabeth, Manhattan Book Review
~~~~
EXCERPT
(From Prologue)
It's fun to learn which celebrities and famous people share my birthday, for no other reason than to confirm my birthday is indeed a momentous day. Notables include Mae West, the original blonde bombshell who once said, "Good girls go to heaven, bad girls go everywhere." Also, the Raging Bull "You talkin' to me?" actor Robert De Niro. And my all-time favorite, Fast Times at Ridgemont High stoner Jeff Spicoli, played by Sean Penn, whose famous line, "I'm so wasted!" defined most of my generation. Why did he have to grow up?
Celebrities aside, the most important person I will always share a birthday with is my big sister, Celia, born on Saturday, August 17, 1957. I came along seven years later, on Monday, August 17, 1964. It's certainly not an anomaly for siblings to be born on the same day. But according to my mother, she delivered two weeks early for both births, making it even more statistically unlikely.
The seven-year age gap sometimes affected our relationship, mainly because I always wanted to play with her. Celia couldn't be bothered with my childish antics, especially after discovering boys. As I grew up, she served as my role model, confidante, moral compass, protector, and best friend.
But back to our shared birthdays. I'll be honest, I thought it sucked that our birthdays were the same day because I didn't like sharing anything.
Our parents made a big deal out of our birthdays. We'd have two cakes (which my mother almost always baked and then decorated to perfection), great gifts, and sometimes week-long celebrations. My favorite cakes included Flipper, the dolphin from the television series, and Raggedy Ann. The Flipper cake had teal-colored icing made from pure sugar, which soaked through the vanilla cake and turned it blue, along with our tongues, and the intricate decorations on Raggedy Ann made her look like she might come alive and jump off the table.
Being seven years younger meant I had my celebration in the afternoon with Pin the Tail on the Donkey, musical chairs, peanut butter and jelly or cheese sandwiches, fruit punch, and cake. Later that night, Celia had the cool-girl slumber party with hot dogs and hamburgers, brownies and soda, and dance music. Of course, being the genuinely annoying little sister, I crashed her parties; shockingly, she and her friends always kicked me out.
On my eighth birthday, Celia and her friends celebrated her fifteenth birthday with an impromptu dance party while listening to Donny Osmond and David Cassidy on her new cassette tape deck. I slipped into the room and started dancing with them.
"Hey, get out of here, Judy, or I'll tell Mama," she screamed. I ignored her and kept dancing. Soon, all her friends were also screaming at me, and my mom dragged me away.
"It's not fair," I cried. "Why can't I stay? It's my birthday, too."
My mom looked at me with sympathetic eyes and said, "Because you're the little sister."
As I got older, I found a new appreciation for sharing our birthday. I looked forward to it every year, mainly because I looked up to Celia and wanted to be like her. While August 17 represented the one day of the year that bonded the two of us forever, our connection went far beyond that date.
We no longer celebrate our birthdays in person and haven't for many years. But I will always share a birthday with Celia in my heart. I remember our last celebration together. I had wanted August 17 to be all about her and nothing about me for just that moment. But she wouldn't have anything to do with that idea at all. She said, "We will always share a birthday, and don't you forget that!" When she spoke, I usually listened. She also told me to continue our birthday traditions even after she was gone.
Today, my heart is a bit heavier every August 17. I may not have the big fancy cakes, fun parties, or even week-long celebrations, but I remember the good times and our unique connection.
~~~~
~~~~
About the Author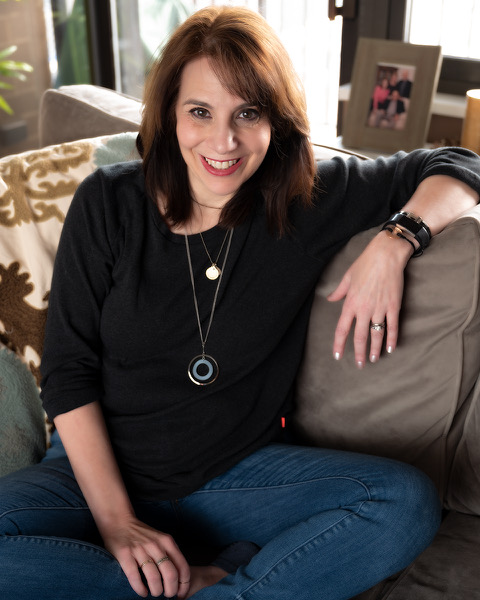 Judy Haveson is a proud Texan who will never lose her southern charm or accent and uses both when the situation absolutely calls for it.
Her one-time dream of becoming a journalist was shattered when a professor suggested she pick a new major due to her penchant for obsessive conversation. He claimed she'd be an editor's nightmare because she wrote as she spoke and never stopped talking. This led her to a career in public relations.
Judy's fixation with reading books and stories about other people's lives inspired her to write her debut memoir.
She currently lives in The Hamptons with her husband, Adam, son, Jack, and beloved Yorkie, Toby.
Contact Links
Twitter: @judyhaveson
~~~~
Purchase Links 
~~~~
~~~~