~~~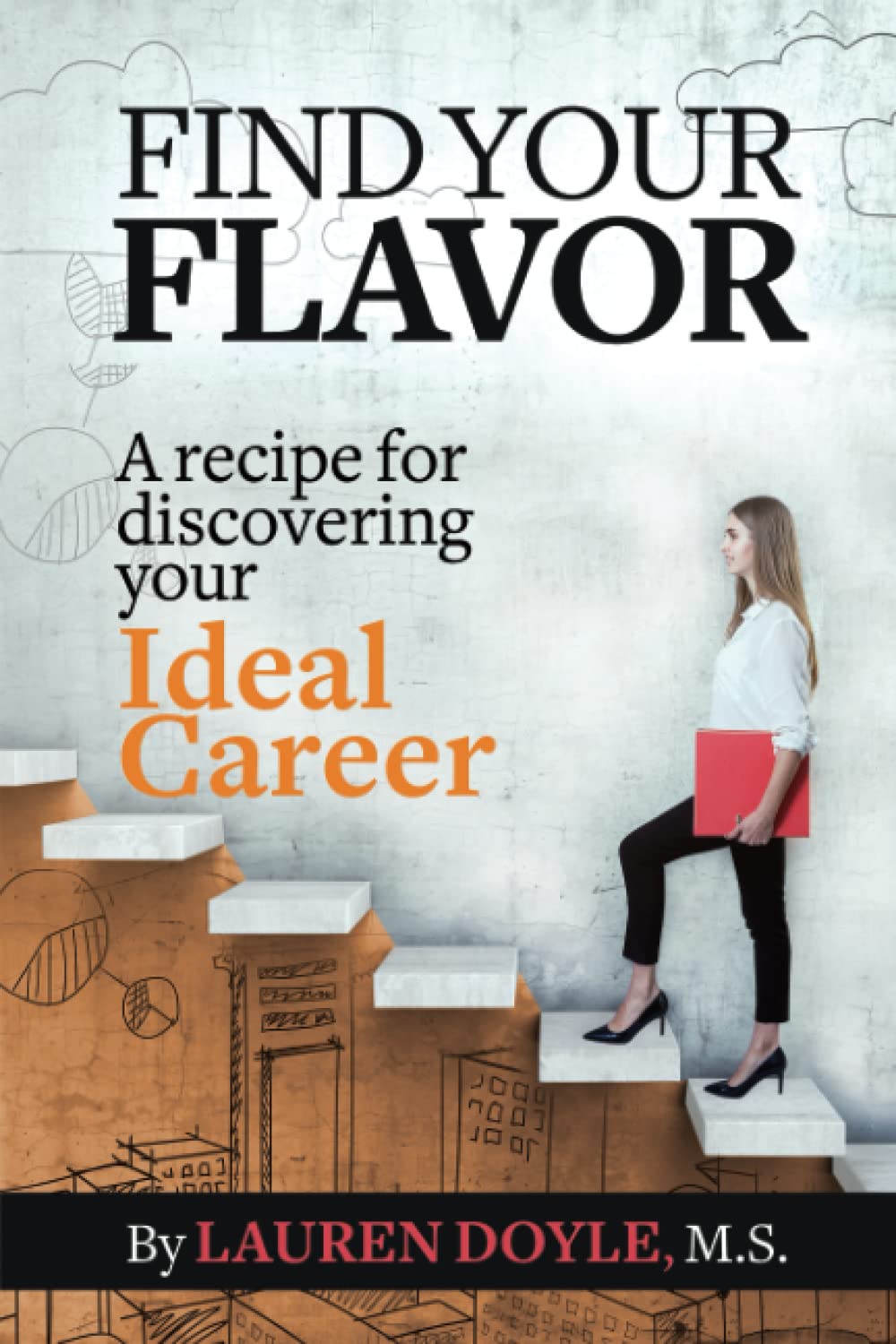 A Recipe for Discovering Your Ideal Career
Nonfiction / Career
Date Published: March 30, 2022
Publisher: ‎Getting Results Inc
What do you want to be when you grow up?
That may have been fun or easy to answer years ago, but for teens and young adults, it's a question that can be disconcerting at best… and sometimes downright frightening now that the question has become real.
Career choice is a huge decision with layers of consequence.
In Find Your Flavor, Lauren Doyle walks readers through the step-by-step process she uses with the young adult clients she works with which include:
Integrating your interests, strengths, and lifestyle desires to create the
recipe for the ultimate career success.
The importance of playing, experimenting, and sampling with potential
ingredients to be included in your career recipe.
How to distinguish between enduring intrigue v.s. hobby-like
interests.
Better understanding and mastering your own mind for more successful life
outcomes.

Guidance on how to get your foot in the door (or on the ladder).

Learn to use existing social networks to help you land a position in your
chosen field.
She offers specific exercises that help readers put these critical, but often 'invisible' concepts to work to uncover the perfect recipe for choosing the ideal career. Whether you are a teen considering a college major or a young adult about to launch into a professional role, you'll definitely want to read this book and 'find your flavor' that will put you on the path to success and life-long fulfillment.
~~~
EXCERPT
Indecision can be costly
More Than Money and Time
You are, indeed, faced with a consequential choice.
Part of the cultural shift is an increasing amount of pressure on students to figure out what they want to do for the rest of their lives. At 18 years old, a student has not been able to have the types of experiences they need to make the best choices. Sure, there is a rare, small percentage who have a clear vision early and follow it for their entire lives with much satisfaction and happiness, but I assure you, it's a very small percentage.
There are plenty of students, notably the Type-A ones, who struggle with incredible anxiety about making the wrong career and course of study decision. Many understand the ramifications of choosing the wrong major or even the wrong school, and it leads to sleepless nights, worry, and stress… at best. It can even lead to some turning to drugs and alcohol, becoming more reliant on substance abuse in an attempt to combat ongoing bouts of depression and self-doubt.
There can be an internalization of an incorrect decision about career planning. "What's wrong with me? Why can't I get it right?"
Besides the cost of poor career choice planning in terms of money and time, there is an inadvertent and possibly higher cost that comes with the loss of self-esteem. Perception of self-worth plummets, and there's an insidious, underlying, not-so-nice voice that declares, "I'm a loser because I can't figure it out." But how can you figure out what you want out of life when you've had such limited exposure to life in the first place? With unrealistic pressure to "figure it out," many students will start borrowing ideas from others about what they should do or be. Often, it comes from parents; however, peers play a bigger role today, thanks to the impact of social media.
Far too much of a sense of self-worth today comes from the number of likes anyone gets. And yes, it can actually infiltrate all the way to career choice. For some young adults, they don't follow the career that is most suited for them because it doesn't sound cool on social media or it doesn't have the level of prestige in the eyes of their social circles. Unfortunately, I'm not making this up.
The world is a different place today, and social pressures, due in very large part to social media, are at an extreme level – far higher than they've ever been. As a result, there is actually a loss of self-identity or missed identity as teens and young adults try to carve themselves into what they think they're supposed to be based on their "life on social media" rather than determining more effectively who they really are, so they can more accurately determine who they are becoming – not to satisfy social norms and stigmas but to satisfy their own personal appetite of personalized interests.
…….
I realized I had to write this book when I discovered the benefits of going through the process that I'm about to share with you that go far beyond avoiding excessive tuition expenses and wasting time in the wrong major. I found that when the students I was coaching went through this process, it not only clarified their direction regarding career choices, it really boosted their self-esteem and confidence. In turn, they're less apt to feel insecure about their choices and hopeless about their future. With that increase in confidence, they put less stock in the opinions of their peers and what's shared on social media and become more focused on succeeding in their careers. As a result and possibly most important, they become less susceptible to using substances to get through their day, ultimately avoiding the bouts of depression that are too commonplace with today's youth.
The young clients I work with get so much more out of the process, including how to manage their own thoughts, especially when those thoughts lead to anxiety and/or sadness. They also learn how to negotiate challenges in relationships of all types, and so much more, all based on the fundamental principles that I am going to cover with you in the chapters that follow.
So, it's time for you to stop ordering from the kids' menu and begin experimenting with different ingredients in different ways to create a recipe for your future that you can truly savor. As I guide you through this in the following chapters, you're about to discover that this is going to be so much more than career-path choices and decisions!
~~~
~~~
About the Author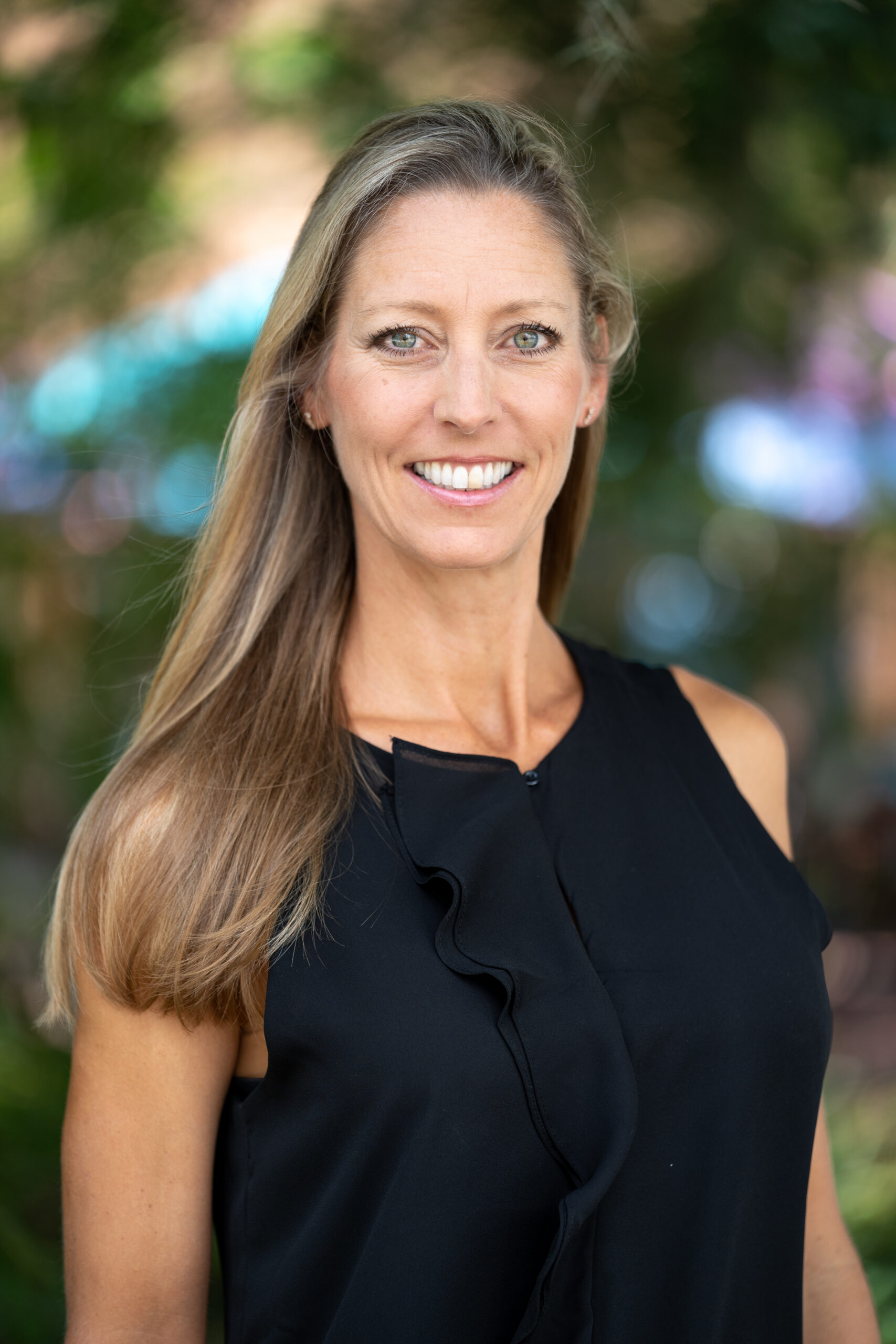 Lauren Doyle has been helping professionals make more money and have more fun the majority of her career as a business coach. Due to the fact that her background is diverse and includes a Master's degree in Marriage and Family Therapy, she has had the opportunity to help many of her clients' adult children navigate the daunting challenge of choosing a career they love and to set them up for untold success. Her skillset is an unusual talent that allows her to connect with this younger population and relate to them through her own personal successes.
 This book was written for you because she wanted to codify what has helped her and her clients achieve a life and career by design. Maybe it is her love of puzzles that allow her to help her clients put together the challenging puzzle of choosing a career that will marry each client's unique talent with their enduring passions to cook up the perfect recipe for choosing a rewarding career ideal for them. 
 Her 'outside the box' thinking she helps her clients and herself live a fulfilling business. She truly practices what she preaches. The concepts she shares has allowed her to: live on the beach in San Diego, become a snowbird in her 30's spending ½ the year on a lake in Michigan and the other ½ in beautiful Sarasota, Florida. She has been able to do this while achieving financial freedom as a result of cooking up her own recipe of creating a national business coaching firm, buying and selling millions of dollars of real estate and being a great Mom and wife. 
 She sat in your place once and has uncovered the formula that will help you ultimately determine yours. Her practical approach makes her style relatable and the steps easy to implement. 
 She has a passion for renovating all things to make them better; from countless properties to hundreds of lives and businesses, she seems to have mastered the art of putting the right pieces in place to create the desired experience. 
 In addition to this book, Ms. Doyle has also written The Hijacker: Overcome Self-sabotaging Behavior, a book that takes a deeper dive into the impact of understanding Human Operating Systems. 
 With her Psychology and business background gives her a unique perspective that is most helpful in writing the ultimate recipe for career success. 
Contact Link
~~~
Purchase Link
~~~
~~~