~~~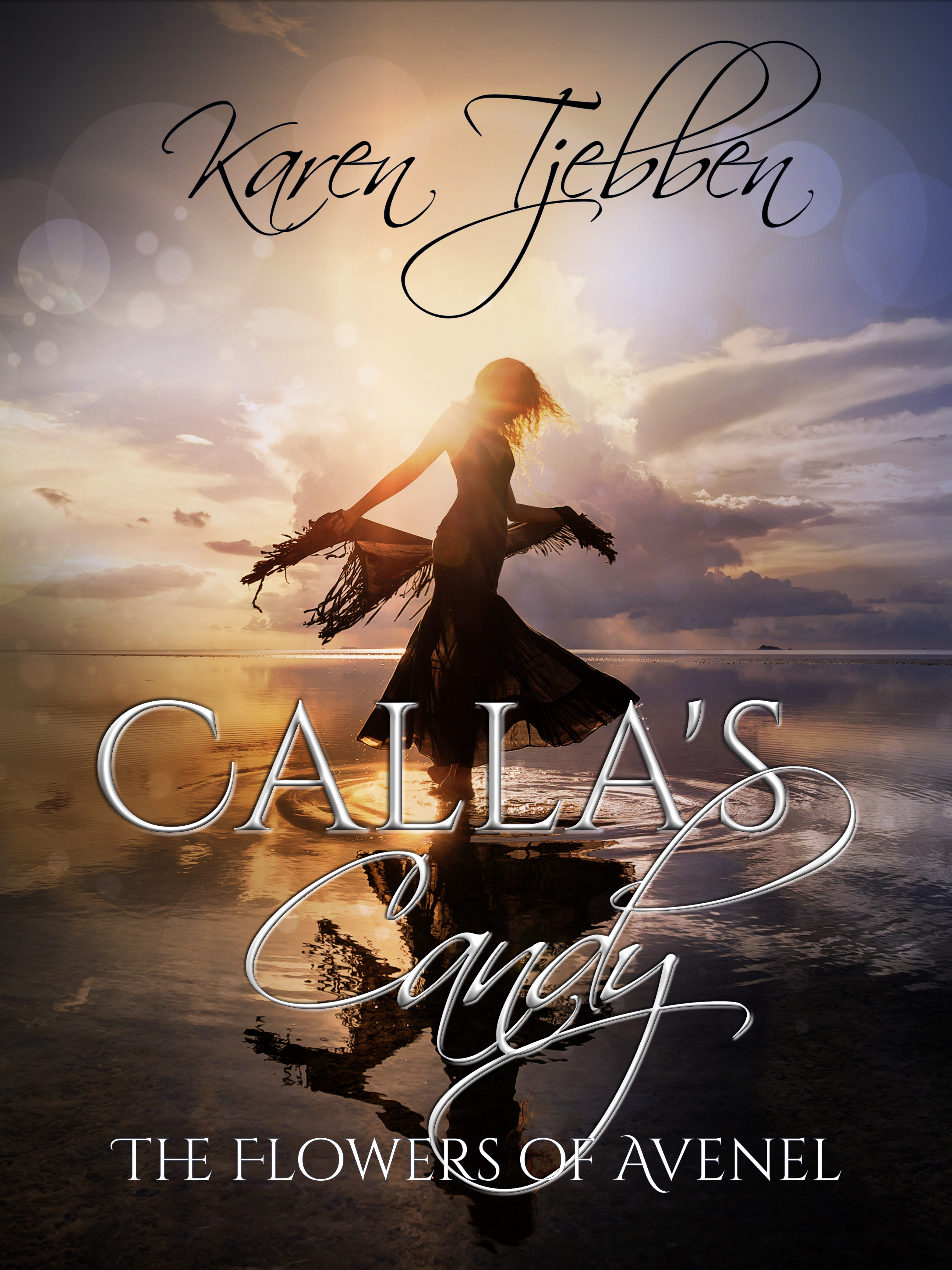 The Flowers of Avenel  Book 5
Contemporary Romance
Date Published: 05-31-2022
Sugar flows through Calla Taylor's veins, so owning her own candy shop is her dream come true. She has independence and the chance to surround herself with her passion… candy. But life in Avenel, a small island town, has its challenges. The summer's hurricane season hit her hard, and now that winter has begun, she's not sure Calla's Candy can hold out until the warmer temperatures lure tourists back to the beaches.
Ash Singh has it all: good looks, a charming personality, and a pile of money that just continues to grow. He also has a broken heart. Because of the hellish way his last relationship ended, he wasn't sure he could ever love again. But meeting Calla changed everything. It started small. When she smiled, the jagged edges of his heart found their match and sealed together. Her laugh revived a pulse that sent need and desire through his
soul. But when he held her in his arms as they danced, he felt something he hadn't felt in a long time. Hope.
But one thoughtless act cuts Calla to the core and threatens the hope that took root in Ash's soul. He sets out to not only save his relationship with Calla, but he vows to save Calla's Candy too.
~~~
EXCERPT
Ash's stomach grumbled again as he made his way towards the café on the other side of the lobby. He'd debated getting room service, but he wanted to stretch his legs. He'd worked in his suite all day, going over the numbers for potential companies that Singhular Venture Capital could fund.
As he stepped up to the vacant hostess stand, he spotted the hostess coming his way. She was a young woman in her twenties. She graced him with a smile as she hustled towards him.
"Good evening, Mr. Singh," Cherie Berry said as she stepped behind the hostess stand. She usually worked in the 5-star hotel's Hope's Garden Restaurant on the other side of the lobby, but a friend called in sick. She volunteered to cover for her because she never turned down the chance to earn money.
"Good evening, Ms. Cherie," Ash replied after reading her name tag. Some people would be surprised to have strangers automatically know their name, but not him. He learned that when someone pays over a thousand dollars a night at a resort, the resort makes sure the staff recognizes that guest's face to ensure the very highest caliber treatment.
Cherie's heart raced a little when he said her name. Ashwin Singh was handsome and well mannered. And single. She wouldn't mind finding a man from among the crème de la crème of society. What would it be like to be a guest of the posh hotel instead of a worker?
"Are you dining alone or waiting for someone?" Cherie asked. She set her hand on the stack of menus and waited to hear how many to grab.
"Ah, just myself." He glanced around the café. Most of the tables were occupied.
"Please, follow me," Cherie said, picking up a menu.
Ash followed Cherie, but then he spotted Calla. The raven-haired beauty with alabaster skin was laughing with a man on the other side of the room. He was surprised at the range of emotions that flooded him.
His first thought was how lucky he was to spot her. He'd been thinking about her all week, hoping that their paths would cross again so he could continue to heal the fissure between them. Then jealousy twisted his heart. She wasn't with a friend. She was with a man. And she was laughing with him, slathering him with giggles and smiles. Women liked men who made them feel good, and it was apparent that this man was making Calla feel good.
Ash cleared his throat and asked softly, "Excuse me, Ms. Cherie, is it possible to sit there?" He pointed to a small table for two along the window that looked out at the ocean. It would also give him a good view of Calla.
"Of course," Cherie gave him a smile. She shifted directions and led him to the table that he'd pointed out.
Ash pulled out the chair and sat so Calla was in his direct line of sight. Cherie handed him a menu and then walked away.
Ash wasn't sure if this was a good idea or not. He would happily watch her all night, revel in her smile, but was he torturing himself? Her smiles weren't for him. They were for the man sitting across from her.
Who was that man? He hadn't accompanied her to the wedding. Calla didn't seem like the kind of girl to cheat on a boyfriend. At least he hoped not. Could he be a gay friend? A man who had a host of female friends but was romantic with none of them.
When the waitress arrived, he glanced at the menu and ordered a Monte Cristo sandwich After handing her the menu, she hustled off.
Ash intertwined his fingers and set his hands on the table in front of him. He couldn't take his eyes off of Calla, but he also didn't want to look like a creepy stalker. He forced himself to grab his cell and cradle it on the table in front of him. He scanned through the business news while darting glances in her direction.
When the waitress set his sandwich in front of him, he noticed that Calla was eating the same sandwich. He smiled at that. This was another thing they had in common.
While he finished his sandwich, the waitress set a large slice of chocolate cake in the middle of Calla's table. Ash cringed as she slid her fork into the cake and fed the man the first bite. Bile churned in Ash's stomach as the man's lips covered the morsel and she pulled the fork from his mouth.
Ash immediately lost his appetite. He wanted to be the man she was flirting with, the man she was romantically feeding, the man she would go home with. He wasn't sure how much more of watching her on a date with another man he could handle. He just knew that he couldn't take much more.
Being a man of action, Ash stood. The alpha within him demanded that he speak with her. See if there was any spark in her eye when they spoke. He prayed that her gaze, a sparkle in her eyes would offer him hope? The gentleman within him argued that he needed to respect her space. She was not his, therefore he didn't have the right interrupt her date.
He knew that the polite thing to do would be to leave her alone, but the alpha in him won the internal struggle within him.
He strode towards her, weaving between the tables of diners, with his eyes glued to her. In some weird way, he prayed that if he could speak with her, that she'd realize that she wanted him.
Halfway to her table, his heart dropped out of his chest as she leaned across the table and let the man feed her a bite of chocolate cake. With her eyes closed in sublime pleasure and the moan of appreciation she purred as the man withdrew the fork, Ash nearly turned around. But he stayed the course.
He didn't run from a challenge.
Maybe it was his imagination, but as he neared, he could feel the sexual energy between the couple as they shared that cake. Between their body language, the smiles, and eye-contact, they were oblivious to anyone else around them. They were completely absorbed in each other.
This was not a good sign.
Ash came to a stop beside their table and cleared his throat casually to politely interrupt their moment. Then he said, "Hi, Calla. It's good to see you." He glanced at the man who sat across from her, gave a polite nod and said, "Hello."
Calla startled when Ash's deep voice resonated over her skin. She was thankful that she wore long sleeves so he wouldn't see the goose bumps his velvet voice caused to dance over her skin. As much as she was enjoying Trent, the sight of Ash standing beside her jolted her. The man was one of the handsomest men she'd ever seen, including Hollywood heartthrobs. It shouldn't surprise her that his presence affected her. But then the memory of his disrespectful words tickled her ears and she regained her composure.
"Hi," she said. She leaned back in her seat. Her eyes widened as she glanced between the two handsome men. The moment suddenly felt awkward. The air was heavy between them.
She motioned towards Ash and said, "Trent, this is Ash. Ash, this is Trent. Trent and I went to school together."
The men gave each other a firm head nod and grunted their hellos as they sized up their competition. Ash noted that she didn't introduce the man with a romantic title. Not even a 'good friend'. That made him smile.
"What are you doing here?" she asked Ash. Her brow crinkled in curiosity. "I thought you were back in Raleigh."
"I was, but I look at houses tomorrow with the realtor."
"Hm," she responded. His presence was affecting her in ways she hadn't expected. Her heart rate ticked up, a flushed heat covered her, and she felt her heart warming to Ash.
She needed Ash to leave for Trent's sake. She stabbed the tines of her fork into the cake and pulled off another bite. "Good luck with that. I hope you find something that you like." She slid the fork into her mouth and savored the bite.
She really didn't want to talk to Ash. And despite her conflicted feelings, she didn't want him to ruin her date with Trent. As she chewed, she hoped Ash would take the hint and let them enjoy their cake in peace.
Ash nodded politely at them and said, "I didn't mean to interrupt your dinner." He purposely didn't use the word 'date'. "I just wanted to say hi." His gaze went to Trent. "It was nice meeting you. I'm sure I'll see you around once I move here."
Calla gave him an awkward wave and then mumbled, "Bye," with her hand covering her mouth full of cake.
Trent nodded once and said, "See you around."
Ash wasn't sure how to read their short interaction. She and Trent were friendly to him, but when Calla started eating her cake, he knew it was time for him to hit the road. And Trent definitely wanted to be a lot more than friends with Calla.
Ash stopped at the hostess station. Cherie instantly set down her pencil and gave him her full attention.
"I hope your meal was delicious," Cherie said. "Is there anything else I can do for you, Mr. Singh?"
Ash began, "My meal was fabulous, thank you. I would like you to add that couple's bill to my room." He pointed out Calla and Trent. "No need to tell them who paid. You can just tell them that a friend took care of it."
"Of course, sir," Cherie replied. "Have a good evening."
Ash's Monte Cristo sandwich was heavy in his stomach as he cut through the lobby towards the elevators. He hoped buying their dinner would be counted as a plus in her book. From her indifference towards him, even if she understood why he behaved the way he did at the reception, she wasn't interested in him. He wasn't sure that he could blame her.
~~~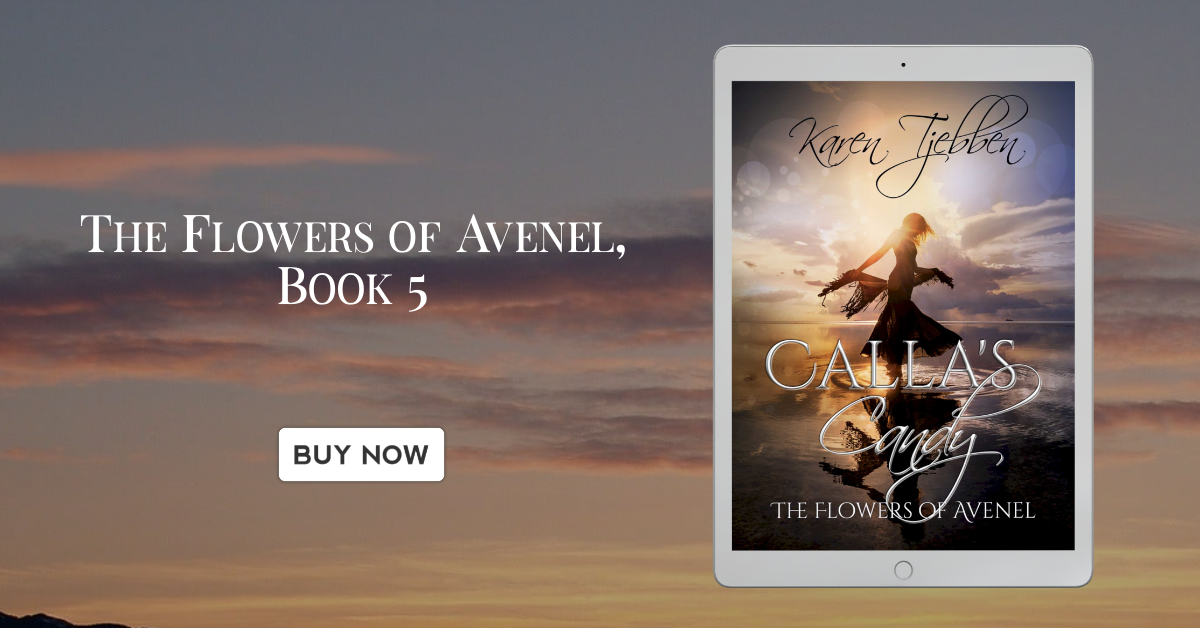 ~~~
About the Author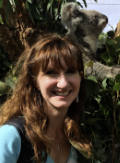 Karen Tjebben lives in central Georgia with her wonderful husband and twin daughters.
She loves traveling the world. Whether it's to the heights of Yosemite, the white sands of the Caribbean, or even Down Under, she's always ready to pack a bag in search of inspiration.
She enjoys creating worlds filled with unique characters that will delight and raise goose bumps on her readers.
Contact Links
~~~
 Purchase Link
99c
Kindle Unlimited
~~~
~~~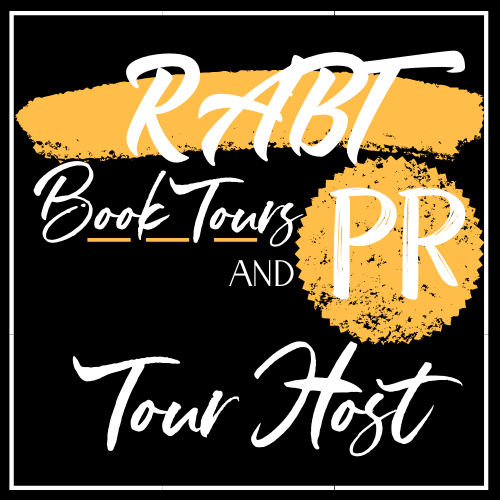 ~~~