~~~
Date Published: Jan. 24, 2022
Publisher: Jan-Carol Publishing, Inc.
Achaiah knew the dangers of falling to earth for the love of his human, Nev. When Nev falls for her guardian angel, Achaiah, she is unaware of the danger that their love puts her in. That's why fallen angels have one rule: Never fall in love with a human.
~~~
EXCERPT
Nev
I woke up Friday morning at my usual time. School was over now. I had nothing to do. I figured I'd spend the morning looking for part-time jobs. I didn't want to be a bum until I decided what to do with my life.
After showering and heading downstairs with my laptop in tow, I plopped on the soft couch and opened my Dell. I visited a few job sites and applied at several places. I felt satisfied I'd done enough after about an hour. I closed my laptop and turned on the TV. Flipping erratically through the stations, I didn't see anything that caught my attention. I wasn't much of a TV watcher anyway. I would watch the occasional show but for the most part I didn't like TV.
I thought about the books sitting alone on my bookcases upstairs. Mentally, I perused the titles I had and thought I could use a few more. I visited the bookstore to buy books today instead of bringing a book with me to read. I hadn't planned on spending as much time there as I normally did since I was only browsing.
Nervously, I walked through the doors where the air conditioning swirled around me instantly causing goose bumps to erupt. After yesterday, I wasn't sure what to expect from Achaiah if I saw him. Would he talk to me? Would he be the Achaiah I first met, or the one who came out of nowhere yesterday with those boys? I decided I wasn't going to let my nerves get the best of me. If I saw him, fine. If not, fine too.
After about an hour of perusing, I found several books I wanted to buy. I wasn't bothered by anyone here and wound up finding more books than I thought I would. I didn't see either Ally or Achaiah. I carried my books to the register and was planning on paying and then going home to start in on one of my new books. On my way out with my loot, a deep voice called my name from somewhere behind me. It was Achaiah.
"Hi," I said. I hadn't seen him at the café so I wondered if he just got there.
"I'm just getting off work," he said.
"I didn't see you at the café," I said, perplexed. Was he hiding?
"I was in back. We had a delivery today. James and Jen were manning the counter."
"Oh." That explained why I hadn't seen him.
Before I knew it, he had taken my books for me in one fluid motion. I don't know how he managed to do this effortlessly without me even noticing. We started walking to the parking lot.
"Want to go for a drive?" he asked, already guiding me toward his car, not mine.
"Where to?" I asked.
"Do you like playing pool?"
I did. I loved pool. I was horrible at it but I loved it. I accepted his invitation and he drove us to a little pool hall nearby. I was thrilled as we entered because it wasn't smoky. I hated cigarette smoke, which is why I usually stayed away from playing pool. The times I did play pool, I would leave after a short while because the smoke affected me. Then I would go home, strip and shower. I didn't have to worry about that here. It was a great establishment and completely smoke-free. It was dimly lit except for the lights dangling down above each pool table and it boasted loud music but not so loud it drowned out conversation. The hall wasn't crowded—another bonus.
Achaiah racked up the table for us and offered me the first shot to break up the balls. I declined and let him go for it. I watched as his sleek muscular frame bent over the table. His strong hands gripped the pool stick seductively. He placed his left hand on the green of the table, a tower of strength. He slipped his fingers over the end of the stick and with his right hand, pulled the stick back. I couldn't help but stare. He was wearing a black cotton tee today that covered his skin with very little slack. The cotton hugged every muscle. I was suddenly warm.
His right arm, grabbing the stick, followed through his left hand swiftly and struck the cue ball hard. The initial boom of the cue ball colliding with the others was loud and sharp—completely overpowering the music. It was the most impressive break I had ever seen. I was mesmerized. He was mesmerizing.
He sunk three solid balls in that break. It was still his turn. He kept sinking solids until there was only one left and he missed. It looked like he missed on purpose to me.
"Your turn," he said, looking at me with a coy smile. It was hard to tear my eyes away from his.
"I have to follow that?" I said and chuckled—hopping off the stool I decided to sit on while he was single handedly sinking every ball.
Nervously, I chalked the end of my stick. This was a redundant action because there was already plenty of chalk on the end. I felt self-conscious as I leaned over the table and lined up my shot. He was watching me intently. I took my shot and missed horribly. Not only had I missed—I hit the cue so low it jumped off the table and flew right at Achaiah's head. He easily moved aside to let the ball through then went to find it. I covered my face with my hands; I was so embarrassed. I had nearly decapitated him.
"I think you missed," he joked when he came back. I looked up at him utterly mortified. The cue ball was held high in his hand.
He laughed. It wasn't like he was laughing at me, but rather laughing at something really funny I had missed. I wondered what had made him chuckle so much. He gingerly placed the ball on the green felt next to us and walked toward me very slowly.
"You have a blue handprint on your face," he said sweetly with a large grin. Before I could move, he grazed my face with the gentle brush of his fingers. His touch was soft and unexpected. He removed the blue from my skin as though he were cleaning a wound with great care.
I looked down at my hand when he was done. I had fiddled with the chalk so much while I watched him play; I hadn't realized blue painted my whole hand. I laughed at myself. It was typical of me. I wasn't surprised in the least but a bit embarrassed—a theme I noticed when I was around him. He watched me laughing at what I had done and I could tell he was enjoying this a little too much.
He allowed me to retake the shot again. "Obviously, it was the ball's fault," he said, attempting to make me feel better.
This time, I kept all the balls on the table but not one ball found a home in any of the pockets. I was really bad. It was worse with me playing with him; I hated the feeling of being watched and thought of that stupid song about being watched in the shower. Achaiah wasn't creepy like that, but I was acutely aware of his eyes on me.
After two more games of him easily winning, I had enough of playing. I was so bad there was no point in me even trying. He could tell I was no longer in the mood to play but what he failed to realize was how much I enjoyed watching him play.
"How about we give the balls a rest for today?" He offered kindly. I was grateful for the offer but a little sad I couldn't watch him play more. I agreed. We left and walked next door to get some ice cream. It was my idea and he was happy to oblige.
I ordered a chocolate with rainbow sprinkles in a cup and he ordered a plain vanilla in a cup. We took a seat at one of the tables outside. The weather was gorgeous today. The temperature was perfect. I loved days like this. It reminded me a little of autumn, my favorite season. It wasn't cold and it wasn't hot. It was perfect.
"It's nice out," I said as we took our seats. He nodded in agreement.
"Do you like working at the bookstore?" I asked. I wasn't exactly sure what to ask. I still had so many questions but I decided it was best to move slowly, benignly. Our conversation at the store yesterday centered around nothing in particular and was a success, so I used that tactic again.
"It has benefits," he said, staring at me. There seemed to be a double meaning in his words.
"What about you? Do you have a job?" He asked me.
"Not yet, but I'm looking for one. Out of school, now into the real world," I chuckled.
"How long have you lived here?"
"My mom just moved here a few months ago. We move around a lot. I like it here though. It's been my favorite move so far," I said and took a spoonful of my ice cream.
I told him bits and pieces about my past and how hard it's been on me moving around so much. I told him about my mom and how close we were despite her incessant need to relocate every year. He listened attentively and didn't seem bored with what I considered my boring life.
"My favorite thing is reading," I said, when the conversation transitioned to my spare time.
"I gathered that," he said sarcastically. A warm breeze made a small patch of his hair sweep lightly to the side.
"I thought I'd mention it in case you weren't one to see the obvious," I replied coyly taking a spoonful of my melted ice cream and feeling the breeze now gently kiss my skin.
I enjoyed his company but it felt so one-sided because we were always talking about me. There was so much I didn't know about him that I yearned to know.
"What about you?" I asked.
"What about me?" Achaiah asked innocently.
"Well, we always talk about me. What about you? I know very little."
"What do you want to know?" he replied, his voice calm and even.
I shrugged. I wanted to know everything. I guess what was foremost on my mind was why he liked me. I didn't feel comfortable broaching that subject yet.
"Do you have any siblings?" I asked. I thought maybe I could get started this way with something simple.
"Yes," he said, without divulging more.
"How many?" I egged him on. You'd think we were at the dentist and I was pulling teeth. He wasn't giving much up at all.
"Too many to count," he said seriously.
So it seemed as though he came from a big family.
"I don't have any siblings," I said. "Is it tough sharing with all your siblings?"
"No." He looked thoughtful as he spoke. "It's not like
that with my family. We get along so well."
"Do you like it here or do you miss it up north?" I asked hoping I could keep this conversation going a little. He wasn't giving me much.
"It was nice up north, but the view here is better," he said smiling at me.
I could feel myself blush. I liked him. There was no way around that. I just liked him. I wanted more.
"Do you have any family around here?" I asked.
"One brother lives nearby," he said still staring with those green eyes that were impossibly real.
The temperature dropped several degrees and I started to get chilly. Coupled with the ice cream I felt goose bumps erupt all over my arms. I quickly hugged myself and started rubbing my arms trying to make some friction.
"I'm sorry I don't have a sweater for you. Why don't we get going back to the bookstore? I can put some heat on in the car for you," he said and rose from the seat across from me seeming genuinely concerned that I was feeling cold.
"It's almost summer, we shouldn't need the heat on," I retorted feeling awkward I was so cold in what most people would consider very pleasant weather.
He simply smiled at me and I gave in and followed him to the car. As he drove me back to my car I couldn't help but think there was something about him that was different from every other guy I had ever met. I couldn't figure out what it was. I liked it though. I liked that he was different.
When he dropped me off at my car neither one of us made specific plans for another day but he said, "I'll see you later," very casually. I nodded and got out of the car wishing I had turned his later into a specific date but reminded myself to be relaxed. He waited until I was safely in the car and I began driving before he drove off. As I drove home my thoughts were only of him. I had a smile on my face for the rest of the day.
Graduation day was miserable. Instead of the beautiful sunny day they always show on TV, it rained all day. The school had to change venues and hold commencement in the auditorium instead of outside in the courtyard as they had planned. It was a good thing our school was not one of those schools with several hundred graduating seniors. The class of 2021 at Cheshire High had one hundred twenty-seven graduating seniors. We all fit snugly into the auditorium with no room to spare.
The auditorium was a new edition to the school, built for use by the drama department but many schools in the area used it for their plays because it was so big. It was perfect for our needs. The school had worked very hard at making it look as beautiful inside as it was outside. They pulled it off with the white and blue streamers swaying softly above us to the white rose on each student's chair, a symbol of new beginnings.
I had to get to school early because I volunteered to make sure the caps and gowns were dispersed. My mom was planning on meeting me there and afterward she proposed taking me out to dinner. I was looking forward to getting the graduating part over with.
"You look nervous," I said to Beth, as I walked to the back room of the auditorium where students were given their caps and gowns. Beth was standing there in her royal blue cap and gown—a beautiful shiny gold stole swimming around her neck, signifying she was the valedictorian. She was looking down at her notes and I noticed the paper shaking slightly.
"What?" Beth asked, as she looked up and saw it was me. "Oh, Nev, I didn't see you there. I think I'm a little nervous." She gave a nervous laugh and held up her speech.
Beth looked beautiful today. Without her normal elderly-looking clothing, her face was on full display. With the exception of her glasses, she was stunning. The gown made her eyes stand out even more and she wore her hair down today, splayed softly around her shoulders.
"I'm sure you'll do great," I began, "did you get some ideas from Mrs. Jones?"
"Nev, I can't do this. What was I thinking? This is a mistake; I can't go through with this." Panic was creeping into her voice. She looked at me earnestly, looked to me for guidance as her eyes began to get bigger with fear.
I walked over to her and gave her a big hug. It was the first thing that crossed my mind. I believed in her and I needed her to know that. I took a step back and kept my right hand on her right shoulder, rubbing soothingly.
"You can do this, Beth. When I first came here, it was your notes that got me through my first exam. You are President of the Honor Society, you tutor after school, and you have perfect grades. If anyone can do this," I said eagerly, "you can do it. I know whatever you have to say to us will be worth listening to." I dropped my arm back to my side. I looked at her and waited.
"You really think so?" she asked and bit her lip.
"No one could do it better, I promise. I'll be right there cheering you on from the audience. You can do this, Beth. You are the best in our class. Now the whole school will get to see why you're our valedictorian."
She blinked and pursed her lips in resignation. A big smile swept across her face. Her shoulders noticeably relaxed and she took in a deep breath and exhaled calmly.
"Thanks, Nev," she said, "I needed that. It was sweet—what you said. I guess I just needed a moment where I'm not so perfect. I'm okay now, really."
"I've been looking forward to your speech all week," I told her and meant it. She still looked a bit pale but I knew she would be okay. She just needed to keep breathing.
After Beth was situated I looked through the caps and gowns to get mine. I was wearing a black shift dress and heels. I felt very grown up and almost disappointed I had to cover my outfit in a polyester gown. I grabbed my gown and zipped myself up. I looked in the mirror and placed the cap on my head and positioned it just right. I was as ready as I'd ever be.
Commencement began promptly at four p.m. During the procession, I looked into the crowd and saw without searching—my mother. She was sitting solemnly next to Mr. Barnum. I wondered if she knew he was my chemistry teacher. Every so often I would see him lean close to whisper something. I wondered what they were talking about. I didn't think they knew each other.
Even from that distance, I could see how beautiful my mother was. She was wearing an emerald green dress. It was a beautiful dress and with her in it she put most people to shame. It was sleeveless, satiny and elegant. It was her day to be proud of me but as I stood there, I couldn't help being proud of her. She was shining. I wondered if Mr. Barnum had seen the same in her. That would explain why he chose to sit with her.
Shortly before I took my seat, I saw Achaiah in the crowd sitting next to Ally. He looked statuesque even from this distance. I didn't know he would be here. Was he here for me? I smiled. I repeatedly told myself he must have been a guest of someone else. Surely he wasn't here for me. I'd only known him about a week and it would have been ridiculous to think he showed up for me.
I forced my eyes to look away from Achaiah and move forward but I was stuck. I was free to stare at him from this distance because no one would know who, or what, caught my attention. To the crowd, it would just look like I was gazing at no one in particular. It was somewhat freeing. As the line moved I did as well never allowing my stare to falter. I took my seat and felt butterflies in my stomach. He was here. Then it dawned on me, I had yet to get up on stage and accept my diploma. Light airy butterflies turned to stone ones in my stomach. They were hard and heavy and caused a pain that was a cross between nerves and terror.
What if I fall? I was prone to accidents, especially when under pressure. I now felt the anxiety Beth had when she had her freak out moment. I didn't think mine would dissipate as fast as hers, though. If I fell, Achaiah would see. He'd know how pitiful I was. He would never want to see me again. These thoughts crowded my head and I closed my eyes and remembered to breathe. In. Out. In. Out. Just like Beth. But unlike Beth I had to force this. I laughed to myself because people always told pregnant women to breathe like this and it was doing absolutely nothing for me. I couldn't imagine it doing anything more for a pregnant woman either, other than irritating an obviously already irritated woman.
Once we were all seated the principal began the ceremony. By the time we got to the valedictorian's speech I had turned around several times to see that Achaiah was staring at me the whole time. I felt like they turned the heat way up in here but I also felt a little happy on the inside.
Beth's speech was moving. I watched her intently and remembered I had to be her rock. At first she looked mainly at me but shortly into the speech she gained her confidence and began looking around the room. Somewhere in the middle of her speech, I came into a rhythm of breathing on my own. I was trying to focus on her words and not my own fears. By the end, the student body rose in synchronism to give her a standing ovation. I cheered and clapped loudly along with the rest of the student body. Beth smiled brightly. She had done it. I knew she could.
Beth was led off the stage to join the rest of us. When the applause died down and we all sat down, the principal gave a short speech before beginning to read the names on the list of graduates.
Before I knew it, Mrs. Reynolds, one of the English teachers, signaled our line to get up and move toward the stage. I rose slowly but forced myself not to look in Achaiah's direction. I just couldn't look at him. If I did, I knew I would trip over my own two feet and make a complete fool of myself. I was listening intently to the principal enunciate the names of the students in front of me. Slowly, the line moved forward until there were only four in front of me. Vincent. Walters. Williams. Wilson.
I was now at the bottom of the stairs watching Jesse Wilson, the running back on our football team, accept his diploma. He walked gracefully across the stage, shook the hand of Vice Principal Adams and with his right hand still interlocked, took his diploma with his left hand. He shook the hand of Principal Powell, moved his tassel from the left side to the right side and walked off the stage hooting, while the rest of the football team hooted back.
Principal Powell allowed the extra cheering and continued down the list. "Wynters, Nevaeh," she boomed into the microphone at the podium and looked at me with a gleaming face as she had the students before me.
This was it. Without thinking, I trudged up the steps to the stage. I kept my head held high and tried not to look down as I strode across the stage toward the Principal and Vice Principal. Aware at that moment everyone was staring at me, including Achaiah, I felt a nervous laugh coming on. To hide this, I looked the Vice Principal in the eye and smiled a broad smile, as though it were genuine and not a mask. This reduced my giggle reflex and helped me focus. I repeated the proper steps and clasped my diploma.
When I turned to face the audience after receiving my diploma and moving my tassel, I looked out into the crowd for one face to connect with, his face. I saw my mom out of my periphery, beaming at me, but it was Achaiah's face that held my attention. I felt heat rising in me and I knew I must have blushed. I was no longer afraid of falling. The look he gave me was one of pure joy. He barely knew me, yet here was this man coming to see me graduate and looking at me as if he had known me my whole life. For a moment, I felt like I knew him too, like he had always been there but I knew that was impossible. I glided off the stage and walked back to my seat. As I passed Beth's aisle, I saw she was looking at me and smiling. I gave her two thumbs up and mouthed, "Nice speech." She nodded in return.
I took my seat and suddenly relief covered me. All the anxiety that built up about falling on stage washed away. I felt stupid for ever being so nervous. I sat comfortably until the end when we all stood up and took our caps off to toss them blissfully toward the ceiling of the auditorium.
This was it. The totality of it hit me, as our caps flew in every direction above us. I was done. I had attended too many schools to count, but it was Cheshire High I would forever remember as my Alma Mater. My ten-year high school reunion would be with the people standing next to me, in front of me, and behind me. The other schools no longer mattered. The other schools would be nothing more than a memory, one that would fade easily into the background, while my life moved forward. Cheshire High would be my high school memory.
When the co-mingling of students and guests began, I  headed toward my mom. She was standing next to Mr. Barnum, who was hugging one of his students and offering congratulations. I saw my mom and smiled at her. She waved as I got closer.
"I'm so proud of you," she said, as I put my arms around her. I was just happy it was over and with no accidents or casualties. Mr. Barnum turned to me.
"Congratulations," he said and gave me a hug too. "You did great."
"Thank you," I said politely and looked down.
"Emily, it has been so nice talking with you today, but I'm afraid I must excuse myself. I have a prior engagement and I'm certain you and your daughter have plans for the day," he said, now facing my mother, his hand gently touching her shoulder. "I'll see you next week." He turned and smiled at me before he walked away with a purpose.
"Next week?" I raised my eyebrows at my mom.
"He's interested in talking to me about possibly purchasing a home. I gave him my card and told him we can meet up next week to talk," she said with innocence. I could see the smallest glimmer of light in my mom's eyes. I didn't say anything about it, though.
I began looking around the auditorium now. I wanted to see Achaiah before he left and hoped I hadn't missed him. It was presumptuous to think he only came to see me. After a few short seconds scanning the room of chattering students, I saw him. He and Ally were already walking toward me. I had that feeling of butterflies again.
"Congratulations," they said in unison as they approached. His deep voice drowned out her higher pitched one.
"Thanks," I answered both of them and introduced them to my mother. When I introduced Achaiah to my mom, she looked at me to read my face. After what I assumed she understood to be a look of interest in Achaiah, she flashed me her impressed face. I knew she'd want to talk about this later. I just didn't know what I could say other than what my face had said.
My mom seemed to take to Ally. My mom's keen interest started Ally happily chatting. She was always impressive when she spoke and this time was no exception. You just don't expect someone to look like her and be so brilliant. I stopped paying much attention to them because my concentration was tuned to Achaiah, even though I was facing both Ally and my mother. As the two of them chatted away like they were old friends, I felt a tug at my arm. It was Achaiah pulling me away. He seemed to want to talk with me alone. I obliged happily.
"I'm sure you and your mom have plans, but I was wondering if maybe you and I could meet up later tonight." His eyes glistened kindly and I felt the familiar blush of my face.
"I'd love to," I answered quickly.
"Don't waste any time thinking it over," he said in happy sarcasm with a slight chuckle.
Achaiah
I was so proud of her. I had watched her go through so much in her life. The feeling I had watching her graduate was inexplicable. I knew it was different from the joy her mother had at watching her graduate but I still felt as though I had some part in her life. I know I did. Many times I steered her clear of trouble. I watched her grow and struggle and turn into the wonderful person she was today. Her life was not without pain, but I did all I could to stop her from further pain. I loved the person she turned into. There was something special about her I couldn't ignore. I was drawn to her in ways that were not just about me being her angel. The closest feeling would be like being the guy next door watching her grow up and wanting to be part of her life. I knew her past and I wanted so much to be part of her future.
~~~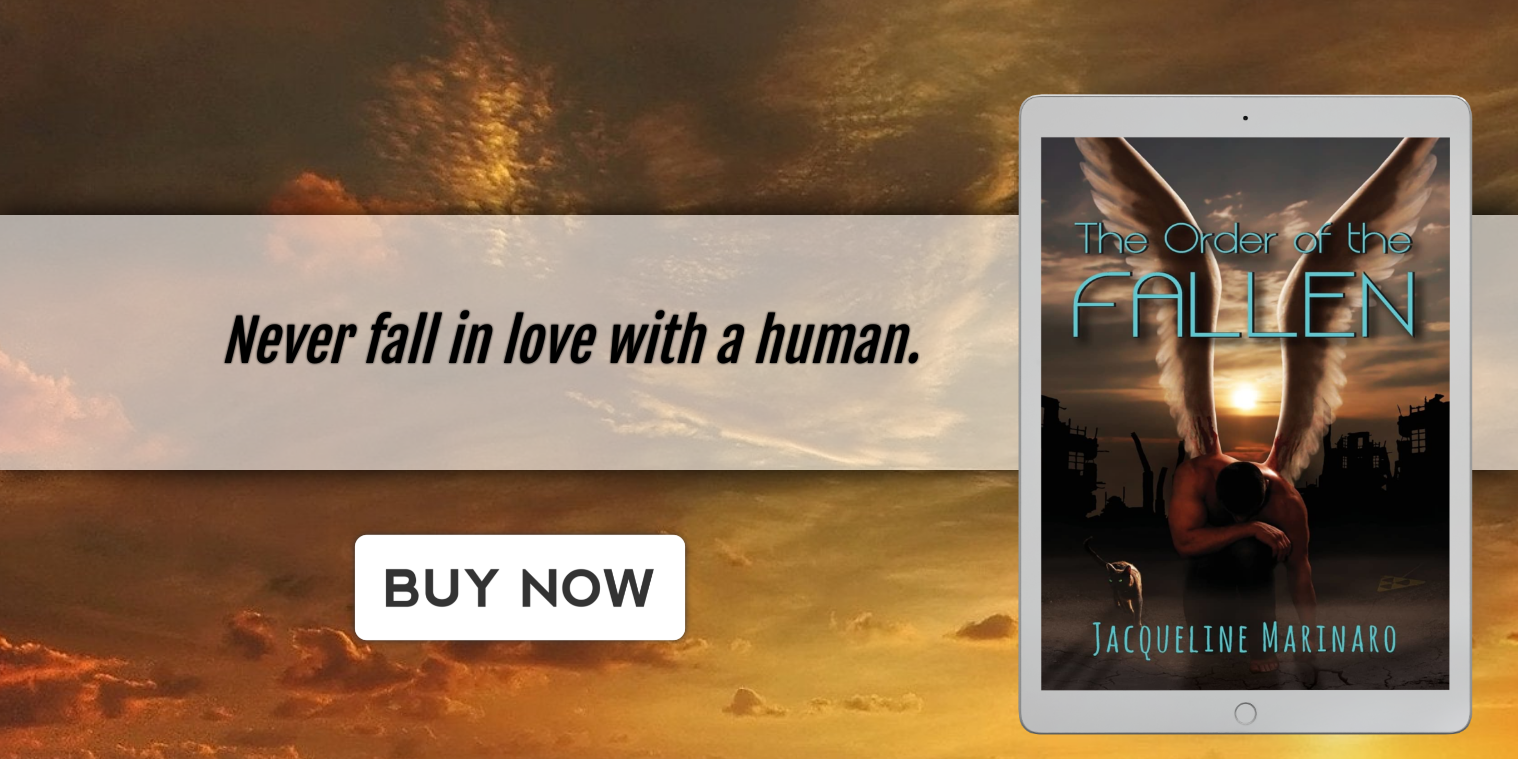 ~~~
About the Author
Jacqueline Marinaro began her career as a therapist and college educator. Graduate school couldn't stamp out her love of creative writing, however. Much to the chagrin of her husband, graduate school also only furthered her ability to constantly ask, "how does that make you feel?" Jacqueline lives in Florida with her wonderful husband and sweet little boy, where she enjoys the beach, reading, writing, and of course delving into the feelings of everyone she meets.
Contact Link
~~~
Purchase Links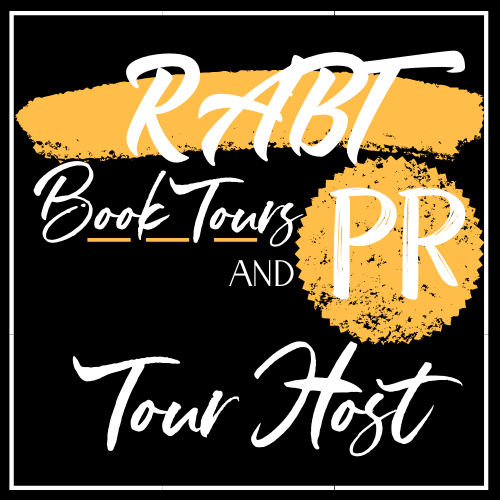 ~~~