Author: Daisy Landish
Narrator: Harry Frost
Series: Series: The Lady Series, Book 3
Length: 1 hours 11 minutes
Publisher: Daisy Landish
Released: Dec. 2, 2021
Genre: Historical Romance
Marrying The Lady is the third stand-alone regency romance story in The Lady series.

Constance Wellington has just launched her first charge into society. Weeks later, Arabella Allington and her new husband, Viscount Pommeray, are off on their honeymoon while Constance's employers are touring the south of France. She's barely started enjoying this peaceful reprieve when another charge is thrust upon her. If she thought Arabella was a handful, preserving Miss Penelope's virtue might very well make her reconsider the nunnery!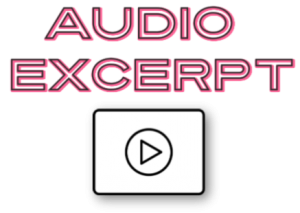 When she's not writing romance books, Daisy Landish enjoys hiking at dawn and riding into the sunset on her trusted steed, Rosebud.


Harry Frost is an English voice actor specialising in audiobook narration and production. He's passionate about the power of the audio medium to bring literature to life in every sense; to turn books into true companions for life as it is lived, rather than things one must escape the world and defer responsibility to read. His studio is in rural Leicestershire, he has recently found an unlikely love of Economics, and he mixes a really good Manhattan.
Author Daisy Landish's Top 10 Reasons to be an Audiobook Listener
You can read while you are doing household chores and make them a lot more enjoyable.

You can read while you are commuting to work, whether in your car or on the bus or underground.

You can read while you are walking, cycling, hiking, or any number of other forms or exercise. You'll likely exercise longer and be better for it.

Audiobooks have evolved over the years. Some of them have a cast of world-renowned actors and even include soundtracks.

You can slow down or speed up the narration tempo to best fit your preference.

Some audiobook narrators have really sexy voices.

If you listen to a non-fiction book, you can take notes at the same time without having to set your book aside. You can pause, rewind, and jump ahead with a click.

If you are into autobiographies, you'll feel like the author is telling you their story personally, like a best friend would.

When you have them on your phone, you can listen anytime, anywhere. It's much easier than trying to read an ebook on a tiny screen.

You can read with a loved one or as a family! In days of old, books were scarce and families would gather by the fire and take turns reading the books they had. Nothing keeps the kids quiet and entertained in the back seat like listening to Harry Potter in the car!


Plugging you into the audio community since 2016.
Sign up as a tour host here.