~~~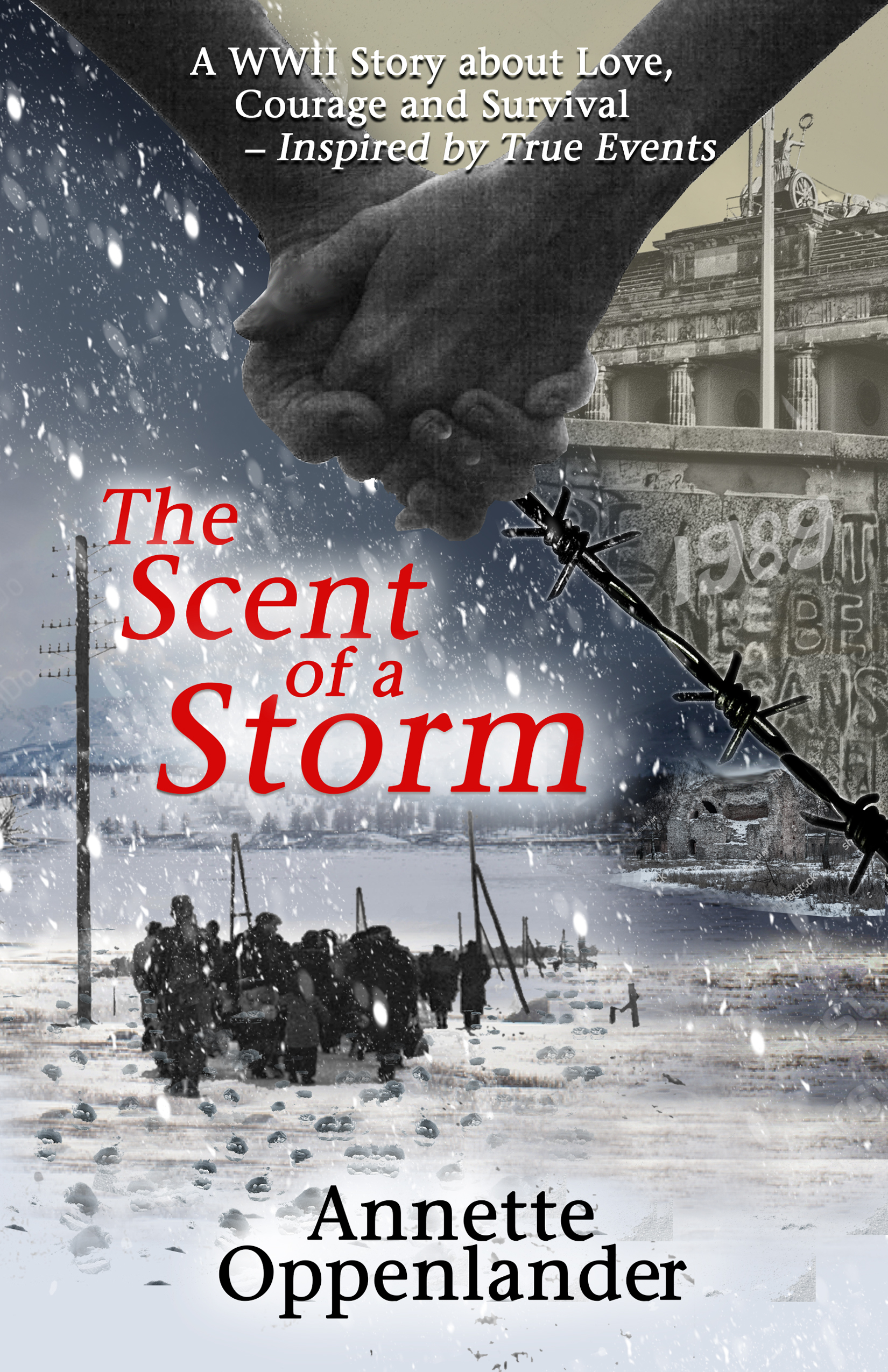 Historical Fiction
Date Published: 09-24-2021
A heart-wrenching love story for the ages – inspired by true events
Eastern Prussia, 1944: Young lovers Annie and Werner are separated from each other when he is drafted into Hitler's Volkssturm. While the SS orders Werner to remove the dead bodies of frozen refugees from Königsberg's streets, Annie discovers she is pregnant. As she
urgently awaits Werner's return, rumors of the advancing Red Army mount and with it, alarming reports of what they do to women. Running for their lives, Annie and her mother embark on a life-threatening journey west.
Even before they can escape by boat, Annie makes a horrifying mistake, one that will haunt her forever. Werner, arrested and imprisoned in a Russian gulag, manages to escape after four months of cruelty and returns home. But his and Annie's farms lie abandoned—the love of his life and his own family have vanished…
East Berlin, 1989: On the evening of November 9, when the borders between
East and West Berlin open for the first time in nearly thirty years—a
day which ultimately heralds Germany's reunification—Annie
watches a correspondent on West TV who reminds her of her childhood
sweetheart Werner, the man she has thought dead for 45 years. Together with
her daughter Emma, Annie sets out on a search…
~~~
EXCERPT
Insterburg, Eastern Prussia – August 1944
"Come on, move a bit to the right." Mother points and waves while she holds the camera. I suppress a grumble, pulling Werner along. I'm thankful that Oma Leonora—we call her Leo— keeps to her task shelling beans at the outdoor table. Except for the gray hair, she looks like a smaller, wrinklier version of Mother. Both carry that same expression of wonder and resignation, their eyes equally curious and watchful, but their mouths set firmly as if repressing a snide comment. Except Oma hardly ever talks, and if she says something, it's a word or two. She's been like this as long as I remember, and my questions to Mother have remained unanswered.
"Let's do what she wants," I mumble under my breath, "otherwise she'll never leave us alone."
Mother has appeared out of nowhere, demanding a photo she can send to our fathers, who both have been serving in the war for the past four years. Werner's is supposed to be someplace in France, mine in the east. Nobody knows for sure these days because we hardly ever receive any field post now.
Werner good-naturedly follows my mother's directions, looking this way and that while moving his arm from my waist to my shoulder—less dangerous—and smiling on command. I know he doesn't need any help showing his happiness. I know he enjoys spending every available minute together, exploring the countryside on our bikes when chores are done. Soon, school is going to restart—Werner's last year of high school before he plans on studying biology in Königsberg.
After the film roll is finished and Mother disappears inside, Werner and I take off on our bikes again. It's a glorious August afternoon, hot and dry, with a slight wind that cools our damp skin. We avoid the city of Insterburg, not three miles from here, because last month the Russian Army bombed our historic town and not much is left. Hiding in the root cellar, we listened to the shrill whine of the falling bombs, the explosions. Dirt fluttered from the ceiling as I counted the seconds, my insides soft as bread soaked in milk, my breath shaky. I took comfort from feeling Mother and Oma on either side of me, as if they could protect me from a detonating bomb. I don't know how long we were down there, but I do remember my first steps outside—how my knees nearly buckled, my gaze uncertain as I searched the sky.
Black clouds hung above Insterburg, and fires raged for days. After that, many of the people who'd survived left, afraid of new attacks. Only then, in those weeks, did the war become real for me, so real that now I can't stop myself from listening for the drone of approaching planes. At night I often lie awake, wondering what is going to happen with the Russian border so close to us. Is that why I want to laugh with abandon, to enjoy the time I have with Werner?
We stop at a small lake, no more than a pond really, but fed from a spring and always perfectly cool. I tear off my sandals and stick my feet in. Heaven, it feels good.
"Are you going swimming?" Werner calls from shore.
"Only if you come with."
Our eyes meet. In the past we have had no problems taking off our clothes, but this summer is different. The air is different, as is the way we look at each other. I can't quite explain why I have a swarm of bees in my middle or why Werner's gaze makes me feel even hotter than I already am. After all, we've lived next to each other for as long as I can remember, Werner on a horse ranch—his parents own hundreds of acres of pastureland and raise Trakehner horses—while our family grows wheat, rye and potatoes.
I jump when Werner runs past me, laughing and splashing. He's down to his underwear and I can't help but stare at his backside. Luckily, he disappears under water, so I turn abruptly and pull off my shirt and shorts. I'm wearing a bra, and I feel self-conscious as I race after him. The water is much colder now, but I'm more concerned about what shows through the thin fabric of my underwear.
"It's amazing," Werner shouts before taking a few lazy strokes toward the middle. I follow slowly, my swimming not as assured, my breaths hard and gulpy. "I wonder how deep it is," he says before he disappears from view. The surface calms as I tread water. The heat from earlier has left me and I wish myself back on land.
~~~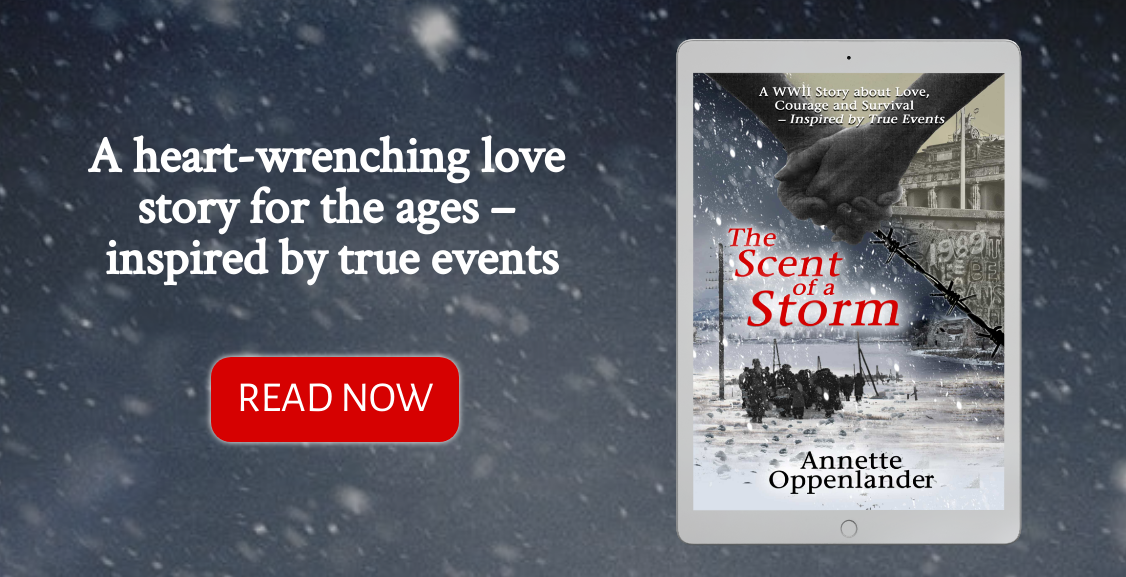 ~~~
About the Author
Annette Oppenlander is an award-winning writer, literary coach and educator. As a bestselling historical novelist, Oppenlander is known for her authentic characters and stories based on true events, coming alive in
well-researched settings. Having lived in Germany the first half of her life and the second half in various parts in the U.S., Oppenlander inspires readers by illuminating story questions as relevant today as they were in the past.
 Oppenlander's bestselling true WWII story, Surviving the Fatherland, has received eight awards/nominations, including the 2017 National Indie Excellence Award, the 2018 Indie B.R.A.G. and the 2020 Skoutz Award in Germany. Uniquely, Oppenlander weaves actual historical figures and events into her plots, giving readers a flavor of true history while enjoying a good story. Oppenlander shares her knowledge through writing workshops at
colleges, libraries and schools. She also offers vivid presentations and author visits. The mother of fraternal twins and a son, she now lives in her hometown, Solingen, Germany with her husband.
Contact Links
Twitter: @aoppenlander
Pinterest: @annoppenlander
Instagram: @annette.oppenlander
~~~
 Purchase Links
~~~
~~~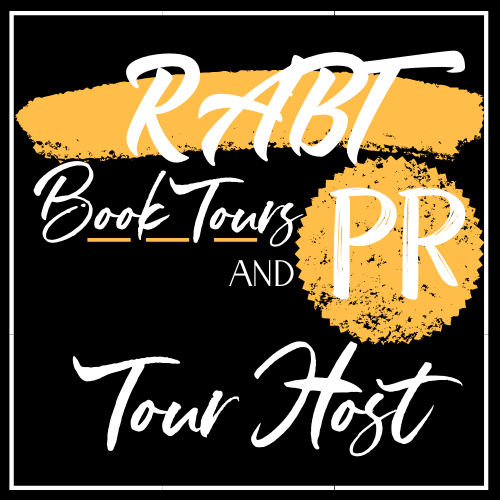 ~~~