Author: Cameron D. Garriepy
Narrator: Robin Siegerman
Length: 9 hours 32 minutes
Series: Thornton Vermont Series, Book 1
Publisher: Bannerwing Books
Released: Oct. 5, 2021
Genre: Contemporary Romance

Check into the Damselfly Inn and fall in love with Thornton, Vermont.

When a late summer storm drops a tree branch through her roof, Thornton's new innkeeper wonders if the quaint village is really as perfect as it seems.

Nan Grady hasn't had time for dating, never mind romance. Hospitality is her full time job, but she can't deny her attraction to local contractor Joss Fuller. Joss prefers things simple, until Nan and her inn disrupt his steady, small-town routine.

Now there's a honeymoon suite to remodel, a woman from Joss's past checked in on the second floor, and a mysterious vandal targeting the Damselfly Inn – all conspiring to tear Nan and Joss apart. Can the promise of new love hold them together?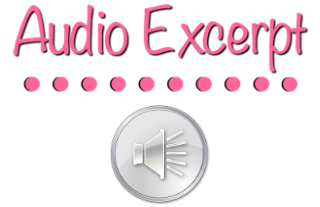 Cameron D. Garriepy attended a small Vermont college in a town very like Thornton. She's missed it since the day she packed up her Subaru and drove off into the real world. Some might say she created the fictional village as wish fulfillment, and they would be correct.
She is the author of the Thornton Vermont series, and the founder of Bannerwing Books, a co-op of independent authors. Prior to Bannerwing, Cameron was an editor at Write on Edge, where she curated three volumes of the online writing group's literary anthology, Precipice. Cameron appeared in the inaugural cast of Listen to Your Mother – Boston, and irregularly contributed flash fiction to the Word Count Podcast.
Since her time at Middlebury College, Cameron has worked as a nanny, a pastry cook, an event ticket resale specialist, an office manager, and a content writer. In her spare time, she cooks, gardens, knits, reads avidly, and researches hobby farming. She writes from the greater Boston area, where she lives with her husband, son, a pug puppy, and four hens.

I trained in NYC with acting coach William Esper, Speech and dialect coach Timothy Monich and vocal coach Albert Hague. Improv at Second City Toronto, and audiobook coaching with Sean Pratt, Joel Froomkin and Dawn Harvey.
In 2018 I was nominated for Best International Voiceover at the One Voice Awards in London, England, for the documentary voiceover in www.HarrysStory.ca . In 2019 I won Best Corporate Training Voice Over Artist by CV Magazine and in 2021 won an Earphones Award from AudioFile magazine for A Son at the Front, by Edith Wharton.
I grew up in Montreal speaking English and French, so developed an ear for language and accents at an early age. However, after two years of speech training, my natural speaking voice is neutral American, and I have a wide variety of accents to draw upon for audiobook narration: English & French Canadian, Classic French, German, American Southern, New York, Italian, Irish, German, English RP and Estuary.
With an additional background as an international award-winning interior designer, author of Renovation Bootcamp®: Kitchen and conference speaker, I love to "make movies for the ears".
In my spare time, you can find me surrounded by a bevvy of rescue dogs, singing with my a capella ensemble SoundCrowd in Toronto, or playing board games with my husband Steve, our son Julian and daughter-in-law Danielle.
Q&A with Author Cameron D. Garriepy
How did you select your narrator?

Robin's professionalism and range impressed me, and she nailed Nan's voice in the interview.

How closely did you work with your narrator before and during the recording process? Did you give them any pronunciation tips or special insight into the characters?

Robin has an extensive and insightful list of questions for her authors about the characters. Taking the time to answer them thoroughly really brought out the best in my characters when she performed the book.

Were there any real life inspirations behind your writing?

Lots! Thornton itself is modeled after an idealized version of Middlebury, Vermont, where I went to college. The Damselfly Inn is inspired by an old Victorian house in a meadow not far from Middlebury College. When I was a student, it was abandoned and quietly falling apart. I was fascinated by the house and wished I could rehab it and run it as a B&B. None of my characters are autobiographical or based on real people, but I trained as a chef after college, and my husband is a contractor and fine finish carpenter, so…

How do you manage to avoid burn-out? What do you do to maintain your enthusiasm for writing?

I can't imagine not being excited about writing. When I burn out, it's the things around writing that get me down. Day jobs, chores, the never ending work of caring for my home… Writing? That's a pleasure, and it's fueled by life, by reading, by soaking in new experiences and cozying up to memories.

Are you an audiobook listener? What about the audiobook format appeals to you?

I am learning to be. I've been an avid book readers since I could sound out words, but sometimes there just isn't time to snuggle up with a book, and audiobooks are so wonderfully portable in a way that even eBooks aren't.

If this title were being made into a TV series or movie, who would you cast to play the primary roles?

This was an easier question a decade ago when I started working on the book! Mandy Moore and Nathan Fillion were in my head for Nan and Joss. Kate is absolutely based on Lauren Graham's portrayal of Lorelei Gilmore in

Gilmore Girls

. I think now, I'll just have to trust the folks at Netflix (hello, Netflix, Thornton would make a great series…just saying!) to cast it.

What do you say to those who view listening to audiobooks as "cheating" or as inferior to "real reading"?

I'd say that's nonsense. Before we wrote stories down, we told them to those who wanted to hear them. Listening to a compelling voice tell you a story still takes your imagination to new places, still expands your world, still comforts you like reading the words from a page.

In your opinion, what are the pros and cons of writing a stand-alone novel vs. writing a series?

The pros are often the same as the cons, I think, and vice versa. Stand alones don't require the same sense of overarching plot, or twining plot, that a series does, but that can be both pro and con. Sometimes, leaving breadcrumbs for future stories helps move the narrative along in ways a standalone can't, but there's no pressure in a stand alone to set up those future stories or establish things in the world of the book that have to endure past The End.

What's your favorite:

Food:

This is like asking me to pick a favorite child! (Actually, it's harder, I only have one child!) Sushi and ice cream, probably…

Song:

So. Many. Favorites. But here's a sampling:

Strange Currencies

by REM,

Buried Treasure

by Grant Lee Phillips,

Slow Show

, by the National,

June Hymn

by the Decemberists,

Debauchery

by David Gray

Book:

Again, I don't know how people choose… I will always love

Anne of the Island

by LM Montgomery (the diamond sunbursts and marble halls proposal? swoon!), and I have a lingering adoration for Daphne DuMaurier's

Frenchman's Creek

. Katherine Neville's

The Eight

captured my imagination when I was a teen and I still love to re-read it. Recently, Kate Clayborn's

Love Lettering

, which does one of my favorite things so well: makes the reader fall in love with the place as well as the characters.

Television show:

Ooh! An easy one. The West Wing. Currently airing: Better Call Saul. Runner Up: Schitt's Creek.

Movie:

The Princess Bride

Band:

tough call. See the artists listed under favorite song…

Sports team:

What are sports?

City:

Florence, Italy.

Are any of those things referenced in appearance in your work?

I can't cite specifically where, but I bet they are, hiding like Easter eggs. I don't write autobiographically, but little bits of me shine through everywhere in my stories.


Plugging you into the audio community since 2016.
Sign up as a tour host here.