Author: Christopher Parker
Narrator: Braden Wright
Length: 10 hours 23 minutes
Publisher: Christopher Parker
Released: Oct. 26, 2021
Genre: Contemporary Fiction

Enchanting, mysterious, and deeply romantic, The Lighthouse follows a young woman's breathtaking journey far from home to discover where she truly belongs.

Something strange is happening in Seabrook. The town's lighthouse–dormant for over thirty years and famously haunted–has inexplicably started shining, and its mysterious glow is sparking feverish gossip throughout the spooked community.

Amy Tucker is only visiting for the night and has no plans to get caught up in the hysteria, but that changes when she meets Ryan, the loyal, hard-working son of a ranch owner who lives on the outskirts of town.

Their chance encounter turns into an unforgettable weekend, and against the backdrop of the lighthouse-obsessed town, the two of them forge a deep connection, opening their hearts, baring their souls, and revealing secrets long kept hidden.

But as they grow closer, and as the lighthouse glows ever brighter, a startling discovery about Ryan leaves Amy questioning everything she thought she knew. To uncover the truth about her new friend, Amy will need to enter Seabrook's ominous tower, where waiting inside she will not only find the reason why fate has brought them together… but a shocking secret that will change the course of their lives forever.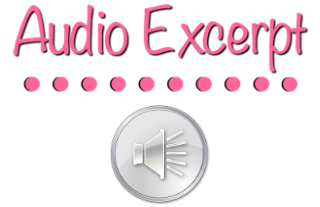 Christopher Parker was born in Takapuna, a seaside suburb in Auckland, New Zealand, where he currently lives with his daughter. Having loved writing stories growing up, it was a walk along Takapuna beach and a chance glimpse at a distant lighthouse that made him want to revisit his childhood passion and try his hand at producing a novel. Nearly 10 years on from that fateful stroll, he is proud to finally share his story.

A lifelong performer, Braden Wright has appeared on film and television, on stage, on national tour, and has performed internationally as a narrator, commercial VO artist, documentary narrator and audiobook narrator. He has also produced a staged reading of his own two-act farce, and has worked as an instructor and also an audiobook coach. Amidst a career devoted to the arts, he worked concurrently for 25 year in writing, producing and photo editing for Hollywood entertainment marketing.


Plugging you into the audio community since 2016.
Sign up as a tour host here.