Author: Caryn Larrinaga
Narrator: Jessica McEvoy
Length: 9 hours 53 minutes
Series: The Soul Searchers Mysteries, Book 2
Released: May 14, 2020
Publisher: Twisted Tree Press
Genre: Supernatural Cozy Mystery

---

Mackenzie Clair finally has this whole ghost-hunting psychic thing figured out. The Soul Searchers are a hit, she's got pet-parenting down, and she even has a plan to banish the poltergeist running amok at a lakeside cabin. Best of all, Donn's Hill feels like home. But not everyone loves the town as much as Mac.

A world-famous paranormal debunker thinks the psychics in Donn's Hill are lying about their abilities. His determination to destroy the Soul Searchers threatens Mac's livelihood, and when a killer strikes, the sheriff's suspicions threaten her freedom.

Mac needs all the help she can get to find the real murderer and clear her name… even if that help comes from beyond the grave.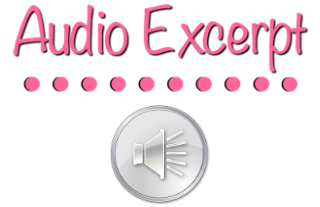 Caryn Larrinaga is a Basque-American mystery and horror writer. She has been a Dragon Award finalist and won multiple awards for her work, including the League of Utah Writers Silver Quill (Donn's Hill, 2017) and the Cat Writers Association Certificate of Excellence (Donn's Legacy, 2020). In 2021, she was named Writer of the Year by the League of Utah Writers.
Watching scary movies through split fingers terrified Caryn as a child, and those nightmares inspire her to write now. Her 90-year-old house has a colorful history, and the creaking walls and narrow hallways send her running (never walking) up the stairs. Exploring her fears through writing makes Caryn feel a little less foolish for wanting a buddy to accompany her into the tool shed.
Caryn lives near Salt Lake City, Utah, with her husband and their clowder of cats.
Caryn is an active member of the Science Fiction and Fantasy Writers of America, the Cat Writers Association, the League of Utah Writers, and the Utah Chapter of the Horror Writers Association.
Between peddling video games and teaching yoga in her home state of Arizona, Jessica McEvoy attempts to conduct a career as a professional voice actress. This, however, is moderately undermined by the fact that she records in a dimly lit closet with her microphone balanced on a stack of old board games (Junior Scrabble and Powerpuff Girls Monopoly form a strong foundation), but she hopes that no one holds that against her.
Though her main work consists of narrating audiobooks, her first dive into the voice world was through the NoSleep podcast after answering a post from the LibriVox forums. Having been raised on horror movies and scary stories, she was beyond excited to be able to work on the show. Many stories, tortured screams, deranged villains, and creepy little girl giggles later, Jessica hopes to work on the podcast for seasons and seasons to come.
Q&A with Narrator Jessica McEvoy
How did you wind up narrating audiobooks? Was it always your goal or was it something you stumbled into by chance?
 I saw an ad for ACX (the audiobook creation exchange) and it piqued my curiosity. I thought, "I can do that? By myself? Right now?" and then bought a microphone soon after. I'd never imagined I'd find a job where I could read books and be paid for it.
A lot of narrators seem to have a background in theatre. Is that something you think is essential to a successful narration career?
 As much as I'd like to think my role as the Cat in the Hat in Suessical the Musical in middle school was a breakout performance, I don't think a theatre background is entirely necessary for a career in voice acting.

How do you manage to avoid burn-out? What do you do to maintain your enthusiasm for narrating?
I keep a supply of emergency chocolate on my desk for when my reserves start to run dry. I try to keep my office a happy place, with an essential oil diffuser throwing out some good smells and a few comfy blankets to wrap myself in when I'm trudging through editing the audio. I take breaks when I start to feel like I'm hitting a wall.
What about this title compelled you to audition as narrator?
After narrating the adventures of Mac and her friends in the two previous novels, Donn's Hill and Donn's Shadow, I knew I had to follow through with them to the end. 
How closely do you prefer to work with authors?
 I love feedback from authors! It's reassuring to know when I'm getting something right and when something needs to be adjusted, otherwise I'm a nervous mess and assume I've ruined the whole thing.
How did you decide how each character should sound in this title? 
 Sometimes the characters' voices are explicitly described in the text and so I do my best to match that. If they're not, I'll try to do a voice that I feel best reflects their personality or style of speaking. 

What types of things are harmful to your voice?
Screaming. My main gig is voice acting for The NoSleep Podcast, a horror anthology show, so this comes up somewhat frequently. When I know I've got to full on death shriek in a story, I'll save that for after everything else has been recorded to avoid rasping through the narration. Then I consume copious amounts of tea.
8.What do you say to those who view listening to audiobooks as "cheating" or as inferior to "real reading"?
 I'd say that's really unfair. I've spoken with blind or visually impaired listeners who are so happy to be able to enjoy stories otherwise unavailable to them. Many folks listen at work or while taking care of other tasks and wouldn't otherwise have the time to sit down and read. Listening to an audiobook still requires reading comprehension and interpretation; it's just a different way of doing it.
What bits of advice would you give to aspiring audiobook narrators?
 Start small. Don't jump into a contract for a multiple book series or an epic saga right away. Make sure you know what you're doing first and take time to experiment. It's also not a bad idea to use a pseudonym for your first few novels. You'll inevitably get better with practice and may regret attaching your professional name to projects that don't match that quality.
Bonus question: Any funny anecdotes from inside the recording studio?
 One of the characters in The Soul Searchers series is a cat, who occasionally has a few bits of meowing or trilling dialogue. Narrating a cat is fun but watching my dogs' reactions to hearing the result is even better. They'd hear it even when I had headphones on and then walk around the house terribly confused, trying to find this phantom cat.

Plugging you into the audio community since 2016.
Sign up as a tour host here.