Author: Caryn Larrinaga
Narrator: Jessica McEvoy
Length: 9 hours 54 minutes
Series: The Soul Searchers Mysteries, Book 1
Released: Aug. 1, 2017
Publisher: Twisted Tree Press
Genre: Supernatural Cozy Mystery

---

"Grief can change us… rewire our brains and shift the way we look at the world…"

After returning home from her father's funeral to find her boyfriend in bed with another woman, Mackenzie Clair is looking for a fresh start. She thinks she'll find it in her favorite childhood vacation spot, but returning to Donn's Hill awakens more than nostalgia. Mac regains a lost psychic ability to talk to the dead, and the poltergeist haunting her apartment is desperate to make her use that gift to find his killer.

Aided by her new roommate – a spirited Tortoiseshell cat named Striker, and the ghost-hunting crew of the nationally televised show Soul Searchers, Mac struggles to learn how to use her powers. But she'd better get a handle on them fast, because someone in town is hiding a deadly secret. If Mac can't somehow divine the truth, Donn's Hill will never be the same.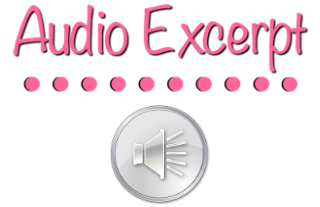 Caryn Larrinaga is a Basque-American mystery and horror writer. She has been a Dragon Award finalist and won multiple awards for her work, including the League of Utah Writers Silver Quill (Donn's Hill, 2017) and the Cat Writers Association Certificate of Excellence (Donn's Legacy, 2020). In 2021, she was named Writer of the Year by the League of Utah Writers.
Watching scary movies through split fingers terrified Caryn as a child, and those nightmares inspire her to write now. Her 90-year-old house has a colorful history, and the creaking walls and narrow hallways send her running (never walking) up the stairs. Exploring her fears through writing makes Caryn feel a little less foolish for wanting a buddy to accompany her into the tool shed.
Caryn lives near Salt Lake City, Utah, with her husband and their clowder of cats.
Caryn is an active member of the Science Fiction and Fantasy Writers of America, the Cat Writers Association, the League of Utah Writers, and the Utah Chapter of the Horror Writers Association.
Between peddling video games and teaching yoga in her home state of Arizona, Jessica McEvoy attempts to conduct a career as a professional voice actress. This, however, is moderately undermined by the fact that she records in a dimly lit closet with her microphone balanced on a stack of old board games (Junior Scrabble and Powerpuff Girls Monopoly form a strong foundation), but she hopes that no one holds that against her.
Though her main work consists of narrating audiobooks, her first dive into the voice world was through the NoSleep podcast after answering a post from the LibriVox forums. Having been raised on horror movies and scary stories, she was beyond excited to be able to work on the show. Many stories, tortured screams, deranged villains, and creepy little girl giggles later, Jessica hopes to work on the podcast for seasons and seasons to come.
Q&A with Author Caryn Larrinaga
How closely did you work with your narrator before and during the recording process? Did you give them any pronunciation tips or special insight into the characters?

The first thing everyone has to learn how to pronounce is usually my name (it's "Kuh-rin" but most people try to say it like "Karen"). 🙂

Jessica is amazing, so it was super easy to work with her on all three of these books. We talked about how certain words should be pronounced, especially the names of Elder Futhark and Ogham runes in

Donn's Legacy

. For the main characters, we talked a little bit about their personalities and how they should sound, but overall I left it up to Jessica to decide how she wanted to bring each character to life. It was the right call – she's a genius at packing a character's spirit into their voices.

Were there any real life inspirations behind your writing?

Spookily, yes! A lot of the ghosts Mac encounters are inspired by the actual experiences of friends and family (like

the poltergeist my mom encountered

). And Striker the cat is pulled straight from real life – she's the immortalization of my sweet tortie cat who was feisty and playful until she passed away at 20.

How do you manage to avoid burn-out? What do you do to maintain your enthusiasm for writing?

There's one piece of advice I've heard again and again but still always need to hear: celebrate everything. Every milestone of the writing process, every email from a reader who loved a story, every opportunity to connect with other writers and new readers. They're all worth marking and savoring. It's a habit I fall out of sometimes, but it seems like right when I need it most, there's a writing conference or a speaker's bureau night with someone like Tim Waggoner where I'm reminded about it.

Are you an audiobook listener? What about the audiobook format appeals to you?

Definitely! My favorite thing about it is that my husband and I can experience the book together. We love listening while we're in the car or to wind down at night. I've gotten him into supernatural romance and

Is there a particular part of this story that you feel is more resonating in the audiobook performance than in the book format?

If you had the power to time travel, would you use it? If yes, when and where would you go?

Oh man, I would want to do so much! I'm assuming I wouldn't be allowed to change anything (I don't want to Homer Simpson myself into a world where it rains donuts… or do I?). So if all I could do was be a spectator at some event, I'd go back and sit in on one of the seances Houdini's wife held after he died because I bet they were deliciously spooky.

How did you celebrate after finishing this novel?

The last couple of weeks of writing a novel are a massive sprint for me. The words come more easily but they also sort of come all at once, and my brain needs a break after. So I like to take a week off from writing, play way too much Civilization 5 while eating chocolate covered orange sticks and pickle flavored Lays, then come back with a fresh mind for editing.

What gets you out of a writing slump? What about a reading slump?

When I'm feeling stuck on my longer projects, I like to switch to writing short stories and get that sweet sweet dopamine hit from finishing something. Try it! It also helps me to finish a big chore I've been putting off, like reorganizing the Closet of Mysteries in my den while I listen to some synthwave. Using my hands and letting my brain roam free can sometimes unlock whatever barrier has me slumping.

I definitely get into reading slumps too. Genre hopping helps me with that. Last spring I got super into reading romances and tore through all the Bridgerton books before switching back to paranormal horror and cozy mysteries, haha.

What bits of advice would you give to aspiring authors?

I'd say to start by focusing on building a good writing habit. Pick an attainable word count (for example, 500 words per day) and work toward hitting that. Then work on hitting it every day for a month. That's been the most important thing for me, and that daily habit is how I get things done.

Do you have any tips for authors going through the process of turning their books into audiobooks?

Don't rush the process of finding the right narrator. Take your time and keep looking for the right fit. That's how you end up getting to work with someone as phenomenal as Jessica.

What's next for you?

My collection of short horror stories,

Dread Softly

, just released last month. One of those stories ("The Bump") will be coming out in audio as part of the

Untold Tales Podcast

, and later as an animated special from

TKMV Studio

. I love this story and the children's voices in it are soooooo creepy. I hope folks will check it out!

Plugging you into the audio community since 2016.
Sign up as a tour host here.