Author: Tracy Sumner
Narrator: Kimberly M. Wetherell
Length: 9 hours 27 minutes
Series: League of Lords, Book 3
Publisher: Tracy Sumner
Released: Jul. 27, 2021
Genre: Historical Romance


Victorian historical romance with a sexy splash of the supernatural.

Leagues and lives apart, Delaney and Sebastian navigate a world they're not destined for together. Can she let down her guard and learn to trust a WICKED Duke?

He's harboring a fiery secret…

The Duke of Ashcroft is determined to keep the League of Lords under wraps. After all, the group's supernatural gifts brought the mystical misfits together and nobody is going to tear them apart. Intelligent and wily, Sebastian knows better than to trust anyone—especially an impulsive and intrusive American woman.

She's looking for answers…

Competitive and confident, Delaney Temple is hellbent on uncovering the truth about the League. She'll stop at nothing to unearth the secrets they're burying. But when Sebastian is in trouble and Delaney comes to his rescue, their contempt turns to a burning desire. Suddenly, with their passion ignited, they can no longer deny their attraction.

A forbidden love..

Ready for the Duke of Ashcroft's story of forbidden love and intrigue? The Duke is Wicked is #3 in the steamy Victorian paranormal romance series Publishers Weekly calls, "A superpowered twist on Victorian romance!"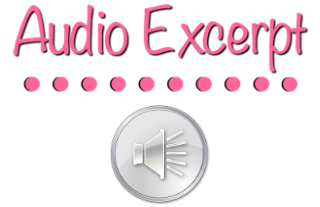 Award-winning author Tracy Sumner's storytelling career began when she picked up a historical romance on a college beach trip, and she fondly blames LaVyrle Spencer for her obsession with the genre. She's a recipient of the National Reader's Choice, and her novels have been translated into Dutch, German, Portuguese and Spanish. She lived in New York, Paris and Taipei before finding her way back to the Lowcountry of South Carolina.
When not writing sizzling love stories about feisty heroines and their temperamental-but-entirely-lovable heroes, Tracy enjoys reading, snowboarding, college football (Go Tigers!), yoga, and travel. She loves to hear from romance readers!

I'm Kimberly, an award-nominated SAG-AFTRA voiceover artist and director in Brooklyn, NY, specializing in audiobooks. When they let me, I do a little commercial VO and animation on the side.
My voice is best described as a bright, warm mezzo, and my range effortlessly spans from plucky tween to snarky Millennial to my own belovedly blasé GenX.
I've narrated for "Big Five" publishers Penguin Random House and Simon & Schuster, and I also direct audiobook productions for Macmillan and Penguin Random House. Additionally, I've narrated for Dreamscape Media, Tantor Audio, Deyan Audio, and OrangeSky Audio (among others), along with several independent authors through ACX and Findaway Voices.
My 30-year career in the Arts has made me a certifiable polymath. I'm a classically-trained actor, an award-winning filmmaker, an accomplished international opera director and producer, a professional pastry chef, an NYC reading series host, and not for nothin', I'm a pretty decent shuffleboard player. Above all, however, I'm a life-long book nerd and I can't believe I've finally figured out how to read books for a living!


Plugging you into the audio community since 2016.
Sign up as a tour host here.