Authors: Daniel Orrett & Rowan J. Coleman
Narrators: Larissa Thompson, Emily Serdahl, Ben Prendergast, Jimmy Lockett, Laura Faye Smith, Lelia Symington, Marta Da Silva, Matthew Kaufman, Stephen Trafford, Tim Parker
Series: The Sojourn, Book 2
Length: 1 hour 50 minutes
Publisher: Spacedock International
Released: Jul. 31, 2021
Genre: Science Fiction

The Avalon Expedition forges on.

Humanity's final hope for salvation has survived the 3,000 light year journey across the intergalactic void, only to find themselves scattered and vulnerable in a forbidding and alien nebula. Privateer Captain Cassandra Farren, despite her misgivings, has accepted the burden of responsibility for the safety of the Avalon Expedition, but protecting the fleet and it's firebrand civilian director, Elizabeth Ancelet, will prove more complicated than she could have possibly expected.

Continuing the award-winning series, Volume Two explores the painful past of the humans who made the journey, and the existential threat of those who already call the mysterious nebula home.

Directed and produced with careful scientific consultation, The Sojourn captures every detail of life aboard ship, from the sounds of the smallest airlock seal to the largest space battle.

Featuring a full cast of veteran voice actors, backed up by high-quality sound effects and an epic original soundtrack, The Sojourn is a unique and striking audio experience.

Starring Larissa Thompson as Captain Cassandra Farren, Emily Serdahl as Director Elizabeth Ancelet, Laura Faye Smith as Tamara Melari, Ben Prendergast as Mathias Croft, Stephen Trafford as Inquisitor Castian Vadric, also featuring Matthew Kaufman as Lieutenant Jasper Ravi, Lelia Symington as Empress Valendra the Sixth, Tim Parker as Lord Cardinal Hastus Arvannis, and Amy Kay as Cindra Tacira. Written by Daniel Orrett and Rowan J. Coleman, sound design by Kennedy Phillips, music by Sam Redfern.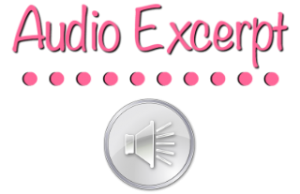 Daniel enrolled in Bangor University, North Wales in their film program, but quickly found that his work on his YouTube channel 'Spacedock' was proving to offer more experience in the entertainment industry than his formal education. His work on the channel quickly drew the attention of popular video game company Slitherine Software, which had been given the license to work on the Battlestar Galactica property.
Recognizing Daniel's knowledge of science fiction and writing acumen, they granted him free reign to contribute to the canon of the Battlestar Galactica world. He was later brought on by SyFy to do similar work for 'The Expanse', which turned into his popular series 'Force Recon'.
In his spare time Daniel enjoys reading and learning from the works of heritage science fiction authors and screenwriters, such as James S.A. Corey, Ronald D. Moore, and D.C. Fontana. He took several courses through The Open University to hone his craft in creative writing and screenwriting, practices his writing abilities with several screenplays and short stories, and frequently analyzes narrative theory in video essays on his channel.

Q&A with Narrator Larissa Thompson, "Captain Cassandra Farren"
When did you know you wanted to be a voice actor?

Ever since I was 16 years old I knew I wanted to be a professional actor, but I had always pictured myself acting in film and television. One of my goals was to become a lead actor in a science fiction television show, similar to Joss Whedon's Firefly, which I ended up achieving – just as an audio drama, not a television show!
How did you wind up voice acting? Was it always your goal or was it something you stumbled into by chance?

It wasn't always a goal, but the first time I listened to Alison Johnson perform David Weber's Honor Harrington audiobooks I decided I had to try voice acting. I started a short fiction podcast in 2017 as a way to practice voice acting and narration, and have been building my career ever since.
What type of training have you undergone?

I believe in the importance of ongoing training but not the burden of student debt, so I decided not to study acting at a university level. Instead I worked directly with several different working acting coaches in smaller classroom environments and in one-on-one sessions to hone my craft. I've studied Meisner acting technique, Patsy Rodenberg's vocal work techniques, a brief journey into clowning and miming, and obviously, voice over microphone technique.
What are your favorite and least favorite parts of voice acting?

My favourite part is really digging into a deep, emotional scene and exploring all the nuances it has to offer. One of the scenes in Volume Two was the acting I'm most proud of to date because of how much pain, fear, and loss there was to explore. As for my least favourite, it would have to be the temperature my recording studio gets to while recording (and the resultant smell from the sweat and stale air. Yuck).
What about this project compelled you to audition?

The author, Daniel, and I had worked together on a different project in the past and he'd been telling me about The Sojourn for a while. When he finally started casting, he asked me to audition. I originally submitted for the character of Elizabeth Ancelet, but he then asked me to read for Cass. She was a much better fit for my voice and energy.
How closely do you work with the other voice actors in the show?

Typically all the voice actors record in isolation from each other, aside from an initial readthrough we all do before recording starts. At first that was hard, but now that I've heard and internalized how their voices sound and how they typically deliver their lines, it's easier to imagine how they'd sound in each new scene I record. However, there was one exception to this "record in isolation" practice, which was the recording of Episode Four (the first episode in Volume Two). For that, Emily Serdahl (who plays Elizabeth Ancelet) and I were recording over a voice call so we could react off each other. It was a fantastic experience, though it would be a logistical nightmare for scenes with more cast members who are scattered all over the world.
What types of things are harmful to your voice?

The same kind of things that are harmful to every voice, really. Excessive shouting, alcohol, dehydration, poor diet, etc. Vocal chords are just like any other muscle in your body, you have to keep them in peak condition to perform at a professional level. I drink massive amounts of water every day, only eat dairy and drink alcohol after my recording work is done for the day (dairy creates more mucus and therefore more mouth noise), and exercise frequently.
How do you connect with your character?

I have a soft spot in my heart for Cass. I admire her devotion to her crew and her level-headedness in the face of battle. But more than that, I connect deeply to the trauma she's living under – not because I've experienced it myself, but because I understand how it shapes the woman she's become and what she thinks she needs to do to heal from it. Ultimately, hers is a journey of healing, and that journey is something deeply personal to me.
What bits of advice would you give to aspiring voice actors?

Get coaching. Practice. All that good stuff. But the single biggest piece of advice is to treat voice acting like a career, because it is. It takes a long time to break into the industry and only those with the thickest skin and reasonable expectations find success. It doesn't matter how good your microphone is or how much you've spent on education, if you can't accept and learn from rejection or believe you'll make it big after only two months, then you'll get nowhere.
What's next for you?

More Sojourn! After I was cast as Cassandra and recorded the first episode of the show, I was asked to come on board as an associate producer and creative consultant. I'm heavily involved in the behind-the-scenes of the show, though it's not my primary job. Most of my acting work these days is audiobook work – I've got a few books lined up right now that I'm looking forward to recording.


Plugging you into the audio community since 2016.
Sign up as a tour host here.