Author: Michael MacBride
Narrators: Jonathan Beville; Deanna Anthony; Anna Caputo
Length: 6 hours 23 minutes
Publisher: Michael MacBride
Released: July 2021
Genre: Science Fiction


On Earth, Grover Baines (a NASA scientist) is murdered in 1979 when he stumbles upon a secret third Voyager flight. Unlike the two other probes, Voyager 3 was a small manned craft loaded with reproductive material in hopes of finding a suitable planet for habitation on Alpha Centauri. The scientist's family continues to unravel clues about what happened, and whether there's any truth to the papers they discover. Years later, in 2001, a fourth Voyager is sent on the same mission. Though technology has advanced dramatically in the 24 years since the first three Voyagers were launched, this mission manages to remain secret amid the attacks on the Twin Towers. When contact is lost with Voyager 4, plans are put into motion for a 5th Voyager to retrieve its lost siblings. As NASA struggles to reconcile the past, the crews on each ship wrestle with the boredom of space and limitations of the technology available to them, and the Baines family attempts to find peace with the past.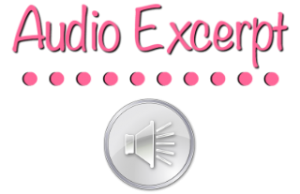 Originally from Michigan, Michael MacBride now calls Minnesota home. He has delivered newspapers, worked for UPS, delivered pizzas, done collections at a bank, was a roadie for a country band, was a grant-writer and funder-researcher for non-profits, taught English, Literature, and Humanities courses at universities and colleges in Minnesota, New Hampshire, Ohio, and Illinois, and held a few other jobs in between. Regardless of his "regular job", he's always been a reader and a writer.

Jonathan Beville is audiobook narrator voicing globe-spanning suspense and thriller titles, science fiction, and business audiobooks. A classically trained actor, Jonathan has also enjoyed a long career in international business and has lived in both Europe and the Middle East. Jonathan also works in corporate and commercial voiceover, where he has leant his voice to a variety of clients including Phillips Healthcare, The Consumer Financial Protection Board, The American Bureau of Shipping, and many others.
Jonathan is an avid SCUBA diver, and the father of two daughters. He and his family reside in Maryland.

Anna fell in love with books at an early age and has spent most of her adult life indulging in the spoken word. She was raised in Wisconsin and currently resides in California. You can hear her voice narrating audiobooks in many genres, including Young Adult, Cozy Mysteries and Literary Fiction. She received her Master's Degree in Marriage and Family Therapy from Touro University and has trained in voice acting with many renowned instructors including Joel Froomkin, Carol Monda, and Christina Rooney.
Q&A with Author Michael MacBride
How closely did you work with your narrator before and during the recording process? Did you give them any pronunciation tips or special insight into the characters?

Jonathan was really the driving force behind the audiobook. He wore a bunch of hats, producer, editor, and voice actor. He also helped bring the additional cast members (Anna and Deanna) on board, and dreamed up the idea for the new cover work. He was very transparent in the process, shared files as they were done, I listened and honestly didn't give many notes back. My perspective with hiring people has always been to do the legwork up front, figure out who the best person is for the job, and then to let them do the job you hired them for. Yes, the book is supposed to be my baby or whatever, but Jonathan's the audiobook expert… feels kind of silly to micromanage his work and tell him how to do the job I hired him for. I don't really remember him asking for pronunciation help or anything like that, but there was a form he sent me early on that helped paint a picture for the "vision" I had for the book. It was like one part outline/book summary, so he could see the big picture, and another part "if this was a movie, who would you cast." There was back and forth, but for the most part, I trusted his choices and let him do his thing. In a lot of ways, my choices were informed by listening to other people talk about how they dealt with film adaptions of their books. They're separate things. It's an obvious point, but one that is probably worth saying: a book is not a film. Even a TV series is not a book. Try as they might, as faithful as they try, it will never be the same thing. I think it's healthy for the writer to step back and let someone else interpret the work and see what they come up with. For instance, Jonathan came up with the idea of the scenes setting in space sounding colder than the ones on Earth. Not something I would have come up with, but something I love. It's subtle, but it's those little touches that make a huge difference.
Were there any real life inspirations behind your writing?

With sci-fi, or speculative fiction, I think it's particularly important to draw from reality as much as possible. The more real most things feel, the more forgiving the reader is about the things that seem more fantastic. So, yes, I definitely drew on many real life inspirations. Most of the characters have elements of me or people I know in them. I remember being in middle school when the teachers rolled the TVs into the lunch room so we could watch the Challenger flight, and then all watched in shock and surprise when it exploded. Also, for a number of years, I was an academic who wrote papers exploring topics and looked for publishers and fought to find audiences for those. Most of the things (books, video games, music, films, etc) that found their way onto Voyager 3 and 4 were things that I loved and would have cared about at that time of my life.
How do you manage to avoid burn-out? What do you do to maintain your enthusiasm for writing?

I share what I'm working on with people. I read sections to them and run ideas by them. As much as writing can be a solitary activity, I love collaboration. Often my wife and friends are great resources for poking holes in ideas I have, which challenges me to come up with a better solution or story. I'm also a bit OCD about unfinished things, so I have to admit I'm driven by that, too. I hate when I open my inbox and see unread messages. The same goes for unfinished manuscripts and projects. Sometimes it takes me years to get around to finishing them, maybe because the ideas don't gel together or another story feels more interesting at the time, or in the case of this one project I've been working on since 2009, publishing obstacles get in my way, but I always come around back to them. That's not to say that I've published everything I've written or ever started, but I keep those ideas working on the backburner and sometimes they find ways into other projects in unexpected ways.
Are you an audiobook listener? What about the audiobook format appeals to you?

Absolutely. I'm a huge audiobook fan. I love the ability to multitask while listening. As much as I like music, I'd rather learn something or spend time in a book, and so for me, the ability to listen to a book while I mow the lawn, or do some other repetitious task is awesome. But, also as someone who used to teach literature, I found audiobooks forced me to read books in an entirely different way. When I read, I have to admit I often skim/skip description and sections that bore me. I could do the same with an audiobook, but it's often harder to find my place again if I just skip ahead using the skip functions, and so I don't. Listening to the book forces me to "read" sections I might have skipped. It also forces me to understand the text in a different way. Plus, I'm fascinated with the idea of adaptation and love seeing what creative people do with converting a written book into an audio one. I find a lot of them miss opportunities to really take advantage of the format, but others embrace it and use music and atmospheric elements that make it much more immersive.
If this title were being made into a TV series or movie, who would you cast to play the primary roles?

This was a question that Jonathan asked me before we got started, and I loved that he did. A lot of the characters didn't have speaking parts, so I didn't bother casting them. But the ones that did, this is what the cast would look like:

Earth-based characters:

Troy Baines—[Dream casting would be Tom Hanks.]

Yasmin Torres (reporter)–[Dream casting would be Gina Rodriguez.]

Jackie King (co-author with Troy Baines)–[Dream casting would be Viola Davis.]

Voyager 3 (1977) crew:

Hugh Sullivan—[Dream casting would be Neil Armstrong.]

Arnold Paul–[Dream casting would be Aldis Hodge.]

Amelia Gardner—[Dream casting would be Allison Williams.]

Opal Watts –[Dream casting would be Regina Hall.]

Kirk—-[Dream casting would be Theo James.]

Voyager 4 (2001) crew:

Isiah Heller–[Dream casting would be Patrick S. Fischler.]

Voyager 5 (2077) crew:

Eloise Fisher–[Dream casting would be Kim Hee Sun.]

Yong Lipscomb–[Dream casting would be So Ji-seob.]
What do you say to those who view listening to audiobooks as "cheating" or as inferior to "real reading"?

I kind already answered this, but I'd say this is another crack at the apple. I suspect I'm not the only person who sometimes skips/skims, and hearing the audiobook is just an entirely different experience. Yes, it's the same story, but the tone and inflection is more direct because someone is doing that work for you by the choices the voice actors make. Plus, regardless of how close you read something, you're going to pick up something new by hearing it.
What gets you out of a writing slump? What about a reading slump?

I've been very fortunate to not really suffer from writer's block, or slumps or whatever. I think in great part because I've never had the luxury of being a full-time writer. I've always had another job to get in the way of my writing, so when I have an opportunity to write, I take full advantage of that time. In the meanwhile, while I'm doing my regular job and spending time with my wife and children, I send myself emails with ideas or snippets to work with. So when those rare moments happen, I can jump on them and expand on the ideas. It's a system that works for me. I know others, like Stephen King, write every day. But until I sell as many copies as someone who can afford to be an author as their primary source of employment, I'll keep chugging along in my own little way.
In your opinion, what are the pros and cons of writing a stand-alone novel vs. writing a series?

Series novels, at least as a self-published author, are where the money is. If you can pique someone's interest in one novel and you have a few others connected to that, you're more likely to sell the others as well. It's easy to be able to return to that person and say, "hey, remember that thing you read and liked? I have a new one of those." But if you write stand-alone novels, it's a new hard sell each time. They might buy the book because the like the author, or assume it will be like the other book they've read, but that's a harder sell than giving them more of the same. I do have a midgrade series, which I write with a friend of mine. Our process is that I typically do the first draft and she edits and makes whatever revisions improve the book. We bounce it back and forth a couple times, and have a finished book. Right now, we're working on book 3 of that series and have plans for many others. I'll be honest, those little books have far-out sold my other books. Maybe they're better books, who knows? But I will tell you that when someone decides to buy a book, they typically buy the whole series. When they look at my stand-alone books, they buy one or the other, and sometimes come back later. It's hard though, because I get bored and hate writing the same characters. So while the money might be in one place, my heart and mind aren't.
What bits of advice would you give to aspiring authors?

Just do it. Sounds cheesy to say, but that Nike slogan is very effective. I like the advice of Kevin Smith (Clerks/Mallrats/Chasing Amy/Tusk/etc), which is your voice and perspective are the things that will make anything you write unique. Even if it's derivative from the things you love, it will be unique because it will be your take on those things. The only way forward is to keep trying. Read lots of book, across all genres but definitely read your competition. Know what's out there, but don't obsess about trying to keep up with the current trend or what might sell, instead focus on writing what you want to read. And write. The only way to get better at it is to keep doing it.
What's next for you?

I made the rookie mistake of trying to record the audiobook for my first book, Bidding Wars, myself. I had an audio-recorder and decent microphone from a podcast I was going to make with friends that never "went", and figured, I can do this. The editing took twice as long as the recording, and I learned that reading-Michael hates author-Michael. By that I mean, sometimes I write things that sound cool in my head, but when it came time to actually say them, I was like "who the hell is this guy?" Anyway, the version I recorded is fine. But I've listened to a lot of audiobooks (100s), and I know it's nowhere near to what I expect when I really enjoy an audiobook. And after hearing what Jonathan, Deanna, and Anna did with Voyager, I'm looking forward to getting a better version out there of Bidding Wars for people to enjoy. Otherwise, I'm always writing. There will be a "bookclub fiction" novel coming out Fall 2021 (hopefully close to my birthday, September 13), which is based on a fictionalized version of my hometown. The main character, Esther Fuhrman, is a gossip who runs around spreading stories in the 1980s. Excited for that to hit the virtual shelves everywhere, because it's very different from Voyager and Bidding Wars. And there's a novel set in the 90s that deals with a one-hit wonder, Simon and Garfunkel-loving ska-band that will probably see the light of day in 2022 or 2023. So, always things simmering on the backburner.


Plugging you into the audio community since 2016.
Sign up as a tour host here.