Author: D.A. Galloway
Narrator: Michael Bauer
Length: 16 hours 59 minutes
Series: Frontier Time Traveler Series, Book 1
Publisher: D.A. Galloway
Released: Aug. 16, 2021
Genre: Historical Fiction; Time Travel


Does time heal all wounds? Or do some last forever?

Pennsylvania, 1971: Graham Davidson is a young man with survivor's guilt after the death of three siblings.

Estranged from his father and seeking a direction in his life, Graham learns about vision quests from a Crow Indian. He secures seasonal employment in Yellowstone National Park and embarks on a spiritual journey.

Wyoming Territory, 1871: Under a full moon at a sacred thermal area, Graham finds himself in Yellowstone a century earlier – one year before it was established as a national park. He joins the Hayden Expedition, which was commissioned to explore the region.

Although a military escort provides protection for the explorers, the cavalry's notorious lieutenant threatens Graham. His perilous journey through the future park is marred by a horrific tragedy in a geyser basin, a grizzly bear attack, and an encounter with hostile Blackfeet Indians.

Graham falls in love with Makawee, a beautiful Crow woman who serves as a guide. As the expedition nears its conclusion, Graham is faced with an agonizing decision.

Does he stay in the previous century with the woman he loves or travel back to the future?

If you like the historical time travel adventure of Outlander or enjoyed the movie Dances with Wolves, then you'll love Burning Ground!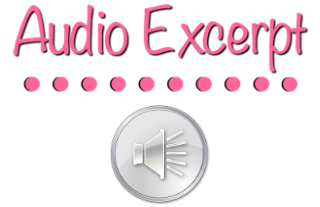 I grew up in rural Pennsylvania near Gettysburg. After a long career in the paper industry and writing a bestselling nonfiction book, Safety WALK Safety TALK, I decided to follow a once-dormant dream of writing a novel. I enjoy reading about adventurers and explorers, traveling internationally, riding a recumbent tandem bike, and spending time with my grandsons.
Burning Ground was inspired by two memorable summers of my youth.
As a teenager, I worked on a fruit farm in Pennsylvania. It is here I met Redfield, a Crow Indian who lived a simple life but had a profound effect on the way I saw the world and people around me.
As a young man, I spent a summer in Yellowstone National Park in the late 1970's giving guided tours on Yellowstone Lake. When I was not working, my days were spent exploring all corners of that magnificent land, often in the back-country. My love for our nation's first national park is rooted in that wonderful experience.
I am currently working on the sequel to Burning Ground, titled Fatal Ground.

I am a professionally trained actor with a BFA in drama from NYU Tisch school of the arts, and an MFA in acting from UCLA. While in grad school I studied voice narration with Scott Brick and Pat Fraley, and I love to bring new works of literature to life. When I'm not reading I enjoy surfing, fencing and coaching kids soccer on the weekends. Dialects I am comfortable portraying include English, Cockney, Scottish, German, Russian, Irish.
Bison, Bears, Moose
Three unpredictable animals in Yellowstone!
By D.A. Galloway, author of Burning Ground
Most people realize wild animals in a protected area like a national park should be left alone. We should admire and photograph them from a distance. However, every year we read about tourists who disregard this advice.
These people walk dangerously close to a bear or bison with their cell phone or fancy 35mm camera to take a picture (or a selfie!). They behave like these animals are on display in a zoo enclosure. Fortunately, most of these ignorant people are not injured. But this isn't always true!
BISON are unpredictable!
What do you think happened? Follow the link below to see the story behind the photo:
BEARS are unpredictable!
I was a scenicruise operator in Yellowstone National Park in 1977. We gave one-hour tours of Yellowstone Lake, circling around Stevenson Island while providing commentary on the history, geothermal features, and wildlife in the park. Below are photos of the wooden Lake Queen, which was decommissioned in the early 1990's and replaced with a modern vessel.
One of the stories I told as part of my tour commentary is included in my novel Burning Ground. This excerpt from Chapter 9 is reprinted below.
As Frank Island came into view, Graham picked up the microphone and noted it was home to three dozen pairs of nesting ospreys. He sensed the passengers were worried about the approaching storm, so he decided to share his bear joke. Another scenicruise operator told this humorous story a month earlier, and Graham had adopted it as part of his commentary.
"Has anyone seen a bear while they have been in the park?" he asked, looking into the mirror. In his experience, few people could report a bear sighting. None of the passengers on this afternoon's tour had seen a bear.
"A friend who drives a tour bus shared a story about a harrowing experience involving a bear and one of his passengers. This is what he told me.
"I was driving a bus through the Hayden Valley late one afternoon when I saw a large black bear about one hundred yards from the Grand Loop Road. I pulled onto the side of the road because I knew everyone would want to take a photo. Everyone moved to the same side of the bus, and I could hear the clicks and whirs of cameras.
"A lady sitting directly behind me asked if I would open the doors and let her step off the bus. She complained she couldn't get a clear photo of the bear through the windows. Leaving the bus to take photos of animals is against our company policy. But she pleaded with me until I finally relented and opened the bus door. I instructed her to stay close to the bus with her camera.
"Well, wouldn't you know it? As soon as she stepped off the bus, she proceeded to walk toward the bear until she was only twenty yards from the large animal. She took several close-up photos. Then she turned and started walking back to the bus. And the bear started following her!
"Everyone shouted from the bus windows telling the woman to look behind. After seeing the bear, she panicked and started running. The bear started running after her. Seeing all this, I made an exceedingly difficult decision. I closed the bus doors.
"Immediately the woman's husband yelled and ordered me to open the doors. But I refused. The woman kept getting closer to the bus with the bear on her heels. Her husband begged me to let his wife on the bus. But again, I refused.
"When he frantically asked why I wouldn't open the doors, I looked directly at him and said, 'Look, there is no way I'm going to let a woman on my bus with a bear behind!' "
MOOSE are unpredictable!
(A wild animal doesn't need sharp horns or claws to be dangerous).
Park employees stationed at Bridge Bay Marina in the late 1970's were housed in old barracks situated behind the Lake Hotel. The laundry facility was a separate building several hundred yards away, accessible via a foot path.
One evening at dusk I was walking back to my room, carrying a bag over my shoulder that contained my freshly cleaned laundry. As I rounded a bend on the trail, I heard a loud "snort!"
I squinted in the fading daylight and could make out the silhouettes of a cow moose and her calf less than one hundred feet away. I froze.
The mother moose bugled and pawed the ground. As I nervously looked around for an escape route, she suddenly charged. I tossed the laundry bag aside and sprinted toward a lone pine tree with scraggly limbs protruding from the trunk. Somehow, I managed to scramble up the tree by grabbing the branches—although I don't remember how I was able to do this so quickly.
When I looked down from my precarious perch ten feet above the ground, the moose was looking up at me, breathing heavily through her nostrils in the early evening air. After a few minutes, she slowly sauntered off with her calf. I waited for twenty minutes to be sure she had departed before climbing down from the tree and gathering my scattered underwear and socks from the sagebrush.
What's the lesson? It was my fault the moose charged. I wasn't completely aware of my surroundings. As a consequence, I became a threat to her calf, whom she defended—as any mother would do with her young!


Plugging you into the audio community since 2016.
Sign up as a tour host here.