~~~
Date Published: 09-21-2021
~~~
Dare to defy the Gods?
The Gods demand absolutes, absolute devotion to a prophecy Seanait wishes wasn't real. Ever since her riastrad awoke she has trained for her seventeenth birthday and the beginning of her destiny. With only a few months left, she is ready to return home to Ulster but when Romans invade Caledonia she can't leave the land defenseless. Taking up arms next to her best friend Eion she is ready to defy the Gods and save lives. A chance encounter with the seventh fae prince of Amanthia, Cillian, awakens a dream that could change everything.
Cillian has spent nearly a year running from the trials for the crown of Amanthia. He wants nothing to do with the faelands who see him as a monster because of his Primal magic. He's determined to never return but when Gods meddle in the fates of fae and humans alike everything will not go to plan. In order to survive the war with the Romans and their own destinies, Seanait and Cillian must depend on the one thing pulling them closer, their uncertain hearts.
This is YA historical fantasy series based on the Irish myth of Cu Chulainn.
~~~
EXCERPT
"Walk with me," I said. He looked up at me and followed me to the edge of camp. I looked out into the dark foliage and stepped into it. Cillian's hand snatched my wrist.
"Where are you leading me?" he asked, a slight tremor in his voice.
I leaned back towards him and gently pulled my hand free. "Come and find out," I taunted, walking into the darkness. For a moment I heard nothing, but his steps soon continued behind me, crunching on dry leaves. I pushed aside branches and ducked under others, looking for a small opening where I could no longer hear the sounds of camp. Moonlight glistened through the trees, the color matching Cillian's hair, as we walked. He was steady beside me like a hound on my heels, in silent comradery. The trees revealed a small opening and I walked into it before turning to face Cillian.
"I want answers," I said, folding my arms over my chest. The wind blew his orange blossom scent towards me and I fought against the urge to step closer to him. This was the exact reason I knew something was wrong. There was no reason for me to step closer. If he was manipulating me, then I needed enough room to strike first. I would not be used.
"Answers?" he asked, his head cocking to the side.
"I have a riastrad." His eyes opened wide. "When Eion said I was Godsblessed, that's what I was gifted. Only Eion and few other things have ever been able to pull me from the grips of its power. So why could you?"
His eyes widened further before he looked away. "I do not know."
"Lies," I growled, stepping closer. He remained silent and it aggravated me. The heat of my anger sparked my riastrad and I shoved him back into a tree trunk. "What magic did you use?"
"Seanait, please, these are not questions either of us want answers to," he said, looking back at me. His dark eyes begged me to stop.
"Why, Cillian?" I stepped closer and he bolted away, taking a deep breath. He opened his mouth to say something as the wind blew past me towards him. His mouth shut and he gritted his teeth stepping further away from me.
I stepped closer. "Cillian?"
"Stay there before I do something, we both regret," he snapped.
He was avoiding something. He knew something and was refusing to tell me.
I stormed closer to him, stopping mere inches away. "Tell me the truth," I growled. His eyes glimmered purple with magic and he snatched my arm. His grip tightened as his jaw tensed. With little effort, he swung my back into the nearby tree trunk, pinning me against it. His body kept me from escaping. Not that I was worried. With my riastrad, he posed no danger—and even without it, a part of me knew he did not want to hurt me. He didn't feel dangerous.
My heart strummed loudly in my chest and my breaths grew shallow under his gaze. What was happening to me?
"The truth can get us both killed," he murmured. I grew very aware of how close he was to me. His body hovered above mine. His hot breath caught in the crook of my neck sending a shiver down my back. "Stop pushing." He looked into my eyes. Fear clouded his and I felt it too. We were both being held underwater by this strange feeling, struggling to breathe.
"Cillian." My hand rose to his cheek and touched his chilled skin. He closed his eyes tight, his grip on my arm tightening. We stood frozen in place as my heart raced. The heat of my anger was cooled by him. His hold relaxed as he leaned into my hand.
"Seanait." He opened his eyes, leaning closer to me. His hand moved to the back of my neck pulling my face closer. Whatever he fought against moments before, he gave into. I searched his eyes for a reason. I wasn't sure if I wanted to heed his warning or continue towards my answers. Answers I could only understand if I gave into the scent of orange blossom that clouded my judgement.
My lips hovered above his. There was no going back after this. If it was a spell, I could seal it. I had kissed others before, but nothing came close to the anticipation rippling through me at that moment. My body felt hot as if it boiled from the inside. I knew my answers laid on his lips and I was so tired of fighting everything in my life but Eion. Did I not deserve the relief of a tender touch? Even if it was all a trick, for a few moments I could forget the world and the Gods. For a few moments, I could be a foolish girl in the woods kissing a fae prince.
I leaned in closer, closing my eyes.
~~~
About the Author
I am a new author who started my self-publishing journey this year in 2021. Curse of the Gods will be my fourth book this year but not my last. I live in the Philadelphia area with a house full of crazy cats you can see on my Instagram or website. I'm a long-time reader and fantasy fan. Anything with strong female protagonists pulls me in.
Contact Links
TikTok: Tiktok @r.l.mcintyre
~~~
Purchase Link
Release Day Sale Price $0.99
~~~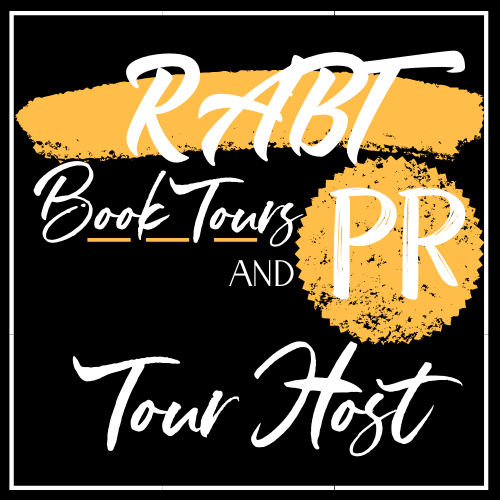 ~~~