Author: Michael Drury
Narrator: Blair Seibert
Length: 2 hours and 31 minutes
Publisher: Blair Seibert
Released: June 17, 2021
Genre: Non-Fiction; Relationships


The Adversaries Secrets to an Enduring Romance Raises Eternal Questions

"How can your marriage become as poignant and intimate as an abiding love affair?"

The mortal enemy of marriage – an elusive mistress that tantalizes a husband's sense of adventure and usurps a wife's vocation – might be the last place you want to look for advice. But, there's nothing like studying your opponent's battle plan when faced with formidable foes.

This tender guidance, eloquently shared by a woman who cultivated a 30-year relationship with her paramour, shares specific ways to invigorate your marriage and deepen your emotional connections. Ms. Drury also shines a spotlight on areas that drain the vitality from any union. Most importantly, her advice to couples cultivates a healthy mindset to develop and deepen the marital bond.

"Love is an adventure," she writes. And that thrilling undertaking starts with some Advice to a Young Wife from an Old Mistress.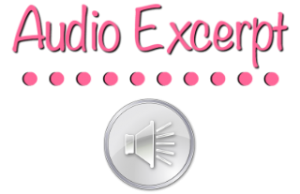 Michael Drury is by her own account a funny sort of woman, not only in sharing her name with men, but-perhaps owing to that-in her long-ago conclusion that men are not the enemy.
Ms. Drury grew up north of San Francisco with redwood trees, vineyards, and the Pacific Ocean as neighbors. She now lives in Rhode Island, writing books and poetry to the roll of the nearby Atlantic.
After graduation from Stanford, she lived in New York, working at Life and Harpers' and writing for many other leading magazines. She has published 300 articles, stories, profiles, essays and poems.
Portions of this book first appeared in the February 1965 edition of Glamour magazine.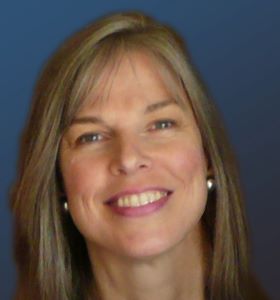 As a passionate fan of non-fiction books and memoirs, narrator Blair Seibert also binges on thrilling "real-life" fiction, like those filled with medical suspense. The honey-toned voice professional enjoys stories that provide insight into the human condition while promoting understanding and empathy.
Blair frequently confides, "I love to learn. I love to talk. I love storytelling." Hence her reason for leaving a lucrative career as an educator and commercial architect. Those experiences and others have seasoned Blair's voice, lending it a soothing tone of reassurance and poignant recall.
Stepping into the audiobook arena in 2017 allowed Blair to begin an exciting secondary vocation as a narrator. Built on early work as a voiceover actor and model, she has developed an exciting list of clients through production houses, indie authors, and publishers like Penguin Random House.
As an independent producer, Blair recently acquired the audiobook rights to a non-fiction memoir that impacted her life in the mid-1990s. Of "Advice to a Young Wife from an Old Mistress," she says, "it has never left my mind. I want the world to hear it and be changed."
And those sentiments exemplify Blair as a person and business owner. "I want to be the change I need to see in the world. So, I believe the first step is reading, and the second is listening."
Whether at work or play, Ms. Seibert embraces life as a friend – an attitude that extends to her business partners as they join forces to change the world one collaborative effort at a time.


Plugging you into the audio community since 2016.
Sign up as a tour host here.