Author: Novo Dé
Narrator: Philip Church
Length: 8 hours 38 minutes
Publisher: Novo De Productions, LLC
Released: Feb. 27, 2021
Genre: Psychological Thriller


Tybalt Nielson is lost – lost in his own mind.

But how did he end up here? In this cold white room? God, he hates this room.

He's a prisoner now.

A prisoner to court-ordered psychiatric care under the supervision of Dr. Christopher Cohen, a man who constantly questions.

His only escape from this world is by trying to start a normal life again at home with his wife Juliet.

She, however, isn't one to talk much anymore.

Thankfully, he still has Charlie, his very own artificial intelligence and perhaps his only remaining friend, one of the few things in Tybalt's life that still brings him any joy.

But how did it come to this?

It was all because of that one moment. The moment that changed his life forever. It haunts him every day now, tortures him, a darkness in his very soul.

Luckily, he's finally ready for change.

He's ready to find closure to it all – freedom – but to do so, Tybalt must face a lot of truths and the one thing he's denied for far too long: the reality of his past.

He just has to talk about it first.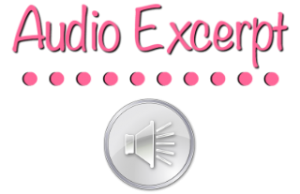 Novo Dé is an ambivert of sorts.
There are sometimes that he wants to be among people, but most of the time, he finds peace in being alone. It's the only place where he can truly create.
He dabbles in a variety of works, but only shows the world when he feels them worthy. If something isn't ready, it's locked away in his vault never to see the light of day.
Public anonymity is an important attribute to his being and craft, first and foremost to push his work into the spotlight, as he believes his art, and the ideas behind the art, is everything, while the man behind it all…is nothing.


Plugging you into the audio community since 2016.
Sign up as a tour host here.