Author: Suzanne Jenkins
Narrator: Marnye Young
Length: 8 hours 37 minutes
Series: Pam of Babylon, Book 1
Publisher: Audio Sorceress
Released: Jun. 28, 2021
Genre: Contemporary Romance; Women's Fiction


When Jack has a heart attack on the train from Manhattan, his wife and two lovers discover secrets and lies, and each other.

For Long Islander Pam Smith, happily preparing for the return of her husband every Friday night is a way of life, until she receives a dreaded telephone call that will change everything, forever. Three very different women – a wife and two mistresses – gather at the deathbed of Jack Smith, the man that connects them all. As they grapple with their loss, they come to know one another, realizing that the man they all loved was not what he seemed to be. Can they discover the whole truth about Jack and make peace with it, or is their trust in him already too deeply shattered?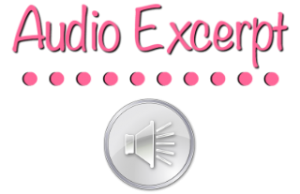 USA Today Bestselling, award winning author Suzanne Jenkins writes page-turning contemporary romance, mystery, and women's fiction with passionately gripping characters that stay with readers long after they turn the last page. Girls in the City Series, The Saints of San Diego, Bittersweets Romance Series, Cypress Cove Romances and The Detroit Detective Stories are a reflection of American fantasy with historical reality. Her Pam of Babylon series with twenty-three books consistently rank in the Top 100 Best Sellers in American Drama with over 500,000 downloads.


Plugging you into the audio community since 2016.
Sign up as a tour host here.