Author: Margie Miklas
Narrator: Blair Seibert
Length: 7 hours 16 minutes
Publisher: Margie Miklas
Released: Apr. 28, 2021
Genre: Medical Thriller


What happens when a top surgeon begins to crack under the strain of his personal life and patients start to die? A sudden spike in patient deaths drives an impassioned ICU nurse to launch a clandestine investigation, targeting a powerful cardiac surgeon whose corrupt connections could destroy her career.

Allison Jamison, an experienced intensive care nurse, becomes suspicious when a recent wave of major surgical complications results in unnecessary patient deaths. She enlists the professional expertise of her friend, Detective Mark Derning, whose interests include more than an investigative role. When her probe targets Dr. Gary Tamarino, the powerful, narcissistic chief of cardiothoracic surgery at San Francisco Bay Hospital, she encounters a staggering level of deceit and revenge while delving deep into his far-reaching web of corruption.

Abuse of power, manipulation, callousness, and desperation drive the dark side of a man who also saves lives on a daily basis. Will he destroy her career before she can do anything to stop him?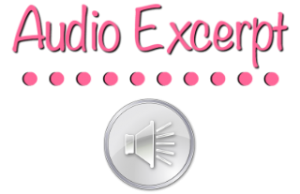 An award-winning author, Margie Miklas writes medical thrillers and travel memoirs about Italy. Creator and owner of the travel blog, Margie in Italy, and a contributing writer for an Italian-American newspaper, she is a member of the Florida Writers Association and makes her home in Florida.
In her medical thrillers, Margie's years of experience as a critical care nurse provide the foundation for the realistic storylines inside a hospital. Her characteristic conversational, storytelling approach in her travel memoirs makes readers feel as if they are traveling beside her.
Margie has won numerous awards, including two from the Florida Writers Association, Readers Favorite, and Book Excellence awards. A Cure for Deceit won the Silver Award in the thriller genre in the 2020 Royal Palm Literary Competition from the Florida Writers Association, along with the Bronze Award in the 2020 Reader's Favorite Competition in the thriller category.

Blair is a full-time voice actor living in Los Angeles, CA with 20+ previous years' experience as a green building architect. That experience draws her to books that offer the listener new knowledge about things of interest to her: relationships, women's issues, medicine, psychology, and environmental issues, while also being entertained.
Blair recently completed a ten-hour non-fiction book for Penguin Random House called "New Women In The Old West". Genres she narrates are: romance, Rom-Com, cozy mystery and non-fiction.
When Blair is not narrating, she's gardening, cooking, recycling, biking or quilting (the skill she learned during the COVID shutdown). She's passionate about books and is typically listening to one fiction and one non-fiction at a time while also reading a non-fiction book.

4/5 Stars
Critical care nurse Allison Jamison is concerned with the recent increase of return-to-surgery and/or deaths of cardiac patients. Concern turns to suspicion when she learns the patients all have the same doctor, Gary Tamarino, the powerful chief of cardiothoracic surgery. He's also arrogant and has a God complex.
After sharing thoughts with coworkers, Allison contacts Critical Cover Up, a medical malpractice investigative agency she just happens to own. She also reaches out again to Florida-based police detective, Mark Derning, who agrees to come to San Francisco to look into the case. Allison soon becomes aware Mark is interested in pursuing more than just the case. However, before the investigation—or the romance—makes any headway, tragedy strikes, leaving Allison a patient of the very man she's investigating.
Medical malpractice is only the tip of the iceberg and part of Tamarino's sins. Determined to hold on to his job and status, he sets his sights on Allison when he learns she is behind the investigation.
Well-written with smooth, well-paced narration, A Cure for Deceit is a winner. While for me, it doesn't quite reach the level of "thriller," it's solid suspense with an interesting cast of well-developed characters that will delight readers of mystery, suspense, and even women's fiction.
Enjoy!
I volunteered to review this audiobook as part of my participation in a blog tour with Audiobookworm Promotions. The tour is being sponsored by Margie Miklas. The gifting of this audiobook did not affect my opinion of it.


Plugging you into the audio community since 2016.
Sign up as a tour host here.