Author: Christina Thompson
Narrator: Gary Bennett
Length: 5 hours 8 minutes
Publisher: Christina Thompson
Released: May 28, 2021
Genre: Historical Fiction


"One hundred and twenty Marines wounded. Eighteen dead. All for one lousy hill".

Corpsman Orrin Connor's faithful letters with a touching twist shield his parents from the horrors of war. His buddy Rawley Armstrong's poignant letters give his sister the harrowing truths. Throughout their dangerous assignments during the Korean War, they debate the consequences of their choices. Orrin gains comfort in downplaying his experiences while Rawley feels a healing purge. As they get to know the Marines in their charge, the corpsmen gather a variety of opinions. Although Orrin and Rawley disagree, their friendship remains true until the bitter end.

"It all happened within minutes. For some, it would last a lifetime".

Based on her father's letters to his parents throughout the Forgotten War, author Christina Thompson has produced this work of historical fiction to pay tribute to Navy corpsmen by remembering their service to their brothers and their country. Imagining her father had guarded his parents from the carnage of war, Christina elaborates on what could have happened while staying true to the dates and experiences her father shared in his actual letters.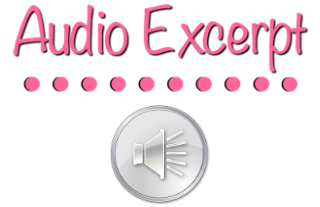 Christina Thompson has a Bachelor of Science Degree in Biology from Nazareth College in Kalamazoo, Michigan. She is a certified massage therapist from the Health Enrichment Center's School of Therapeutic Massage in Lapeer, Michigan. She also has a Diploma in Traditional Chinese Acupuncture from the Midwest College of Oriental Medicine in Racine, Wisconsin.
Her background in biology gave her a love of science and an insight into the physical realm of the body. Her holistic understanding of Traditional Chinese medicine taught her that the mind and spirit affect the body in powerful ways.
As a former holistic practitioner with over 20 years of knowledge, experience, and service, Christina now enjoys writing about the physical science, the emotional workings of our mind and heart, and the spiritual energy that taps into our passions.
She is the author of the romantic thrillers in The Chemical Attraction Series, which include Their Rigid Rules, The Kindred Code, Chemical Attraction, Chemical Reaction, and an anthology of short stories, Searching for Her. She has also written the romantic adventures, The Trucker's Cat and The Garden Collection.

Narrator Gary Bennett is a SAG-AFTRA audiobook narrator. He was born and raised in California and then in Bozeman, Montana, and is the oldest of 4 children. He now calls the greater Seattle area his home, and he's a huge fan of the Seattle Seahawks
He's always been passionate about not just telling a story, but telling it well! From reading bedtime stories with his children to performing in front of the microphone, bringing a story truly to life is one of his greatest joys.
Gary has pursued his career in audiobook narration with zeal, investing in not only personal coaching from some of the best in the field, but in also some of the best equipment for his professional home-based studio. There are few things he enjoys more than stepping into his StudioBricks home studio and recording his favorite books!
Gary is also a licensed electrical engineer and a private pilot, loves to listen to and play music and is an avid outdoor enthusiast.

While historical fiction isn't high on my list, and war-era reads even lower, there was something about Dearest Mother and Dad that caught my attention, and I'm glad it did.
With the Korean War as the setting, Dearest Mother and Dad sets itself apart from typical war stories with its choice of protagonists. There's no war hero taking on the enemy single-handed, or a covert spy out to save the world from destruction, but two young Navy corpsmen dealing with the aftermaths of battle.
Orrin and Rawley are as much alike as they are polar opposites, each trying to hold on to their sanity. Their letters home are the lifeline they cling to in the middle of a war.
An emotional story, Dearest Mother and Dad tugs at the heartstrings. The perfectly paced narration enhances the story by not only bringing characters to life but giving them distinct voices.
I volunteered to review this audiobook as part of my participation in a blog tour with Audiobookworm Promotions. The tour is being sponsored by Christina Thompson. The gifting of this audiobook did not affect my opinion of it.


Plugging you into the audio community since 2016.
Sign up as a tour host here.