Author: Emma Castle
Narrators: Shane East, Lucy Rivers
Length: 9 hours 25 minutes
Publisher: Emma Castle Books
Released: Dec. 30, 2020
Genre: Contemporary Romance


A sensual, powerful, and thought-provoking Tarzan retelling.

Eden Matthews stumbled upon the discovery of a lifetime while photographing wildlife deep in the heart of Africa….

A gorgeous god of a man living in the wilds of the African jungle among a family of gorillas….

When he saves her life, she's compelled to uncover the man's tragic past and the fate that led him to grow up in the wild.

But Eden soon learns she can take man from the wild, but she can't take the wild out of the man….

When her savage savior soon shows her just what he wants of her…her sensual surrender…she finds she can't resist him teaching her how to love…in the wild.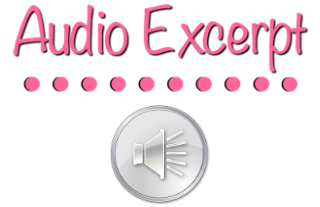 Emma Castle has always loved reading but didn't know she loved romance until she was enduring the trials of law school. She discovered the dark and sexy world of romance novels and since then has never looked back! She loves writing about sexy, alpha male heroes who know just how to seduce women even if they are a bit naughty about it. When Emma's not writing, she may be obsessing over her favorite show Supernatural where she's a total Team Dean Winchester kind of girl!
Hailing from London, Shane's Brit accent frequently tops Audible's bestseller list and is a favourite amongst romance's top authors.
He's a multi Audie Awards nominee, Earphones winner, and has been crowned romance narrator of the year by Audiofile Magazine, The Romantic Times and SOVAS.
Fans enjoy his work so much they've even started a fan club called the Shaneiaks (on Facebook). When not recording you can find him in the kitchen cooking up a storm.
Lucy Rivers is a seasoned romance narrator, with Audie Award nominations, Earphone wins and a dedicated (and delightful!) fan base. When she's not in the booth purring into a mic, she spends her time exploring back roads on her Harley and snuggling with her pussy…cat.
Q & A with Author Emma Castle
How did you select your narrator?
I chose Shane East and Lucy Rivers as narrators for several reasons. They worked well together and they are incredibly wonderful and professional to work with on the author side. But the most important thing is that their voices fit the characters. Shane's voice is deep, rich, decadently sensual and British, exactly like my Tarzan character Thorne. Lucy brings depth and heart to my heroine Eden (the "jane" character).  I knew they would bring my story to life in the best possible way for listeners.
How closely did you work with your narrator before and during the recording process? Did you give them any pronunciation tips or special insight into the characters? 
I definitely gave Lucy and Shane tips on pronouncement of names since some of them were Ugandan and could be said a variety of ways. I also worked with them on expressing what I felt was most important about each character and how that might come out in their tones. For example with Thorne, I wanted Shane to make him sound deep and powerful, but also have a hint of innocence and natural wonder, almost-childlike. With Eden, I wanted someone who sounded not too young, nor too old, and i wanted her to sound gentle and yet strong. No whiny heroines here! Shane and Lucy performed perfectly!
Were there any real life inspirations behind your writing? 
Love in the Wild is a Tarzan Retelling. I've always wanted to write a Tarzan story with a wild jungle hero but I felt it had to be truly inspired by the original story to fully do my book justice. In preparation, I re-read the three original Tarzan stories written by Edgar Rice Burroughs so that i had a deep understanding of Tarzan and Jane as both characters and love interests. I wanted to make sure that my modern age version would have the same feel, that Thorne, my hero would be powerful and primal, while also innocent and devoted to his heroine. Burroughs always said of Tarzan that There would be no Tarzan without Jane and I wanted the readers to feel that more deeply than anything else. I choose to make  him a virgin alpha male, a man who'd been raised by gorillas and living alone in so many ways before he finally finds his other true half. While the book is passionate and romantic and has open door sex scenes, I felt it was important to not write him as a sex-crazed creature who used a woman's body for his pleasure. I wanted to show Thorne as a man who believes in true mates both of body and heart.  I also heavily researched Ugandan culture and the places about which I wrote to show the beauty of the culture and the people who live there now. This isn't simply a story of Eden and Thorne. It's a story about the people who live in Uganda, it's about the beautiful heart of the African people and the animals of the jungle such as the Gorillas and their world in the misty mountains. It's a book that promotes conservation of the jungle and a unity between man and the wild world from which we came.
How do you manage to avoid burn-out? What do you do to maintain your enthusiasm for writing?
Burn-out is a very real issue for all writers. I tend to produce 8 to 10 stories on average a year of various lengths from novels, mid-length novels to longer novels. One of the ways I keep it fresh is to change series and change ideas. I write both as Emma Castle and Lauren Smith for romance novels and I leap back and forth between contemporary, historical, paranormal and erotic romance in order to keep myself interested. I never try to write the same subgenre of romance in a row. If I don't feel passionate about the stories, then my readers won't either. I also watch a lot of tv and movies because I find inspiration in the strangest things for my stories! An example would be that the star wars trilogy movies 1-3 inspired an overarching plot line in one of my Lauren Smith pen name series The League of Rogues which is set in Regency England! Can you imagine, stars wars inspiring a jane Austen plot line? Well it did! *wink
If this title were being made into a TV series or movie, who would you cast to play the  primary roles? 
I would LOVE to see Henry Cavill play Thorne. I feel he's a perfect match. For Eden I would really love to see Jennifer Lawrence play her. For Bwanbale I would love to see Idris Elba or Don Cheadle.
What do you say to those who view listening to audiobooks as "cheating" or as inferior to "real reading"?
Wow I can't imagine anyone saying that! I originally didn't think i could listen to audiobooks since I loved the feel of paper and I am such a strong visual learner, but as I went away to Law school in 2008 and had a 45 minute commute, I discovered Audible and decided that was the time to really try audiobooks since my mind likes to stay busy. So I began my membership and then couldn't believe that after just 2 or 3 books, my wandering mind actually started to focus immensely on the words I was hearing. I went from being a "distracted" listener, to a dedicated listener in just a handful of books. Now it's really the ONLY way I listen! I listen to books first thing when I get out of my bed to wake my mind up, I listen to it while I jog, even while I swim (with an underwater iPod shuffle) and then I listen while I clean the house or fold laundry or do my hair and makeup or even in the shower. I had such a bad guilt about reading when I would sit down during the day because i felt I should be writing, and audiobooks completely removed that guilt for me. I think it's also greatly improved my conversation skills because I tend to focus easier on what people say to me, when in the past i would have just let my mind wander off to something else.
How did you celebrate after finishing this novel? 
I honestly don't really celebrate. I sort of have a few days where I just rest my head. I spend those days catching up on life (aka laundry, house cleaning, errands) and I spend time exercising and playing with my dogs. It's a "self-care" stage that helps me reboot and get ready for the next story which usually happens with in a few days of finishing the story that came before it.
Have any of your characters ever appeared in your dreams?
A majority of my novels actual start as dreams…or even sometimes daydreamed visions. Often it's the opening scene or one of the earlier scenes in my stories that suddenly pops in my head in the early morning hours just before I wake up for the day, or it comes to me right before i fall asleep at night. You can picture me scrambling for my pen and paper to hastily write a note to myself about the idea.
What bits of advice would you give to aspiring authors?
My best is advice is twofold: Develop a sense of discipline (this means researching what you want to write and reading the same genre heavily, and also learning to focus on the actual writing and make it a consistent habit. The second bit of advice is to be stubborn. What do I mean by that? Be resilient, be consistent. Keep at it, don't give up and don't let "no" ever keep you down for long.
What's next for you?
My next Emma Castle novel is going to be called the Lord and the Labyrinth. It will be a retelling of sorts of the 1986 movie Labyrinth starring David Bowie. My story will have some differences in the plot, focusing more on the romance between the dark fae lord and the young woman and she will be college aged rather than high school. It will also have actual open door sex scenes while the movie didn't have any steamy scenes. My hero will also be more masculine than David Bowie in a physical sense (Don't get me wrong, I love David Bowie!) but I want readers to picture Henry Cavill from the Witcher as my fae prince…silver-white long hair, brawn and muscle, ferocity all colliding with heavy sensuality and primal desire set in the backdrop of a fae realm where the heroine is taken after being kidnapped by the fae lord.


Plugging you into the audio community since 2016.
Sign up as a tour host here.