Author: Phil Geoffrey Bond
Narrator: Jenn Lee
Length: 50 minutes
Publisher: Chess Books/Above Deck Entertainment
Producer: Audiobook Empire
Released: April 15, 2021
Genre: Fiction

Mrs. Parsons lives a quiet life in a small cottage in the woods on the outskirts of town, having woken next to her husband Lloyd, and has gone about with her normal routine every day for the past 50+ years. But on this most extraordinary day, she will venture out into the world, reclaiming her place in it and, in so doing so, rediscover herself.

In this lush, romantic short tale from Phil Geoffrey Bond, the simple life is revealed as not so simple at all.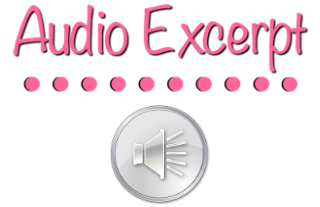 PHIL GEOFFREY BOND is an award-winning author, best known for his collection of short pieces, All the Sad Young Men, and the celebrated picture book, My Friend, the Cat, based on the popular stage show. Often mixing dramatic prose with live theatre, his original pieces My Queer Youth, The Disney Diaries, My Friend, the Cat, My Roaring Twenties and Small Town Confessions have been embraced by a wide range of off-Broadway audiences. As a playwright, Phil has developed work at The Sundance Theatre Lab (The Citadel), and many regional theatres throughout the states. A fixture on the NYC nightlife scene, he is a seven-time MAC (Manhattan Association of Cabarets), two-time Bistro and one-time Nightlife Award-winner. Currently, he is the writer/producer/host of Sondheim Unplugged, now enjoying it's 6th year at Manhattan nightspot Feinstein's/54 Below. 2016 will see the release of his debut novel, The Last Year at Low Tide (Chess Books). In 1993, he was awarded the Presidential Medallion from President Clinton on behalf of his work as a young playwright.

After 20+ years as professional NYC actor, I stumbled into some documentary voiceover work. From that moment on, I knew the trajectory of my career had been changed forever. I adore narrating and doing VO, and every job feels like a gift.

The Fall of Mrs. Parsons is an emotional short story about how an aging woman faces a new chapter in her life.
Marybell Parsons goes about her day with the simple routines she'd followed for forty-five years with her husband, Lloyd. The kids are grown and gone, but little else has changed for the senior couple.
But Marybell is full of angst and trepidations at the lack of adventures, the missed opportunities, and her ordinary life. So she strikes out on her own, determined to live and make up for lost time.  After treating herself to so many things she believes she's missed out on, including a plane ticket to visit her sister, she still cannot block the thoughts of the life she's lived or the love she has for Lloyd.
I have to admit in the beginning, I found Mrs. Parsons self-centered. Her life may not have been a fairy tale, but she painted herself as the narrator instead of the director of her life. However, as I realized what she was going through, it all made sense. Having lost my own husband of thirty-five years just two years ago, Marybell Parsons was  completely relatable to me.
Though a short tale, good writing and smooth narration bring Marybell to life, evoking emotions and making you think.
Enjoy!
I volunteered to review this audiobook as part of my participation in a blog tour with Audiobookworm Promotions. The tour is being sponsored by Audiobook Empire. The gifting of this audiobook did not affect my opinion of it.


Plugging you into the audio community since 2016.
Sign up as a tour host here.