Author: Mary Ellen Spencer
Narrator: Rosemary Benson
Length: 40 minutes
Publisher: One Night Stand Studios
Released: April 21, 2021
Genre: Children's; Fantasy

The sudden appearance of a portly gnome on a humdrum, ordinary day definitely threw me for a loop. When this gnome began to speak to me about building him a home in our neighborhood, I know my eyes were as big as saucers, but I tried to appear casual. And I even managed to answer graciously, "Sure, I'd be glad to." Then other gnomes who wanted to live in my neck of the woods showed up. Fairies, too! They all became part of my world. And their world became part of mine. Life's been astonishing ever since.

Maybe you've never met anyone who lives beyond fairy doors. Well, I'd like you to meet my new neighbors. They're really quite wonderful in their own magical way. Knock on their doors and have a chat. Make friends with fairies and garden gnomes. Come spend some time with us!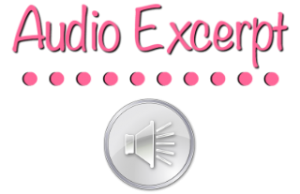 Mary Ellen Spencer lives in a forested neighborhood near Harrods Creek in Kentucky with her cute husband Hank and her trusty dog Annie. She likes to make things—fairy doors and birdhouses from gourds, men of the forest carved from stone, and woodspirits carved into cedar. She enjoys growing things—like trees and hostas and oak leaf hydrangeas. And sometimes stories spill out.

Rosemary Benson is an award-winning Audible #1 best-selling narrator, singer, educator, and stage actress. She has appeared across the U.S., Canada, and Italy, and regularly performs with several ensembles and big bands. A passionate learner and audiobook fan, she is at home in many genres. Her musical ear allows her to produce myriad accents for storytelling, while her expertise in differentiating instruction guides her abilities in nonfiction. She lives across the river from Philadelphia with her husband in a house full of musical instruments and books.


Plugging you into the audio community since 2016.
Sign up as a tour host here.