Author: Jeny Heckman
Narrator: Kat Bohn
Length: 12 hours and 44 minutes
Series: The Heaven and Earth Series, Book 2
Publisher: Jeny Heckman
Released: February 12, 2021
Genre: Fantasy

Colton Stone is a newly traded tight end, whose reputation is as battered as his football helmet. When he receives a vacation invitation from his new teammates, he throws old habits and caution to the wind and accepts. There he collides with Dr. Lillian Morgan, a pediatric cardiovascular surgeon, and his world unravels.

A widow with two children, Lilly is looking forward to her friends' wedding. When she meets Colton Stone, his arrogant attitude only makes her long for the love she once took for granted. Lilly struggles between letting go of her perfect past for an uncertain and daring future.

Strange events begin to occur, out of the realm of normal consciousness which has the duo believing something more sinister is at play. When black energy touches their world, Colt and Lilly become the pawns of the immortal Greek gods. Is the love developing between them natural, or part of a larger prophecy?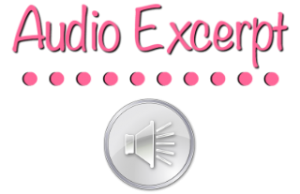 Jeny Heckman is the award-winning Paranormal and Fantasy Romance author of the Heaven & Earth series. Since her series debut in 2018, Jeny has captured the imagination and inspired the journey of readers worldwide.
Volume one, the Sea Archer, received the esteemed, "Best in Category" award from the 2018 Chanticleer International Book Awards for Paranormal Romance. Two years later, the Warrior's Progeny also won "Best in Category" from the Chanticleer International Book Awards for the Fantasy Romance genre, as well as earned the Crown Heart of Excellence from InD'Tale magazine. Her standalone Women's Fiction novel, entitled Releasing the Catch, was a finalist in the Feathered Quill awards, likewise received in 2020.
Jeny loves working with her charities, which include Hospice of the Northwest, the Michael J. Fox Parkinson's Foundation, the Seattle Children's Hospital and the American Cancer Society. Jeny lives in the Pacific Northwest with her husband of over twenty-eight years.

Kat Bohn's business – quite simply – is "sound." From bass to bellows, New Jersey based performing artist Kat Bohn has spent the last few years performing on legendary stages such as the Gramercy NYC, the NorVA, WXPN's World Cafe in Philadelphia, and more, and continues to immerse herself in recording. Though 2020 put a halt to stage life, she has enjoyed many successes throughout the year, including being awarded Penned Con's Most Addictive Audiobook, and receiving local critical acclaim for her original band Resilient's "Take Two" 2020 EP, for which the band made several music videos in lieu of a live release event. Kat recently narrated award winning sci-fi series the Survival Trilogy by TJ and ML Wolf, and continues to record various musical and voice over projects from her ever expanding home studio. This past year she has taken up the xylophone, and has been doing a lot of vocal experimentation as well. Never far from a microphone or an instrument, Kat is always ready to play, and enjoys her life as an adult child.

Q&A with Author Kat Bohn
What are your favorite and least favorite parts of narrating an audiobook?

My favorite part of narrating is when we have figured out our main character voices, and they are approved! I feel very fulfilled when an author likes the voices I have been working on. I take a lot of time to consider each character and try to make sure the voice suits them. My least favorite part is editing, in any form, and dealing with technical issues. I prefer to narrate audiobooks how I cook: gather the ingredients, prepare it, put it together, and have someone else clean it up.

What about this title compelled you to audition as narrator?

The cover is probably the first thing that drew me – peacock feathers and the golden helmet – it's a beautiful design. Though Warrior's Progeny is 2nd in the Heaven and Earth Series, Jeny had mentioned Sea Archer, the first book in the audition, and that she preferred to work with someone on the whole series. I like things that blend classic with modern, I love mythology in general, and Sea Archer was about a singer finding her way in the world. I was concerned about reading the second book first, but Warrior's Progeny is easily a standalone title. The audition script was also very comical, if I recall, and I loved how Jeny expressed the clashing personalities of Lily and Colt, our two leads. I knew it was going to be a great story – you can usually tell from the first few sentences of an audition. If it doesn't grab me within those first lines, I move on. Jeny is brilliant and writes these deep, relatable characters, and you sometimes don't know whether to laugh or cry. I did multiple times, in both books, and these outbursts would occasionally disrupt my session, ha!

Have there been any characters that you really connected with?

I have to say honestly – Raven Hunter, from the first book the Sea Archer. Just the other day I said to a friend, "I've never had a book call me out so hard."

While there are many differences, there's a lot she says and feels that I deeply relate to. Raven experiences people telling her what her worth is, what she should do, who she should please. In the book she is reminded that her music gives her freedom and power, and that if she doesn't change out of her pajamas that she

will

stay in them all day. These are true life things. There were multiple passages I felt personally "called out" on, these being two, and I had to take a moment and reflect. I am so thankful to have read Sea Archer – not just because it's a very fun story and I laughed out loud, but I also cried out loud and it made me think of what I was doing with my own life, in my own life changes. Raven's experience truly helped me rekindle my own power and confidence in my own authenticity in my artistry.

What types of things are harmful to your voice?

Oh overuse is probably the biggest for me for sure. Jeny can speak to that a bit! "Vocal rest" is a thing. I can get overzealous and then overdo it. I admit, when I am excited, I start losing control a little. The more excited I get the higher and faster my voice goes. You can ask any of my music people. I frequently have to remind myself to speak more softly and to take breaks.

Has anyone ever recognized you from your voice?

Apparently I have a distinctive and loud laugh which announces my presence, but aside from that I'm accused of bouncing around voices. I've got a voice for every situation. It just happens. Why limit yourself to just one when there are so many options available??

What do you say to those who view listening to audiobooks as "cheating" or as inferior to "real reading"?

I'd say it depends on which audiobook you're listening to and what purpose you have of consuming the material. If it's for pleasure then I'm pretty sure those making claims like the above wouldn't understand that concept and would be happier with an abacus instead of an iPhone, perhaps.

Who are your "accent inspirations"?

Real people. As much as I can, I find real people similar to the character I think I'm looking for. If your child is a mimic, please encourage it. I felt much better when I had multiple voice over and acting coaches admit to casually following people around because they had an interesting voice. It's not creepy at all. It's research. Performance art…research… But luckily now we have things like YouTube.

A lot of narrators seem to have a background in theatre. Is that something you think is essential to a
successful narration career?

Honestly, it will make you better. If you don't have training, take an acting class at least. Or a public speaking class at the absolute least. This way you'll be mindful of how you're speaking, and if you sound different between reading off a page or not. You want to sound as natural as possible but also guide the listener through the experience.

What type of training have you undergone?

I have been studying with acting and dialect coaches for the past year and regularly attend industry classes for everything from cartoon and beast voices to screaming. My absolute favorites are Eliza Jane Schneider's Competitive Edge classes –

http://competitiveedgevoice.com/

And Melissa Cross

melissacross.com

How do you manage to avoid burn-out? What do you do to maintain your enthusiasm for narrating?

It is important to take breaks, make time for play, and rest. It is important to know when you need to stop and honor how you are feeling. The vocal cords are very, very small and can easily be damaged. I can't say this enough, because I have to constantly remind myself. I enjoy what I do but it is work, and I have to remind myself about that. I schedule myself in blocks of time according to what I need to finish, and I give myself at least a week of wiggle room if not more. With everything, it's mostly important to make sure you do something different every once in a while. Watch or listen to something you're not studying, take a walk, make a nice meal – do something that isn't work or project oriented to your main thing. On that note, it's now the stroke of midnight – so I will now close the laptop, and take a bath.


Plugging you into the audio community since 2016.
Sign up as a tour host here.