Author: Vicki-Ann Bush
Narrator: Marcus Rothenberg
Length: 6 hours 45 minutes
Series: Alex McKenna, Book 2
Publisher: The Parliament House
Released: March 30, 2021
Genre: YA Paranormal

The highly anticipated second installment in the award-winning Alex McKenna Series!

After surviving a harrowing case, Alex McKenna just wanted to rest. Unfortunately, his plans are interrupted by the ghost of seven-year-old Haven, who is lost in an in-between realm.

Despite his great-grandmother's warning, Alex crosses the bridge between the living and the dead, sending him and his girlfriend into the world of the Academy of Souls, a high school for dead teens who are unable to complete their journey.

There, Alex meets Ophelia, Haven's teenage sister, who's been searching for her for more than a century. Together, with a few friends he meets along the way, Alex must cross the treacherous terrain of the Underworld in-between to save Haven from the clutches of the Soul Gatherer and reunite the sisters.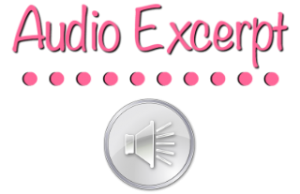 Originally from New York, I currently reside in Nevada. Writing Young Adult paranormal, I find inspiration from events that have been in my life for as long as I can remember. Inheriting the sensitivity to the supernatural from my family, they continue to be an endless source of vision.
Released in September 2019 from The Parliament House, Alex McKenna & The Geranium Deaths. The first book in a YA, Paranormal, LGBTQ series, that features a seventeen year old, transgender boy with paranormal abilities.
Book Two, Alex McKenna & The Academy of Souls, debuted October 2020.
I have several titles that have received Readers' Favorite Five Star seal, as well as the 2017 & 2018 winner of, 50 Great Writers You Should Be Reading. Most recently, Alex McKenna & The Geranium Deaths, received the Gold medal in the Readers Favorite Book Awards Contest for Young Adult, Paranormal.
Coming December 14th, 2021, Alex McKenna & A Winter's Night.
Marcus Rothenberg is a voiceover artist born and raised in Springfield, Illinois. After high school, Marcus joined the AirForce as an air traffic controller. Once out of the service, he began to pursue his passions, including his dream career as a voice over artist. Marcus began pursuing voice work full time in November of 2018. Since then, he has lent his voice to multiple projects ranging from commercials, to commissioned Dungeons and Dragons character voices, to full length audiobooks. He currently lives back in his hometown of Springfield, Illinois and is continuing to use his voice to fuel his passion. When Marcus is not recording, he enjoys tabletop games, video games, reading, and kayaking.
Author Vicki-Ann Bush's Playlist for Alex McKenna & the Academy of Souls
Q&A with Author Vicki-Ann Bush
Was a possible audiobook recording something you were conscious of while writing?
Yes. My publisher, The Parliament House, had made the audible of Alex McKenna & The Geranium Deaths, the first book of the series.
How did you select your narrator?
Marcus had narrated the first book and I loved his voice so there was no other choice for me on the second one.
Were there any real life inspirations behind your writing? 
There was. Amry is inspired by my cousin, Mary. We lost her to cancer a couple of years ago and it had a huge impact on my family. I used my perception of Mary as a teen and created the character, Amry. I've also dedicated the book to her.
How do you manage to avoid burn-out? What do you do to maintain your enthusiasm for writing?
While I'm writing, I've learned to distract myself when I feel the lull setting in. I may check social media, do a little promo, step away for several minutes. When I return I feel fresh and ready. In between books I take short vacations from writing completely. I read, have personal care days, etc.
Are you an audiobook listener? What about the audiobook format appeals to you?
Honestly, I'm not. I like holding the book, the scent of the paper. However, my sister in-law drives all day on the  job and she's constantly listening to audible. She's too tired to read after a long day on the road. The same for a good author friend of mine, she's an avid audiobook listener.
Is there a particular part of this story that you feel is more resonating in the audiobook performance than in the book format? 
I think the action scenes can be brought to life and become very vivid in audio a bit more than reading them.
If you had the power to time travel, would you use it? If yes, when and where would you go? Yes. This is the most interesting subject to me. I would go back to a time when my grandparents, parents, and close friends and family I'd lost over the years were still with me.
Have any of your characters ever appeared in your dreams?
Yes, Alex. I was struggling with a scene, not sure which direction I wanted to go in. Alex came to me in a dream and laid the whole thing out. It was pretty convenient.
What's your favorite:
Food – It's actually switched a bit, Italian with Chinese as a close second.
Song – Right now I'm kind of stuck on, Father & Son by Cat Stevens.
Book – That's switched up a bit too. I recently read, The Lunar Chronicles. I adored the entire series.
Television show – Buffy the Vampire Slayer
Movie – Jurassic Park
Band – There are too many to pick just one, it depends on my mood. I've been really into music from '60's & '70's lately.
Sports team – Yankees
City – My heart will always belong to New York.
Are any of those things referenced in appearance in your work?
Yes. Alex is from New York, the Yankees are mentioned in the series, and Italian and Chinese food. I also have several songs from different decades in my Spotify Playlist for each book.


Plugging you into the audio community since 2016.
Sign up as a tour host here.