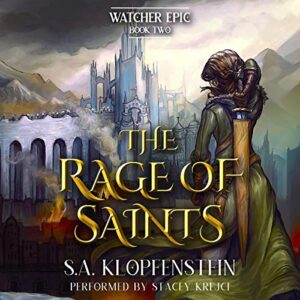 Author: S.A. Klopfenstein
Narrator: Stacey Krejci
Length: 15 hours 24 minutes
Series: The Watcher Epic, Book 2
Publisher: S.A. Klopfenstein
Released: Aug. 10, 2020
Genre: Fantasy; YA


She defied an empire….

Now she's starting a war.

The Shadow Watch has been undone. Their captain lies in the dungeons of the White Citadel, and the Gallows Girl has disappeared.

Most of the surviving Watchers have joined the chancellor's new magical army, the Sky Guard, led by Darien Redvar, but the Gallows Boy is shaken from the return of the monsters of the Old World, and he must soon choose, once and for all, where his loyalties lie.

Tori treks to the Great White North with an Alyut shaman, who believes she is the one who will bring Restoration to his people. A resistance is growing in the North, but Tori may not be the god the people are looking for, and the price of revolution may cost Tori her heart as well as her life.

Meanwhile, another threat grows in strength. Old World monsters are rising up across the New World, and no one knows how they've returned. As nations ready themselves for a magical war, their return threatens to change everything.

New alliances are set in place, new friendships are forged, new loves kindled. But no one is safe, for there can be no war without betrayal.

Don't miss the latest installment in the best-selling epic fantasy series listeners are comparing to Mistborn and Throne of Glass!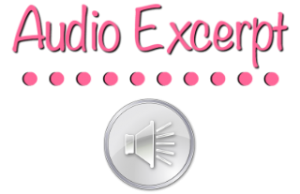 S.A. Klopfenstein grew up on a steady dose of Tolkien and Star Wars. As a child, he wrote his first story about a sleepwalking killer who was executed by lethal injection. He lives in the American West with his wife and their dog, Iorek Byrnison. He can be found exploring the peaks of the Rocky Mountains, or daring the halls of the high school where he teaches English and mythology.


Plugging you into the audio community since 2016.
Sign up as a tour host here.