Author: Lainey Cameron
Narrator: Susan Marlowe
Length: 11 hours 42 minutes
Publisher: Lainey Cameron
Released: January 23, 2021
Genre: Women's Fiction

Winner of 2020 Readers' Favorite Award for women's fiction.

"A provocative, edgy page-turner. With whip-sharp prose, the characters are ingeniously crafted." (Wall Street Journal best-selling author Kerry Lonsdale)

Tech executive Carly can't wait to marry the man of her dreams. But her world is turned upside down when she discovers her fiancé is already wed to Ryn — her company's top investor! Can the two women overcome heartbreak together?

Silicon Valley investor Ryn Brennan is on the verge of achieving everything she dreamed. She's succeeded in the sexist venture capital world, has a supportive husband, and is about to close the deal of her career. Everything is going exactly as planned, until she meets her husband's mistress, across the negotiating table.

Carly clawed her way back from being a teenage runaway to become an accomplished scientist, caring single mom, and co-founder of her startup. Once she marries her loving fiancé, she'll secure the complete family she craves. But she's blindsided to discover her not so perfect fiancé is already married.

In an industry full of not-so-subtle sexism, can the two women rise above, and work together to overcome heartbreak, and ensure their success?

Critic Reviews

"Strong women faced with timely struggles. Friendship, forgiveness, and moments of heartfelt laughter. You won't forget these courageous characters." Rochelle Weinstein, USA Today bestselling author

"SO MUCH FUN. Incredibly fast paced and satisfying, with two believable protagonists and one guy so bad you'll be dying to see if he get what he deserves." (K J Dell'Antonia, New York Times bestselling author)

"5 Stars! Secrets, betrayals and vulture like venture capitalists will keep you on the edge of your seat." (Miss W Book Reviews)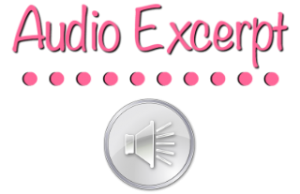 Lainey Cameron is an author of women's fiction and a recovering tech industry executive. Her award-winning novel, The Exit Strategy, a #1 Amazon Best Seller, was inspired by a decade of being the only woman in the corporate boardroom. It's been called a "rallying call for women to believe in themselves and join together".
A digital nomad–meaning she picks locations around the world to live (and write) for months at a time–Lainey is an avid instagrammer, and loves to share her insights. She loves to connect with readers and audio listeners at www.laineycameron.com
She's a proud member and volunteer with Women's Fiction Writers Association, hosts an Instagram TV show called The Best of Women's Fiction, and believes community makes the author's life worthwhile. Originally from Scotland, Lainey has a soft spot for kilts, good malt whisky, and anything equine.

Susan Marlowe loves a great story and loves acting. She has found her perfect profession through audiobook narration. Susan has narrated numerous titles and has enjoyed producing every single one. When not in her studio, Susan can be found performing in community theater, belting out showtunes while driving in her car, and hanging out with her husband, two sons, and two female cats (the cats are there to balance the testerone heavy home).
Interview with Susan Marlowe, narrator of The Exit Strategy
Can you tell me a little about your background? How did you get into audiobook narrating?
I come from an acting background; I've been acting since my middle school days. Several years ago I decided to work from home and was looking for career opportunities that would let me do that. I started out with ACX (Amazon's big audiobook hub- Audiobook Creation Exchange) and dug right in and learned my craft right there. At this point, I'm up to around 150 books in total that I've narrated.
What type of setup do you have at home?
I don't have a booth just yet, but I use a heavy quilt for sound absorption, and behind that acoustic blankets. I'm in the corner and have acoustic foam facing me, too. This setup does a great job with little noises around the house and neighborhood noise. I'm constantly upgrading my microphone–currently on a Rode Nt1. I
How do you decide which books to audition for and narrate?
There are two layers; creatively I'm looking for projects that are a good fit for my voice. My voice is lower, so it fits with certain types of characters.
There are two ways for a narrator to earn–share royalties with the author or the narrator is paid up front. When I consider royalty share agreements, I'm looking at how well I think the book will sell, including the author's online presence and followers.
What do you enjoy about your role?
As an actor, what I enjoy most is that it's my job to story tell. The author is the one creating the story, and I'm presenting the story. I've worked as an actor, director and playwright, and I just love the idea of connecting with people through stories.
The challenge is finding the right balance between those two parts–the artistic and the technical.
What's the hardest part?
As a performer, whether I'm behind the microphone or on stage, I see two distinct parts to the role. First, I'm connecting with the characters and performing the story. But a part of me is also monitoring the technical aspects: Is my voice consistent for this character, was that a weird noise, am I hitting the right volume. Too loud or too soft?
Tell us a little about how you decide to perform different voices?
I read the book before I narrate it, and while I'm reading I usually get a strong sense of the characters and can hear their voices in my head.
For me, the most important while recording is being true to the character and to the dialog. Even if the voice isn't perfectly identical line to line, I want to get the character across effectively and consistently.
Can you share about the process of editing?
It would surprise people to know how many hours go into a finished hour of audio.
My process is that I generally ask for any character notes, and I read the story with that in mind. While I'm reading, I'll jot down any words I'm unfamiliar with, then check on pronunciation.
If I make a mistake while recording, I go back and fix it in real time. And then I do my own editing and mastering–I'm still kind of enjoying that part. So, I edit for spaces, weird noises and then listen to again.
By the time I finish I have either read, recorded, or listened to the story about four times. Then I send it to the author and they may also have edits.
Does it ever get hard working with an author at the final stages if things are not as they imagined?
It hasn't happened so far. Working with authors, we always do an initial 15 minute sample, and try to work through all the voices, so no big things are a surprise.
A lot of authors realize it will never sound exactly as it did in their head; it's the same with script writers–you write something and then hand over creative control to the actor/producer. And that's why the audition process matters–to ensure there is a good fit.
The trickiest part is actually the technical part–getting the small last minute edits in without it being noticeable. Sometimes when I listen to other books and the audio has a "pickup" (a small, re-recorded piece later in the process), I can tell.
Any advice for writers looking to produce their book as an audiobook?
I would say crowdsource other authors and work out what will work best from a distribution standpoint. There are lots of options here; Findaway, ACX, and others.
Listen to the auditions and be willing to give up some creative control but set your intentions as clearly as possible from the beginning.
What about those looking to start a career in audiobook narration. Any advice?
Don't dive in headfirst–take time to do your research as there is tons of information out there (both for narrators and authors, the ACX site has great articles).
There are Facebook groups, coaches, but my biggest help has been listening to lots of audiobooks to learn what works and what does not, with an ear toward the craft itself.


Plugging you into the audio community since 2016.
Sign up as a tour host here.