Author: Michael Scott Clifton
Narrator: Kendra Murray
Length: 11 hours 30 minutes
Publisher: Michael Scott Clifton
Released: Dec. 17, 2020
Genre: Paranormal Romance

A beautiful witch with a violent past has an unlikely love affair with a compassionate young doctor…until she fears she may end up killing him.

Tressalayne is a member of a murderous witches' coven. An attack by witch hunters forces the coven to escape through a hastily constructed portal of magic. Ripped from her medieval world, the portal hurls Tressalayne and the coven's leader, Morganna, into present-day East Texas. Critically injured in the passage, Tressalayne awakes in a hospital with no memory of her previous life.

Lucas Beckett finds himself in charge of the mysterious patient's recuperation, and soon develops more than just a medical interest in her recovery. However, their blossoming relationship is marred by Tressalayne's nightmarish flashbacks and uncontrolled manifestations of magic.

Can their life together survive this collision of past and present? As Tressalayne's struggles continue, other threats emerge to loom over the young couple, and the stage is set for a final confrontation.

Murderous intent, or love and devotion? Only one can survive, and the Janus Witch must decide.

"Michael Scott Clifton weaves and casts a magical spell in his fantasy romance The Janus Witch. A must-read for any fantasy romance, urban romance, or paranormal romance enthusiast!" (Ranay James, author of the McKinnon Legends, a time-travel series)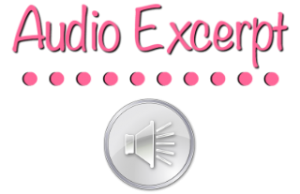 Multi Award-Winning Author Michael Scott Clifton, a longtime public educator as a teacher, coach, and administrator, currently lives in Mount Pleasant, Texas with his wife, Melanie. An avid gardener, reader, and movie junkie, he enjoys all kinds of book and movie genres. His books contain aspects of all the genres he enjoys…action, adventure, magic, fantasy, and romance. His fantasy novels, The Janus Witch and The Open Portal, received 5-Star reviews from the prestigious Readers' Favorite Book Reviews, and he has been a finalist in a number of short story contests with Edges of Gray winning First Place in the Texas Authors Contest. Professional credits include articles published in the Texas Study of Secondary Education Magazine. The Open Portal, won The Feathered Quill Book Finalist Award, and launches the fantasy book series, Conquest of the Veil. Michael's latest release, Escape From Wheel—also a 5-Star Readers' Favorite Review—is Book Two in this fantasy series.

Kendra performed in numerous plays in high school and college, and directed a play for her senior project, which earned her the school Drama Cup. She apprenticed at, and managed the Box Office of the Berkshire Theatre Festival in Stockbridge, Mass. She performed, produced and directed radio plays with Petaluma Radio Players. Kendra narrates audiobooks across many genres, as solo narrator and as duet narrators with her husband, Ralph Scott, all available on audible.com. She frequently "speaks" in character voices for her dog, Gandalf, and her cats, Merlin and Saffira. She has two young adult children and a stepdaughter. Kendra is an avid knitter and spinner, and is very crafty.
Q&A with Author Michael Scott Clifton
If this title were being turned into a movie (or a streaming series, which is more along my dream of what I'd love to see happen), these are the actors I'd love to see cast as its characters:
How did you select your narrator?

The two biggest criteria for me are the narration of dialogue and scene description. I've heard beautiful, flowing narration of scene description by a narrator, then awful dialogue…and vice versa.

How closely did you work with your narrator before and during the recording process? Did you give them any pronunciation tips or special insight into the characters?

I initially give the narrator a brief description of the main characters. Not enough to overwhelm them, but enough that they have a clear idea as to their personalities. Accents are important but not always necessary, so I try to make clear if they are needed or not.

Were there any real-life inspirations behind your writing?

I've always been intrigued by the whole "nature vs nurture" debate. So with The Janus Witch, I decided to take a violent, murderous witch, have her lose her memory, then have her fall in love with a kind and compassionate young man. Will her old nature return, or will her love for someone a polar opposite of the way she used to be, transform her into a different person?

Are you an audiobook listener? What about the audiobook format appeals to you?

I've never been an audiobook listener, but since I've had to listen to narrator auditions and edit my audiobooks, I've found it to be quite enjoyable. I can see why audiobooks have exploded in popularity.

Is there a particular part of this story that you feel is more resonating in the audiobook performance than in the book format?

The final confrontation between Tressalayne and her coven leader, Morganna, is especially climatic. I believe the audio narration brings this to life in a dramatic fashion more so than in a book format.

If you had the power to time travel, would you use it? If yes, when and where would you go?

Yes, I would. I would go back in time straight to Bill Gates' garage and buy into his fledgling start-up company, Microsoft. I would never have to peel my own grapes again, lol!

If this title were being made into a TV series or movie, who would you cast to play the primary roles?

I would have Emily Blunt play the role of Tressalayne, Nicole Kidman as Morganna, Ryan Goslin as Lucas Beckett, Leonardo DiCaprio as Mason Crick, and Peter Dinklage as Hank Harper.

What do you say to those who view listening to audiobooks as "cheating" or as inferior to "real reading"?

We live in a fast-paced society where time is a precious commodity. Stuck in traffic, waiting at the airport, long-haul truck driving, all represent "dead" time. Why not fill this gap with entertainment (like an audiobook) which edifies and relaxes? So…get over it!

In your opinion, what are the pros and cons of writing a stand-alone novel vs. writing a series?

For me, a stand-alone is much easier to write than a series. The first book in a series is always the easiest to write, then the next one is harder, the one after that harder still…you get the pattern. As I have gone deeper into a series, I have to keep up with characters, situations, plotlines, etc. It becomes more complicated with each successive book. It is so easy to forget something or make a mistake. Beta readers or a good critique group are a must with a series!

What's your favorite:

Food –

My wife's green enchiladas

Song –

Tie: "Another Auld Lange Syne" by Dan Fogelberg & "Stairway to Heaven" by Led Zeppelin

Book –

Tie: "The Stand" by Stephen King & "Lord of the Rings" by JRR Tolkien

Television show: "

Big Bang Theory"

Movie –

"Avatar"

Band –

"The Rolling Stones"

Sports team –

The Texas Rangers

City –

Longview, TX

Are any of those things referenced in appearance in your work?

Yes. Longview, TX.

What bits of advice would you give to aspiring authors?

Go to writers conferences, join a writers group, or take part in a critique group. Last but not least, develop a thick skin, and be receptive to constructive criticism.

Do you have any tips for authors going through the process of turning their books into audiobooks?

It helps to talk with fellow authors who have been through the process. They can give you tips on what to expect and what pitfalls to avoid.

What's next for you?

"A Witch's Brew"—Book III of my series, "Conquest of the Veil"—will be released sometime in April. Then it's on to Book IV, the last book in the series.


Plugging you into the audio community since 2016.
Sign up as a tour host here.