Author: Jean M. Grant
Narrator: Rosalind Ashford
Length: 10 hours 49 minutes
Series: The Hundred Trilogy, Book 2
Publisher: Jean M. Grant
Released: Jul. 23, 2018
Genre: Romance

Two wedding nights. Two dead husbands.

Deirdre MacCoinneach wishes to understand her unusual ability to sense others' lifeblood energies…and vows to discover if her gift killed the men she married. Her father's search for a new and unsuspecting suitor for Deirdre becomes complicated when rumors of witchcraft abound.

Under the facade of a trader, Alasdair Montgomerie travels to Uist with pivotal information for a claimant seeking the Scottish throne. A ruthless baron hunts him, and a dark past haunts him, leaving little room for alliances with a Highland laird or his tempting daughter.

Awestruck when she realizes her unlikely travel companion is the man from her visions, a man whose thickly veiled emotions are buried beneath his burning lifeblood, Deirdre wonders if he, too, will die in her bed if she follows her father's orders.

Amidst magic, superstition, and ghosts of the past, Alasdair and Deirdre find themselves falling together in a web of secrets and the curse of a hundred kisses….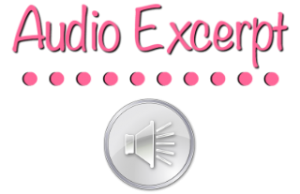 Jean has a penchant for the misunderstood be it sharks, microbes, or people (fictional and real). A scientist by training, she now spends her days as an author and champion for her children. She has five published novels in the genres of historical and contemporary romance, and women's fiction. She also writes for family and travel magazines and websites. When not writing, she enjoys tending to her flower and vegetable gardens, tackling the biggest mountains in New England with her husband, and chilling with her children, while taking snapshots of the world around her and daydreaming about the next story. Find her on jeanmgrant.com.

I am also an Audible-Approved narrator and producer, and a member of both Actors' Equity Association (AEA) and SAG-AFTRA, the unions for professional performers. (Bit of a mouthful I'm afraid.)
I was born and raised in Worcestershire, England and trained in Dramatic Arts—dance, drama and film—in conservatory programs at Madeley College and Keele University, UK. I moved to NY in part to pursue a career in theatre, in part to satisfy a strong wanderlust. Whilst I have, since then, performed onstage from Off-Broadway to regional theatre and on film and TV, I also detoured into other fields over the years.
Microphone training and a great deal of valuable voice experience was acquired as a radio presenter, and for a number of years I read Books for the Blind live on the air—great on-the-job training for audiobook narration! I have also done many voiceovers and radio commercials for national and international markets.


Plugging you into the audio community since 2016.
Sign up as a tour host here.