Author: Callie Bardot
Narrator: Jonathan Tratar
Length: 8 hours 49 minutes
Series: Adrenaline, Book 1
Publisher: Callie Bardot
Released: Aug. 20, 2020
Genre: Romance

Skilled "tiger whisperer" Kennedy Swift is on a mission to get her life on track and escape the people who want to do her harm. Running into Dante Vega isn't on the plan. When her gaze lands on Dante, the same obsession and longing she experienced in her senior year comes roaring back to life. She simply can't afford to let him in. End of story.

An unexpected, surprise encounter at a tiger sanctuary in the Bronx leaves mega-superstar musician Dante Vega reeling. Is the tiger charging the woman going to maul her? Is she about to lose her life? And, could this very courageous woman be the same girl he crushed on hard at his exclusive private Manhattan high school before she vanished?

Each of their lives has been marred by tragedy. Each carries secrets, too dark to reveal. Will their secrets tear them apart? Or, will they find the courage to come clean, risking all to find love? Find out in Crazy Love: A Rock Star Romance by USA Today best-selling author Callie Bardot.

While each book is a stand-alone, the series it more enjoyable if you listen to them in order.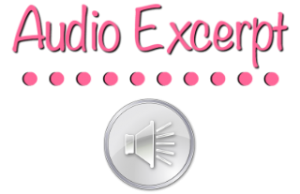 Give me a gritty story, pushing through obstacles, followed by a chance at true love and I'm a happy woman. I fought for love, long and hard, and found it. Along the way, I had a lot of fun, figuring if something exists to be explored, I may as well explore it. How else can you figure out what you like?
My books have won awards like Romance Reviews Reader's Choice New Adult Erotic (Blurred Lines) and have landed on the NY Times and USA Today Bestseller's list, as well as #1 Amazon bestseller categories. If I'm not writing, you can find me under the water, scuba diving, or on land, hiking, saving lives as an EMT, or exploring my breathtaking surroundings in the Pacific Northwest, alongside my sexy, firefighting guy.

Making funny voices has always been something I have done, to an almost compulsive level. I would emulate cartoon characters, parents, teachers, politicians, etc. Then focus shifted to martial arts, rock climbing, just other passions and whatnot. In all honesty I feel as though I was lost for a few years. No direction. I then got into the modeling and acting industry. Almost three years as a model/actor, of middling success, before I decided to have a go at being an agent. This move went very very well. Two years later, unfulfilled, I quit my job, bought a mic, and haven't looked back since.


Plugging you into the audio community since 2016.
Sign up as a tour host here.