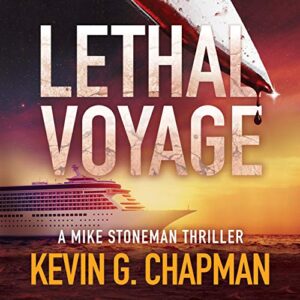 Author: Kevin G. Chapman
Narrator: Kevin G. Chapman
Length: 9 hours 39 minutes
Series: Mike Stoneman, Book 3
Publisher: First Legacy Productions
Released: Nov. 22, 2020
Genre: Thriller

A dead body can ruin a vacation…It was a suicide, wasn't it? Maybe the on-board production of Chicago isn't the only place people are getting murdered! NYPD homicide detective Mike Stoneman and medical examiner Michelle McNeill just want a relaxing cruise. But, Michelle is convinced that there is foul play at work in the death of a Broadway talent agent's wife.The ship's head of security wants to keep it quiet. But, how many bodies can he cover up during one sailing? When it looks like Michelle might be the next victim, Mike needs to find the killer and keep Michelle alive for the end of this lethal voyage. Don't miss the next installment in the Mike Stoneman Thriller series!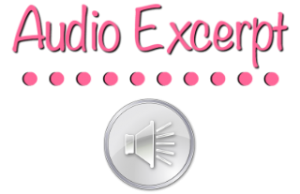 Kevin G. Chapman is, by profession, an attorney specializing in labor and employment law. He is the most recent past Chair of the Labor & Employment Law Network of the Association of Corporate Counsel, leading a group of 6800 in-house employment lawyers. Kevin is a frequent speaker at Continuing Legal Education seminars and enjoys teaching management training courses.
Kevin's passion (aside from playing tournament poker) is writing fiction. Kevin's first Novel, Identity Crisis: A Rick LaBlonde, P.I. Mystery, was self-published through Xlibris in 2003, and is now available via Amazon.com as a Kindle e-book. His second novel, A Legacy of One, published in 2016 and was a finalist (short list) for the Chanticleer Book Reviews' Somerset Award for Literary Fiction. A Legacy of One is a serious book, filled with political and social commentary and a plot involving personal identity, self-determination, and the struggle to make the right life decisions. Kevin's next novel, Righteous Assassin (A Mike Stoneman Thriller), was a much more "fun" read — it's a page-turner. It has some serious sub-themes, but it's a serial killer chase and it's intended to be enjoyable and easy to read. It was named one of the top 20 Mystery/Thrillers of 2019 by the Kindle Book Review! Kevin has just recently finished book #2 in the Mike Stoneman Thriller series, Deadly Enterprise, which was published on December 2, 2019.
He recently completed the narration of books 1 and 2 in the Mike Stoneman Thriller series for audiobook release in 2020.Kevin has also written several short stories, including Fool Me Twice, the winner of the New Jersey Corporate Counsel Association's 2010 Legal Fiction Writing Competition, which was the genesis of the character Mike Stoneman, the protagonist in Righteous Assassin. He has also written one complete screenplay (unproduced so far) and has another screenplay and two more novels currently in the works, one of which is a sci-fi space opera epic.
Kevin is a resident of West Windsor, New Jersey and is a a graduate of Columbia College ('83), where he was a classmate of Barack Obama, and Boston University School of Law (magna cum laude '86). Readers can contact Kevin via his website at http://www.KevinGChapman.com.
Interview with NYPD Homicide detective Mike Stoneman
1. What is your full name? Do you have a nickname? NYPD Homicide Detective Mike Stoneman. Young detectives, and officers studying for the detectives' exam (Mike teaches some of the classes) call me culo de piedre – "Stone Ass." I don't mind.
2. What is your background? What makes you you? I was Born and raised in Queens, New York. Jamaica. I'm a New Yorker to the bone. I worked for the Long Island Rail Road as a young man, following in my father's footsteps, I guess, although the truth is that I didn't have much direction back then, and the job was available. I took down a thug who was trying to mug a passenger one night, and they decided to move me to security. That got me thinking about being a cop, and my life started to have some focus. After 8 years on the force, I made detective and got myself assigned to homicide, where I really found my niche. But, it's always about New York City. I'm now ensconced on the Upper West Side – 68th and Broadway, about a thirty-block walk from my precinct house on 94th Street east of Amsterdam. Give me a good bagel and a good slice of pizza and I'm a happy man.
3. If you looked in a mirror, would you like what you saw? I look in the mirror all the time. I'm not ashamed. Sure, a few years ago I might have been up a few pounds, but being in my late 40s and eating stake-out food will do that to a cop. I live alone (well, back then), so healthy home-cooked dinners were not in the cards. But I work out, although perhaps not as regularly as I should. But, in the summer of 2018, I got up the courage to finally ask out Doctor Michelle McNeill, the county M.E. Since I've been dating her, I've been more regular about my exercise, and I'm eating better. The surgery I had after my run-in with Ronald Randall took a piece of my gut out, which wasn't a bad thing, and my rehab got me to the gym a lot more. So, these days I'm looking better. Hey, a few extra pounds around the old spare tire isn't a terrible thing for a guy turning 50 this year.
4. What are your likes/dislikes? I'm a life-long New York Mets fan and love going to live baseball games. I am also cursed to be a fan of the New York Jets, which played a big part in an interesting case in 2019. I very much enjoy playing tournament poker, mostly Texas Hold 'em. I had an interesting run at the poker table on a recent cruise, and I'm looking forward to a trip to Las Vegas in early 2020. I love a good slice of Pizza and also Mexican food (but only if there's a top-flight frozen margarita involved).
5. Are you in love? If you asked me that question before the summer of 2018, the answer would have been, "Hell, no. I've been burned. I'm past the point in my life when that's what I'm looking for." But, I always had a soft spot for the county Medical Examiner, Michelle McNeill. We had a good working relationship, but that was all it was. Then, I suddenly realized that Michelle could be something more. It took a while, but we started dating and, well, the rest as they say is history. We started spending nights at each others' apartment – mostly me staying at her place – and by the spring of 2019, we took a trip together and she registered us at the hotel as Mr. & Mrs. Stoneman. Not that either of us is even thinking about marriage. We don't need that. We're happy with each other and we work well together. But, yeah, I'm in love.
6. Who are your parents? Are they still alive?  My parents are, unfortunately, both dead. I was an only child, so I have no immediate family left. My uncle Louie and I were close, but he's gone, too. The NYPD is my family. My dad worked for the Long Island Rail Road. He was a public employee and worked hard, but he was blue collar all the way. He loved his life, and his wife, and I guess he loved me, although he didn't talk about it. He was a straight shooter and did not tolerate dishonesty. I guess it made sense that his boy would grow up to be a cop.
7. Do you have a secret? Calling it a "secret" is probably not entirely accurate. It's something I don't talk about. Not even to Michelle. It's an episode I'm not proud of. I let someone – a woman – take advantage of me. That's a lie. I thought I was taking advantage of her, but she played me. I let her play me. It seemed like the right thing to do. Unfortunately, somebody else ended up paying a high price. You can read about it in the short story, Fool Me Twice. But please, don't tell anyone.
8. Do you own a gun? Killed anyone? I'm a cop, so of course I have a gun. I'm not a fan of killing people, but I will, and I have, when it's necessary. Necessary is sometimes a gray area, I guess. Take, for example, Lt. Ronald Randall, the psycho the New York newspapers dubbed "the Righteous Assassin." He killed six people in six months in 2018. He thought they deserved to die. I can't say that I really disagreed with him, but that didn't give him the right to be a vigilante and take justice into his own hands. He admitted his murders, and would have continued them if somebody didn't stop him. Did he deserve to die? Well, he's dead, and nobody's crying about it. I'll let you be the judge. Jason Dickson is fine with it.
9. What do you consider your greatest achievement so far? What I love most is to teach the young detectives and the officers who are studying for the detective's exam. I like sharing my experiences and passing along the secrets of the profession. I like to think that years from now detectives will be telling their rookies, "This is how Mike Stoneman taught me how to do it." That's a legacy.
10. You're in a lift with your favourite TV movie star, how do you react? I'm not much for movie stars. I had a bad experience with a society woman once. I'm a sports fan. I once ran into Mets pitcher Noah Syndergaard at the Hospital for Special Surgery in New York. I thought I handled it pretty well, without making a fool of myself. Then, in 2019 on a cruise ship, I beat the pants off Lenny Dykstra at the poker table. Twice. That was fun. I like Nails as a player, but as a person he leaves something to be desired. I'm glad I got my licks in. In New York, there are big-shots and celebrities around all the time, so you kinda get used to it and you're not so star-struck. I was at the annual Hero's Ball last spring and ended up in a conversation with a big Hollywood director. He's just a guy. No big deal.
11. Are you happy now your story has been told? Is there more to come? The story is a long way from being told. I'd like it better if that Susan Fenton episode wasn't out there in that Short Story, but the rest of the stories are pretty fair to me. Hey, I'm no saint, but I do what's right. Most of the time. We'll see how it works out.
12. What do you think about the current news (in your area)? I'm not always a fan of the press. There's one reporter for The New York Times named Dexter Peacock who really rubs me the wrong way most of the time. I'll admit that I kinda used him when I needed to leak some information without the Commissioner knowing about it. But since then, the guy thinks that I'm his best buddy and that he can squeeze me for information whenever he needs a source inside the Department. He's like a stray dog you fed one time and now he keeps coming back, begging for scraps. Him I can do without. There's a female sports reporter named Christi Olson who I like. She's tough and fair. I could hang out with her.
13. How honest are you about your thoughts and feelings? I'll admit that I'm not always as open as I should be. Michelle has helped me with that. She's always pretty up front. I had the chance to share a bit with my partner, Jason Dickson, when he was dealing with some nasty shit and I was in a position to give him some perspective on things. He didn't seem to appreciate it at the time, but I think in the end he got it. I don't like to get into the mushy stuff.
14. Who is the person you despise the most? Despise is a pretty strong word. You have to care about somebody a lot to despise him (or her). I try not to care that much. I'm disgusted with NY Jets Quarterback Jimmy Rydell. What a disappointment! He can't keep himself out of trouble off the field and he can't make anything happen on the field. He shot himself in the leg in a Manhattan nightclub. Who does that? I'll give him a pass on the whole kneeling during the national anthem thing – I'm OK with the peaceful protest. But, I'd like to see him win a few games. Is that too much to ask? He's getting paid 23 million over 4 years and he's a waste of a roster spot. We'd be better off if he just shot himself in the leg again, but this time tore up a ligament or something so he'd be out for the season. We can only hope.


Plugging you into the audio community since 2016.
Sign up as a tour host here.