Author: Debra Holland
Narrator: Lara Asmundson
Length: 6 hours 41 minutes
Series: Mail-Order Brides of the West, Book 1
Publisher: Debra Holland
Released: Jun. 27, 2014
Genre: Romance; Historical Fiction

The well-educated daughter of a lawyer, Trudy Bauer arrives at the St. Louis based Mail-Order Brides of the West agency full of excitement for an adventure of a lifetime. She befriends the agency's maid, Evie Davenport, and the two form a strong and lasting friendship. They vow to stay in contact through letters when Evie takes hold of her destiny and arranges a marriage on the sly. Each brave young woman is ready to face whatever an unknown groom and life in Montana can throw her way.In Holland's book, bride-to-be Trudy Bauer rides the train to Sweetwater Springs, in a Montana Sky Novel. In Fyffe's novel, house servant Evie Davenport travels by stagecoach to Y Knot, Montana in a McCutcheon Family Novel. Through their correspondence, the friends keep each other abreast of their hardships, trials, and tribulations – some of heartbreak, some of love.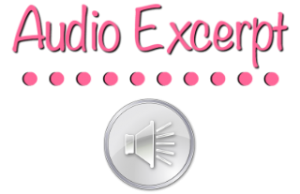 Debra Holland wears many "hats." She's a psychotherapist and corporate crisis/grief counselor, as well as a New York Times and USA Today bestselling author of the Montana Sky Series, sweet, historical Western romance. She's a three-time Romance Writers of America Golden Heart finalist and one-time winner. In 2013, Amazon selected Starry Montana Sky as a top 50 greatest love stories pick. She is also the author of The Gods' Dream Trilogy (fantasy romance). Dr. Debra received a master's degree in Marriage, Family, and Child Therapy and a PhD in Counseling Psychology from the University of Southern California (USC). She has written the nonfiction books, The Essential Guide to Grief and Grieving and Cultivating an Attitude of Gratitude: a Ten-Minute eBook. She's a contributing author to The Naked Truth About Self-Publishing.

Lara Asmundson is a voice actor based in the SF Bay area with many VO credits including radio and TV commercials, industrial narration, video game characters and of course audiobook narration. She has even given voice to an animated toy cat!Her journey to voice acting was a bit unusual having started her career life as a biomedical clinical researcher. The voice acting journey began as an exploration in creativity but quickly developed into a passion and finally a new career. She has been a working voice actor for 10 years. With over 40 audiobook titles to her credit she has given life to countless characters from young immigrant women seeking new lives and love in the 1890's Western US to modern day romantic heroines. Her warm voice and conversational style draws the listener in and holds them through the ups and downs of the stories she tells.
Q&A with Author Debra Holland
Tell us about the process of turning your book into an audiobook.

I'm a technophobe, and the idea of figuring out how to produce an audiobook was so overwhelming that I avoided the whole idea for about a year. That turned out to be a good thing, because an Audible/ACX rep approached me in 2013 with an offer to pay me to produce an audiobook. At the time, my "big" Montana Sky Series books were under contract with Montlake Romance, I'd only begun writing the Mail-Order Brides of the West book, and my other Montana Sky stories were too short for audiobooks—or so I thought at the time.

So I started with the first book of my fantasy romance series. One of my friends suggested using her narrator, and he kindly walked me through the whole process. I loved the end result so much I became an audiobook fan. I, then, began production on the Mail-Order Brides of the West with a different narrator.

Do you believe certain types of writing translate better into audiobook format?

I think any kind of book-length writing can become an audiobook. However, I'm more aware of paying attention to the overuse of the dialogue tag—said. There's no need for he said, she said, he said, when the narrator will make the distinction with his or her voice.

I'm also careful to watch for the overuse of two, to, too in the same paragraph. When you read, those three words are distinct. But not when you listen.

Was a possible audiobook recording something you were conscious of while writing?

Not when I wrote

Mail-Order Brides of the West: Trudy

and

Mail-Order Brides of the West: Lina

. But by the time I wrote Darcy's story, I knew the book would be in audio.

How did you select your narrator?

My friend Caroline Fyffe, who also wrote some Mail-Order Brides of the West books, found Lara Asmundson. I listened to Lara's samples and loved her voice, too. She's done all my indie Mail-Order Brides of the West and Montana Sky Series stories.

How closely did you work with your narrator before and during the recording process? Did you give them any pronunciation tips or special insight into the characters?

I don't usually tell Lara anything beforehand, unless I'm warning her about a foreign language that will appear in the book. Sometimes, I'll add a note about how I want a name pronounced. For example, I wanted Aun-drea, rather than Ann-drea.

I edit chapter by chapter as Lara does them. That way I can catch any voices I want changed. For example, Lara isn't good at a German accent, and I finally had her change the dialogue and not give a character that accent.

Are you an audiobook listener? What about the audiobook format appeals to you?

Yes. I like listening to nonfiction audiobooks and read fiction books. I'm a psychotherapist, so there are always plenty of books I "should" read for my profession. But I'd rather read a story. I'm an avid book-a-day reader. So listening in my car or when I'm doing chores around the house is a good trade-off.

Were there any real life inspirations behind your writing?

Sometimes a hero comes along, sweeps you off your feet, and changes your life. That happened to me. But instead of living the happily ever after, I started writing about happily ever after.

On New Year's Eve, I was celebrating with friends at a cowboy dance bar in Orange County, California. As the old year drew to a close, I started dancing with a handsome young cowboy—a real one. (Cowboys are scarce in the OC.)

We shared a midnight kiss. He asked me out, and still reeling from that kiss, I agreed.

The two of us began to date. We had nothing in common, but he was sexy and fun, and we had a good time. After a few weeks, I started thinking:

What if we met a hundred years ago in the Old West? Who would he be? How would I be different, and would our relationship have worked?

And so the idea came to me for the story that I titled,

Wild Montana Sky

, which became the first book of the Montana Sky Series.

I physically modeled the hero, Nick Sanders, after my cowboy, and I made the heroine, Elizabeth, a little like me.

I started to write some of the scenes that popped into my mind, beginning with the one where Nick and Elizabeth ride their horses by a stream—a beautiful Montana setting. After that, I had to figure out who these two characters were and what their story was. And I had to learn to write fiction.

After a few months, my cowboy and I drifted apart. His work at the racetrack came to an end, and he moved north. I never saw him again.

But

Wild Montana Sky

is dedicated to him—to the cowboy who came into my life and changed it forever, setting me on a new trajectory and an unexpected and wonderful journey. Because of our brief romance, I became a writer. The book he inspired won the Romance Writers of America's Golden Heart award and later hit the USA Today Bestseller list. Now there are over thirty books (counting the Mail-Order Brides of the West) in the Montana Sky Series.

I'll be forever grateful to my young cowboy.

What do you say to those who view listening to audiobooks as "cheating" or as inferior to "real reading"?

First of all, I've never heard of such a thing! So I'd start by saying, "You sound so judgmental. Why do you care what other people are doing/reading/listening?"

Then I'd say, "Are you going to tell someone who's hearing impaired that he or she is inferior?"

I might add, "Didn't you have to study Shakespeare's plays in school? Wouldn't they have been so much easier to follow if you could listen (like they were meant to be heard) instead of read?"

And if that hasn't gotten the point home, I'd say, "Have you tried listening to audiobooks? What's your favorite book? Before you say another word against audiobooks, go listen to that title on audio, and then get back to me with how you found the experience."

How did you celebrate after finishing this novel?

Usually, I am writing and editing until the very last minute and send off the manuscript at about 3 a.m. This comes after a week of long hours, little sleep, and no pleasure reading. So I celebrate by sleeping and reading for the next several days.

Do you have any tips for authors going through the process of turning their books into audiobooks?

I have a long chapter on audiobooks in the free ebook,

The Naked Truth About Self-Publishing.

The book has been out for a few years now so it's somewhat out of date. But most of the audiobook information is still helpful.


Plugging you into the audio community since 2016.
Sign up as a tour host here.