Author: Peter McAllister
Narrator: Josiah Robinson
Length: 5 hours and 26 minutes
Publisher: Momosa Publishing LLC
Released: Jul. 31, 2020
Genre: Science Fiction
We unconsciously imprint our prejudices on Ais. Can they become mentally ill like their creators?

If one becomes psychotic, is shutting it down murder?

What if he fights back?

Liam, a gifted engineer, is trying to save the world, by finding a way to let industry mine for metals without the environmental disasters that make the news. Nanobots mining asteroids are the answer, and they are being tested on the dark side of the moon. But Gene, the AI tasked with helping him, spirals down the path of schizophrenia and is on track to mine the moon to dust – and without the influence of the moon, the ecosystems that mankind depends on for its survival as a species will be lost. This leaves Liam and his colleagues to battle the creation and his own demons to save humanity – who are oblivious to the potential destruction around the corner.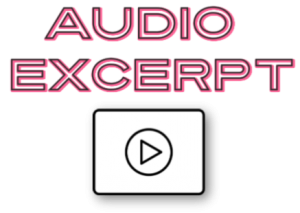 Peter McAllister an engineer, scientist, turned technology manager who wants to share the stories that keep him awake at night.
In his professional life he works in IT where tools such as AI are becoming prevalent. This behind the scenes knowledge, along with his previous work at the intersection of technology, business and people puts him in a great position to speculate on the future.
He lives outside of Melbourne with his wife, four cats and the kangaroos that visit them.

Josiah Robinson is an actor, narrator, and producer based in the Chicago area. He has spent the last 10 years acting in regional theatres across the U.S., exploring the improv and musical theatre scenes in Chicago, and most recently, venturing into the fields of audiobook narration and voiceover. He is also a producer with a passion for creating high-quality audio projects, which serves him well when his career takes him off the stage and into the studio.
Q&A with Author Peter McAllister
Was a possible audiobook recording something you were conscious of while writing?

Yes, because I love listening to them. It makes me more inclined to alliteration and descriptions that have a great sound. We have all seen the memes that show how little of the words we actually read, and how much our brain fills it in subconsciously so I try and think about what happens when someone says it!

How did you select your narrator?

That is tough. The ability to tackle the range of accents was important along with the ability to accept feedback on the audition was important, but finding the voices that matched the ones in my head was the key. The characters are alive in my head, so I can hear and see them (I am just the scribe) so making sure they matched was important.

How closely did you work with your narrator before and during the recording process?

Did you give them any pronunciation tips or special insight into the characters? For me, the narrator is like the books Uncle – they are related to the voice in my head, but they are different in their own right and provide a different flavour. It was great working with Josiah -working on the accents and some of the First Nation place names. Google was a great help here – even the Australian place names have a pronunciation available on the web.

Were there any real life inspirations behind your writing?

For me, the inspirations came the history of science and technology. 120 years ago it was legally required that a car must have someone walk in front of it with a red flag to warn people of the dangerous machine and prevent injury. Now we have made a tradeoff – the benefit of cars and trucks to our society vs over a million people killed by them every year. What tradeoff will we make as we release AI into the world unsupervised?

How do you manage to avoid burn-out?

What do you do to maintain your enthusiasm for writing? I wrote much of the first draft 15 years before I had a session with an editor and decided that I wanted to finish it, so I guess the answer is that I didn't. The enthusiasm came back as I read through a copy of at draft and found myself laughing at it and knowing that if I finished it others might enjoy reading it.

Are you an audiobook listener? What about the audiobook format appeals to you?

I love audiobooks, they make manual chores and commuting become wild adventures through time and space (and occasionally educational).

If you had the power to time travel, would you use it? If yes, when and where would you go?

I sure would – there are so many events in history (and the future) I would love to see what really happened – thinks like the discovery of fire and the wheel through to the first teleporting of a human.

If this title were being made into a TV series or movie, who would you cast to play the primary roles?

Charlize Theron would play Trinity based on her performance in Atomic Blonde. Snoop Dog would probably be Cletus, and Liam would be played by James Spader. Sounds a bit weird now its written down!

How did you celebrate after finishing this novel?

It is never finished in my head – always thinking of changes that I want to make – everytime I look at it! Otherwise it is just relief and a beer!

What gets you out of a writing slump? What about a reading slump?

I tend to have a list of scenes I need to write, and when it is time to write, I pick a scene that matches my mood. For a reading slump – I pick up Enders Game by Orson Scott Card – a brilliant book that always inspires me.

What bits of advice would you give to aspiring authors?

Editors are actually on your side – give them a break!

What's next for you?

Getting through the COVID -19 lockdowns and writing the sequel.


Plugging you into the audio community since 2016.
Sign up as a tour host here.