~~~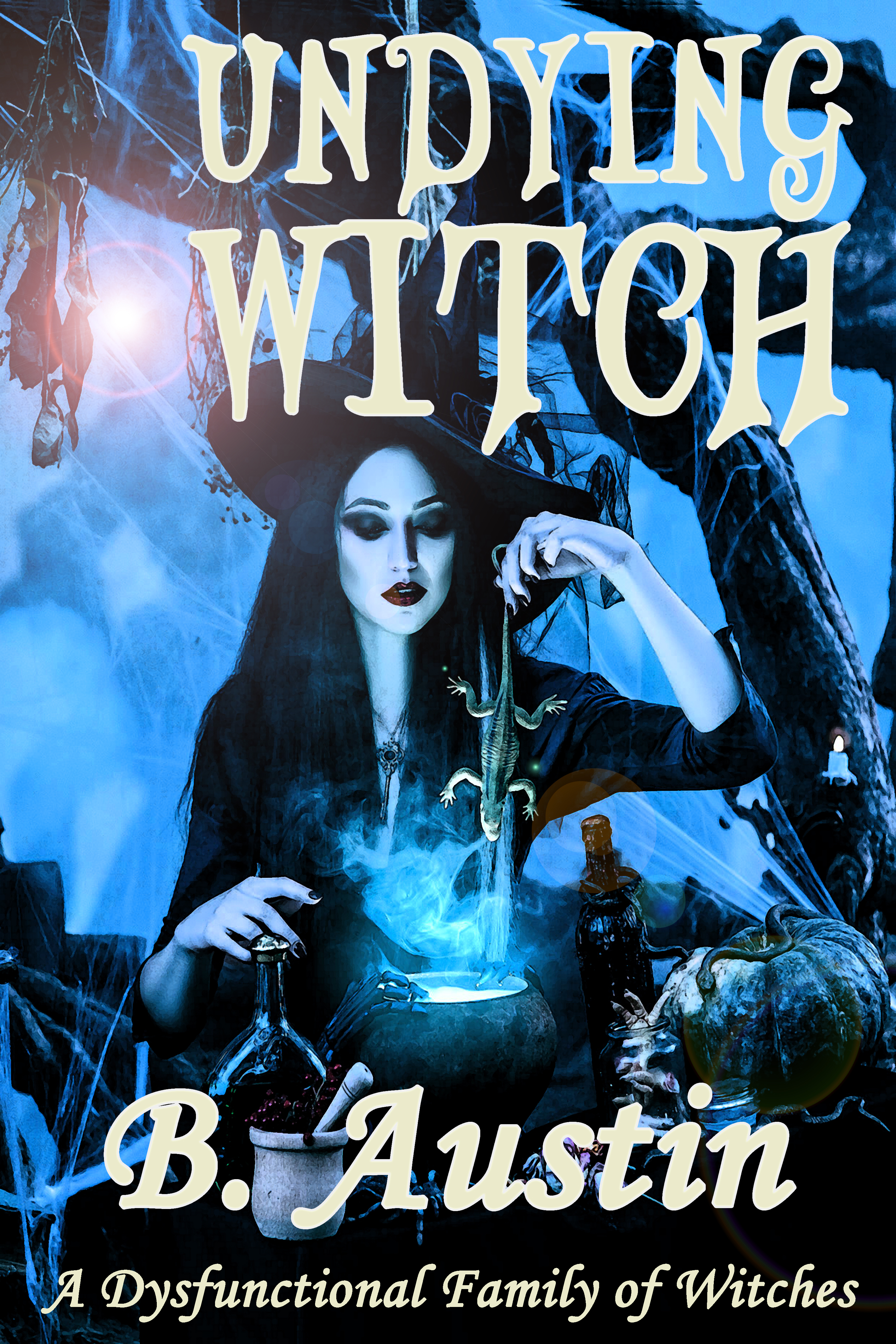 (A Dysfunctional Family of Witches Prequel)
 Dark Fantasy
 Date Published: October 1, 2019
Publisher: Spellbound Books
The illegitimate granddaughter of Catherine the Great finds a shapeshifting stone and discovers the magic to be young and live forever. Years later, Dima's teenage daughter resents a mother who is 112 years old but shifts into a woman young enough to be her sister.  Medea loathes a mother who loves her 17 cats more than she does her daughter. Medea despises a mother who claims all witchcraft as her magic and treats her daughter like a slave. In secret, Medea develops her own sorcery.
Purchase Link
Read FREE With Kindle Unlimited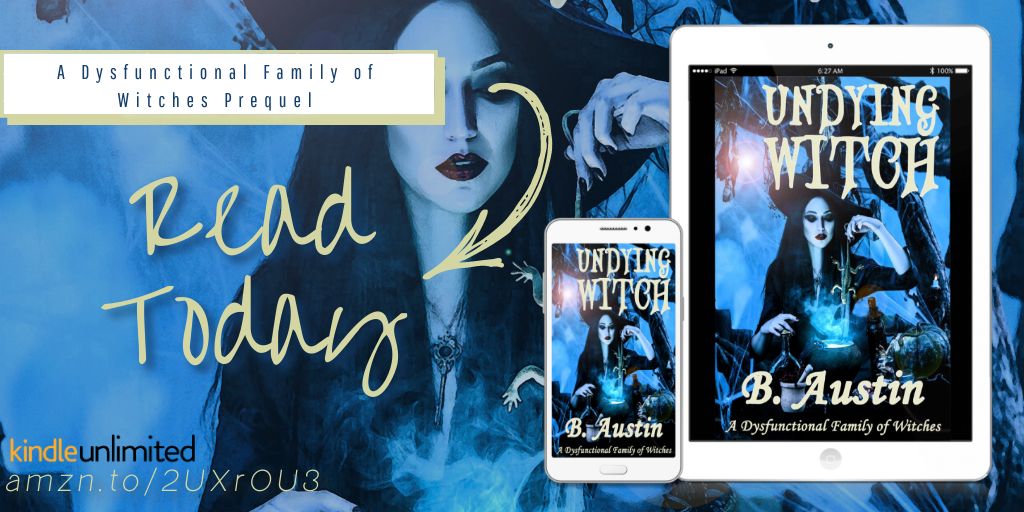 ~~~
UNDYING WITCH
A Dysfunctional Family of Witches
Prequel
By B. Austin
Excerpt
Magical powers sometimes came during times of panic to those who have always had the magic in their physical chemistry.
With the power of her mind, Medea slammed the back-kitchen door in Nick-Nick's face.
Her mother's lover spun to the other exit.
She slammed the door leading from the kitchen to the living room.
With one nod of her head, she sealed the kitchen windows.
She locked Nick-Nick into the kitchen with magic. He could not even break a window with a hammer.
It was dark by now and Nick-Nick had no neighbors behind him, just some scary-looking woods.
With one piercing look, Medea lit up all four burners of the stove.
She shook her head and the flames roared from the stove to the ceiling.
Nick-Nick pounded on a kitchen window, screaming at Medea, "Witch, let me out!"
He would have murdered me, Medea thought as she watched the kitchen burn.
She never even flinched as the flames spread to Nick-Nick and he seemed to melt like wax. She could smell the stink of burning flesh.
When Nick-Nick crumpled from her view of the window to the kitchen floor, Medea blinked her eyes, putting out the flames.
Medea then dragged out the scorched body. Thank goodness his neighbors really did mind their own business. She planned to bury Nick-Nick but then she heard the fire trucks roaring up the street.
Medea let go of Nick-Nick's burned hands and ran to the car in the driveway.
Oh Christ! I murdered a capo of the Mafia!
~~~
About the Author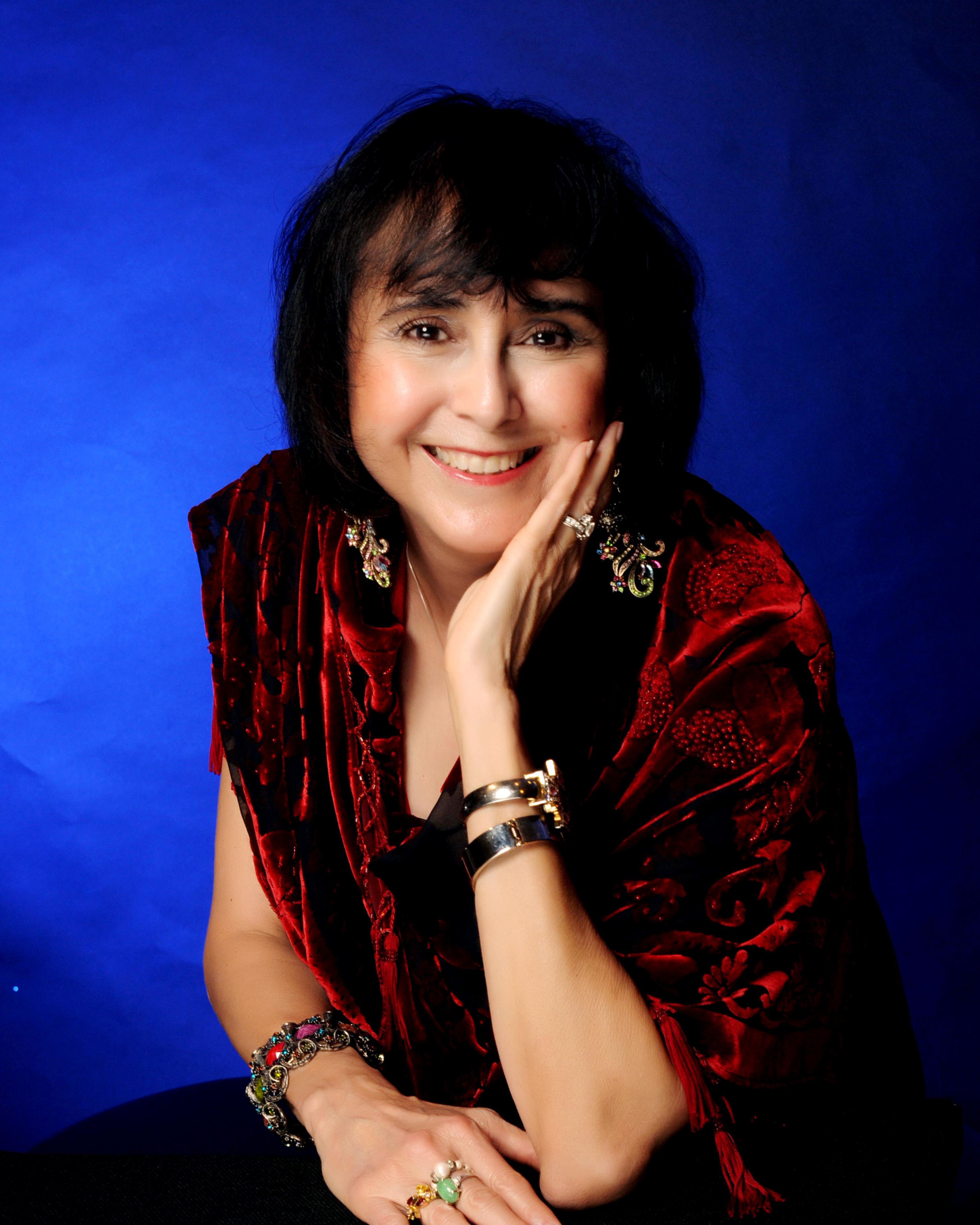 B. Austin grew up in the Land of Enchantment, New Mexico. She was told true tales of witches by her superstitious family. Before writing full time, she toiled in tech as a software engineer. She currently lives in Florida. She, also, writes under the name of Belinda Austin.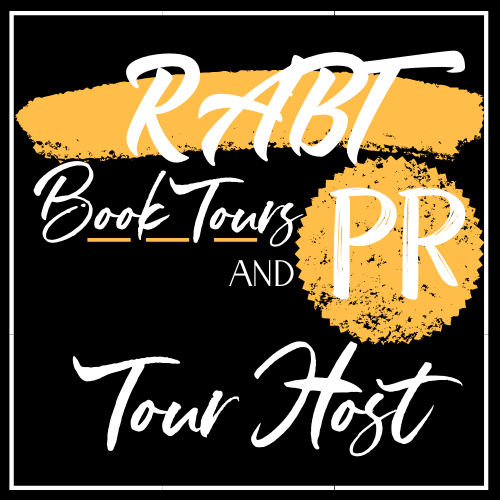 ~~~