Author: Mark Wallace Maguire
Narrator: Thomas Cassidy
Length: 8 hours 47 minutes
Series: The Alexandria Rising Chronicles, Book 1
Publisher: Speckled Leaf Press
Released: May 12, 2020
Genre: Action; Adventure

Rand O'Neal, an ambition-less reporter, is given a single task upon the death of his grandfather: Destroy a mysterious map. What should be a simple errand thrusts Rand into a journey across three countries where he discovers humanity's biggest secret. The book is labelled an action adventure, but contains elements of science fiction, suspense, and mystery.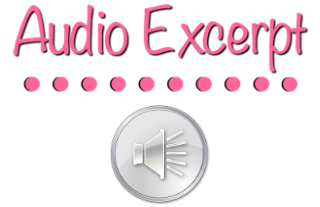 Mark Wallace Maguire is a Kindle best-selling author of several books, including the highly-praised Alexandria Rising Chronicles. He is a 2017 Independent Author of the Year Finalist and a 2017 Georgia Author of The Year nominee. He is also an award-winning columnist and journalist whose work has appeared in dozens of magazines and newspapers at home and abroad. He's been honored by several organizations, including The Associated Press, Georgia Poetry Society and Society of Professional Journalists.
In 2005, he was named Berry College Outstanding Young Alumni of The Year.
When he's not writing, he enjoys hiking, playing guitar, shooting short films and gardening.

Voice actor from the UK. Narrator of over 80 audiobooks ranging from London based police thrillers (The Edmonton Police Series), a variety of financial and self-help books, to the globe hopping excitement of the Alexandria Trilogy. In his spare time he enjoys martial arts, fitness, old German cars and conspiracy theories.
Q&A with Narrator Thomas Cassidy
How did you wind up narrating audiobooks? Was it always your goal or was it something you stumbled into by chance?
Both. I always wanted to do it and the opportunity to do so was revealed to me completely by chance. I was doing odd voice jobs at the time. It was nice to do, but I don't think anyone trains as an actor with the goal of selling people washing powder and furniture – I wanted specifically to be a storyteller. It all changed when I stumbled upon a video by Aaron Clarey talking about publishing. He recommended authors turn their works into audiobooks, and that you can use a service called ACX to hire narrators to do all the work for you if you don't want to do it yourself, and that was when I had my "AHA!" moment. 
Did you find it difficult to "break into" audiobook narration? What skill/tool helped you the most when getting started?
The initial challenge wasn't breaking into audiobook narration. I actually got really lucky, because after the first round of auditions I did on the night I signed up to ACX, I woke up to offers for 4 of them! The challenge came from getting the recordings to Audible standards. After my first couple of submissions were rejected, I realised It wasn't going to be as simple as just hitting record and sending it off, I had to learn about noise floors, getting the right RMS levels and bit depth etc – it was quite overwhelming to someone like myself who isn't the least bit tech-savvy. But I followed the instructions on a video by Youtuber Jerry Banfield on how to get your audio to Audible standards and I've not had one problem since then. Another lesson I learned was to be more discerning about titles I auditioned for, and pay attention to how well they're selling on the Amazon marketplace. Initially I never did that.  The first book I did was "A Curious Confession" by Kieran Marsden which to date is my worst selling audiobook. I still maintain it's a great story and is definitely worth hearing! Kieran is an awesome writer and I hope he gets his well deserved hit one day. I'll always be grateful to Kieran for my first ever audiobook job, and Jerry's video for taking the pain out of the whole process. 
A lot of narrators seem to have a background in theatre. Is that something you think is essential to a successful narration career?
I would say it depends on the subject matter. A good, engaging voice is sufficient enough to narrate a non fiction/information title. I know many people without training who produce titles to do with health/fitness, success and dating tips and they make a very good living from it. However when it comes to fiction and you have a story to tell, then yes I'd say theatrical training is essential. I wouldn't want to listen to a 10-15 hour audiobook where the narrator has little to no understanding of how to bring the characters of the story to life.
What type of training have you undergone?
Youth Theatre in Glasgow, Drama School in London, Screen acting classes in Manchester and perhaps most important of all, meeting and observing great characters in real life. 
How do you manage to avoid burn-out? What do you do to maintain your enthusiasm for narrating?
It's something that's hard to lose your enthusiasm for, because no two days are ever the same. I guess the key is to take on subjects you have an interest in, tell the stories you would read in your spare time anyway, and to keep the projects varied. When I'm narrating, I'm always satisfying a need: to tell a good exciting story (like Mark Wallace Maguire's Alexandria Trilogy and Mark Yarwood's Edmonton Police Thrillers) to have a laugh (The Accidental Scoundrel by Andrew Chapman), to learn something or to just talk about subjects I'm passionate about (like I got to do with Francis Kenny's "The Making of John Lennon" and Dave Holcomb's "His World Never Dies: The Evolution of James Bond"). 
What would you say are your strongest narration abilities?
Making each character sound unique. When I sent a friend a sample of my first big audiobook ("Jairus Sacrifice" by Mark Yarwood), he said "Cool! Which character were you?". Seeing as I did the whole thing, that was a massive – albeit unintended – compliment!
What about this title compelled you to audition as narrator?
I'd just come off a stream of finance books and self help books and was itching to tell a good story again. It was obvious right off the bat as I was reading the audition that Mark was a terrific writer and that I had to tell this story. I was attracted to "Alexandria Rising" because of my fascination with alternate history, mysteries, conspiracies and secret, shadowy organizations. Plus, I just love a good, classic adventure story! 
How closely do you prefer to work with authors?
I always encourage the author to engage as much as they want, and feel free to speak up if they want me to do something specific or if there's anything they're unhappy with or want changing. Because as collaborative as the process is, it's ultimately their work and they are the boss. Two things I like to do for each project: first I always ask the author to draw up a cast list of who he/she would like to portray each character in a hypothetical Hollywood movie. Sometimes I can deliver a soundalike performance, and the times when I can't, at least my attempt can create a unique voice for the character. Second, I always ask what section of the book they would like used as the 5 minute sample – and I kid you not – 80+ projects in and every single author I've worked with has just said some variation of "ah, doesn't matter! you choose".
Have there been any characters that you really connected with?
Rand O'Neal the hero of Alexandria Rising. I've always disliked passive aggressive bullies. There's a brilliant scene where Rand responds to the snide put downs of antagonist Dr. Virgillius in a very direct and beautiful way. 
There's many qualities I admire in Mark Yarwood's characters. From the tough and resourceful DCI Jairus, to the cynical and stoic DCS Radford. 
What do you say to those who view listening to audiobooks as "cheating" or as inferior to "real reading"?
You're still exercising your imagination the same as you would be with reading, with the added benefit of not straining your eyes, and the added convenience of being able to enjoy the material at times when you wouldn't be able to pull open the book and read.  I do think there's truth in the claim that watching movie or tv adaptations of books is cheating/inferior to reading. 
What's next for you?
In a word. More. More Alexandria, more Edmonton Police Thrillers, a spy thriller, more financial books. So much in the pipeline. I feel very lucky! 


Plugging you into the audio community since 2016.
Sign up as a tour host here.