Author: Sarah J. Sover
Narrator: Christopher J. Dusky
Length: 9 hours 10 minutes
Publisher: The Parliament House
Released: May 26, 2020
Genre: Fantasy; Humor

Rent in New Metta is through the cavern ceiling. When Granu barely survives her first gig teaching students who attempt to fillet her for lunch, the baby-eating troll ends up unemployed and facing eviction. Granu's only prospect for income is grueling work in the tar pits.
That is, until her playboy best friend devises a perfect, if suicidal, scheme — a heist! The Covered Bridge, the largest source of income for the city, has New Metta well under hoof. In a week, TCB Corporation pulls in enough cash to buy a small country. It's the ideal target, but security is top-notch. Granu needs three things to survive this heist: a crew of specialists, impenetrable sun protection, and gallons of grog.
There's just one thing Granu doesn't plan for — those damn meddling billy goats.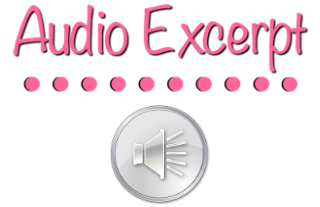 Sarah J Sover's debut novel, Double-Crossing the Bridge, released in 2019 by The Parliament House, became an Amazon Best Seller in humorous fantasy. Her short fiction was published in Jordan Con's first exclusive anthology and has been accepted for the second, releasing in 2021. Sarah was featured in September 2019's issue of Writer's Digest in the "Breaking In" column and subsequently wrote a guest post about leaning into your weird side for WritersDigest.com. Additionally, Sarah's background in ecology aided her in crafting multiple articles for Dan Koboldt's Science in Science Fiction, Fact in Fantasy blog series. Sarah lives in John's Creek, GA with her husband, two demanding little people, seemingly immortal snake, and rescue pup Gandalf the Grey. She enjoys blues dancing and a good IPA.

Christopher is 32 years old and living just outside of Seattle, WA. By day he works in telecommunications construction, and by evening he reads to a microphone in a padded room. In his spare time he writes adventures for D&D, plays games, and paints miniatures.
Q&A with Author Sarah J. Sover
Tell us about the process of turning your book into an audiobook.

I hit the narrator lottery! Double-Crossing the Bridge is published through The Parliament House, a small, indie press, so we went through ACX. At first, my publisher had it listed for a female narrator only, and that makes sense since my main troll Granu is female, but that didn't fit with what I heard in my head for this book. My publisher is always supportive of authors' visions, so when I asked them to open it up to both male and female voices, they agreed. The next morning, we had Christopher James' audition, and it was PERFECT! I didn't think this book could make me laugh again after the number of revisions I did, but I was in stitches! ACX took their sweet time at the QA stage, but CJ was awesome throughout the process, and I couldn't be happier with the result.

How closely did you work with your narrator before and during the recording process? Did you give them any pronunciation tips or special insight into the characters?

So, this is a funny story. The audition was amazing, and I was beyond excited about the audiobook when the first section came in. My publisher sent it over to me, and there was that perfect voice again, only this time, the pronunciations were different. I didn't want to reject the sample because everything else was so perfect, but the main character's name and a couple others were not pronounced the way I'd intended. So, I stressed over making a pronunciation video. It was really awkward and took about 5,000 takes. My publisher sent it over to the narrator. As it turns out, there was a misplaced email from him in my publisher's inbox asking about those specific words. Thankfully, CJ was really cool about re-recording, and we communicated directly after that point.

Were there any real life inspirations behind your writing?

I sometimes call Double-Crossing the Bridge a cross between How I Met Your Mother and Oceans Eleven with a cast of trolls. Fun fact: there are so many classic heist flick references in Double-Crossing the Bridge, even I can't find them all! I misplaced the master list some time ago and have only discovered 13 of the over 20 I know are hidden in there. Aside from the artistic inspirations, I've got loads of social commentary layered into the Double-Crossing the Bridge world. It's always interesting to me when readers identify with a character I wrote to be awful.

How do you manage to avoid burn-out? What do you do to maintain your enthusiasm for writing?

I write in bursts of superhuman productivity sandwiched between dry spells. It's that ADHD hyper-focus, I suppose. When I'm in the right headspace, all I want to do is get the story out, but I've got young children, so my writing is shoved into stolen little pockets of time. I frequently burn out, but then I reignite.

Is there a particular part of this story that you feel is more resonating in the audiobook performance than in the book format?

Some of the graphic scenes are fantastic in audio format, in my opinion. There's nothing that brings the visceral yuck more than hearing it described in intricate detail by a voice like CJ's.

If you had the power to time travel, would you use it? If yes, when and where would you go?

Nope. Too many paradoxes to avoid and unintended consequences with going backwards, and forwards has the possibility of tainting the now. I think I'll just take on each new horror as it comes, thank you.

In your opinion, what are the pros and cons of writing a stand-alone novel vs. writing a series?

I honestly can't tell you. I've written three books so far, and they are all firsts in potential series. I write fantasy, and when you've built an entire world, there's always more than one story lurking in it. I think it might be nice to do a one-and-done, but that's just not my style. Even though none of the sequels are written yet, those stories are still bouncing around my already cluttered head.

What bits of advice would you give to aspiring authors?

Don't listen to everyone's shitty advice. Do whatever you have to do to get the words down with whatever strategies work for you, and tune out all the noise. A community is necessary at the publication stage, but when it comes to writing process, only you know how to get the best out of yourself.

Do you have any tips for authors going through the process of turning their books into audiobooks?

Control what you can and then let the rest go. And definitely work with the narrator directly if you can, especially if you're writing speculative fiction with unfamiliar pronunciations.

What's next for you?

I'm currently querying my noir fantasy Fairy GodMurder, about a fairy godmother who goes rogue to hunt down the serial killer who slaughtered her first princess. I'm also working on the sequel, making appearances at conventions (COVID allowing), and working on a few side projects. If you follow @Comedic_SFF on Twitter, you're supporting one of them!


Plugging you into the audio community since 2016.
Sign up as a tour host here.