Author: Kevin G. Chapman
Narrator: Kevin G. Chapman
Length: 10 hours 10 minutes
Series: Mike Stoneman, Book 2
Publisher: First Legacy Productions
Released: Feb. 14, 2020
Genre: Thriller

"Championing the forgotten turns deadly in this pulse-pounding edge-of-your-seat crime thriller." Bruce Perrin, author of Killer in the Retroscape.

"Unique and twisted. Another home run by Kevin Chapman!" — Michelle files, author of The Many Lives of Ivy Wells.

THE DEAD GIRL THEY FISHED OUT OF THE EAST RIVER WAS A DRUG ADDICTED HOOKER, SO NOBODY CARES. Except that M.E. Michelle McNeill thinks it's a murder. When NYPD Homicide detectives Mike Stoneman and Jason Dickson start investigating, they encounter unexpected obstacles that point in a disturbing direction.

Every death is a tragedy, and every murderer should be exposed, even when nobody wants to hear about it. In order to uncover the truth, Mike and Jason have to go outside the lines, and risk their own reputations, jobs – and lives. This case is one that Mike can't walk away from, no matter how much he wants to.

Harry Bosch fans will love this fast-paced police thriller, from award-winning author Kevin G. Chapman. Book #1 in the Mike Stoneman Thriller series, Righteous Assassin, was named one of the top 20 Mystery/Thrillers of 2019 by the Kindle Book Review. The series continues here.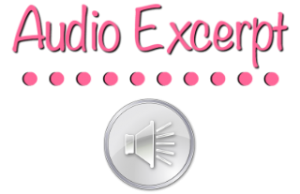 Kevin G. Chapman is, by profession, an attorney specializing in labor and employment law. He is the most recent past Chair of the Labor & Employment Law Network of the Association of Corporate Counsel, leading a group of 6800 in-house employment lawyers. Kevin is a frequent speaker at Continuing Legal Education seminars and enjoys teaching management training courses.
Kevin's passion (aside from playing tournament poker) is writing fiction. Kevin's first Novel: "Identity Crisis: A Rick LaBlonde, P.I. Mystery," was self-published through Xlibris in 2003, and is now available via Amazon.com as a Kindle e-book. His second novel, A Legacy of One, published in 2016 and was a finalist (short list) for the Chanticleer Book Reviews' Somerset Award for Literary Fiction. A Legacy of One is a serious book, filled with political and social commentary and a plot involving personal identity, self-determination, and the struggle to make the right life decisions. Kevin's next novel, Righteous Assassin (A Mike Stoneman Thriller), was a much more "fun" read — it's a page-turner. It has some serious sub-themes, but it's a serial killer chase and it's intended to be enjoyable and easy to read. It was named one of the top 20 Mystery/Thrillers of 2019 by the Kindle Book Review! Kevin has just recently finished book #2 in the Mike Stoneman Thriller series, Deadly Enterprise, which was published on December 2, 2019. He has recently completed the narration of books 1 and 2 in the Mike Stoneman Thriller series for audiobook release in 2020.
Kevin has also written several short stories, including "Fool Me Twice," the winner of the New Jersey Corporate Counsel Association's 2010 Legal Fiction Writing Competition, which was the genesis of the character Mike Stoneman, the protagonist in Righteous Assassin. He has also written one complete screenplay (unproduced so far) and has another screenplay and two more novels currently in the works, one of which is a sci-fi space opera epic.
Kevin is a resident of West Windsor, New Jersey and is a a graduate of Columbia College ('83), where he was a classmate of Barack Obama, and Boston University School of Law (magna cum laude '86). Readers can contact Kevin via his website at http://www.KevinGChapman.com.

Deadly Enterprise is a fast-paced crime thriller with a gritty, hard-boiled feel.
Detective Mike Stoneman is on med leave recovering from injuries sustained in his last case. His mind is ready to return to work, but the agony of physical therapy lets Mike know his body still isn't ready.
When medical examiner—and girlfriend—Michelle McNeill shares her suspicions about a recent autopsy, Mike is all ears.
Brushed off as a druggie suicide, no one is investigating what happened to the young woman pulled from the river. But while Michelle finds evidence of an overdose, she doesn't find proof of long-time drug abuse.
Her concerns are enough for Mike to nose around, but he hits the proverbial wall every time he finds a piece of the puzzle. His partner, Jason Dickson, shares his suspicions and lends a hand with Stoneman's official unofficial investigation even though he and new temporary partner, Ray McMillian, are working a high-profile, socially sensitive murder case. Jason is lead detective for all the wrong reasons, and though his resolve is tested, he's determined to help Mike.
I haven't read or listened to book one of this series, but the author wove enough relevant details throughout the story to answer my questions.
Where I stumbled, however, was with the narration. For me, the characterizations didn't ring true and watered down the story. It came across more as tongue-in-cheek… poking fun and parodying character personalities. It was annoying at times, but the plot is powerful enough to prevail.
Driven to see justice done, Stoneman walks a fine line between right and wrong navigating around dirty cops and corruption, prostitution, drugs, and murder.
Readers of crime fiction, hard-boiled suspense, and police procedurals will love Deadly Enterprise… just remember to breathe.
Enjoy!
I volunteered to review this audiobook as part of my participation in a blog tour with Audiobookworm Promotions. The tour is being sponsored by Kevin G. Chapman. The gifting of this audiobook did not affect my opinion of it.


Plugging you into the audio community since 2016.
Sign up as a tour host here.