Title: Claimed by Temptation: A Paranormal Romance Limited Edition Collection
Authors: Ariel Marie, Jessica Cage, Mercer Norris, Selene Drake, Erin St. Charles, Delizhia Jenkins, LeeSha McCoy, Nikki Clarke, Jade Royal, Kiarra M. Taylor, and Siren Allen
Genre: Paranormal Romance
Release Date:

March 17, 2020
Claimed by Temptation is a limited edition collection of tales designed to quench your thirst for the supernatural. You'll want to sink your teeth into these stories of your favorite mystical creatures.
From alpha shifters to powerful witches to magical djinn, there is something for everyone.
The stories in the compilation are exclusive and can't be found anywhere else. Don't wait, this box set will only be available for a limited time before it is gone forever!
Note: This collection contains material for mature readers (18+ and older) only.
~~~
What does it take to commit the perfect crime?
Delve into these dark and twisted tales by twenty USA Today and International Bestselling Authors.
No matter what kind of crime story typically catches your imagination, there's sure to be something for everyone.
Conspiracies, political plots, and yes, even murder, are just a few of the crimes waiting inside this box set.
Discover a narcissistic grandmother running an underground syndicate, or a support group bent on murder…and even a serial killer who turns his victims into fairytale creatures.
Uncover the passion, jealousy, and fear lingering in every tale.
This box set is packed with thousands of pages that will hold you on the edge of your seat, crying for answers. Contributing authors include:
Adam Alexander
Lena Bourne
Karen M. Bryson
Sian B. Claven
Thomas J. Eyre
Eric J. Gates
Inge-Lise Goss
N. Gray
D.J Grayson
Judith Holstrom
DL Jones
Carlyle Labuschagne
K.L. Lamar
 Judith Lucci
Brandy Nacole
Karen Randau
Kelsey Reed
Linda Reid
Deborah Shlian
Majanka Verstraete
Eva Winters
~~~
PreOrder today for only 99c!
~~~
Fire Quill Publishing
~~~
Historical Romance Ménage
Date Published:
1/27/2020
Publisher : Beachwalk Press
Can Liza find her place in a lawless world?
When Liza Trent decided to become a mail order bride out west, she never imagined her fiancé would die before she arrived. His death places her in debt, and the only way to pay off the money is by auctioning off her virginity against her will. When she's rescued by two handsome men, she mistakenly thinks they're assassins. Despite her reservations, she accepts their protection.
Only the two men, Apollo Beck and Blue Hawke, aren't assassins. They're Texas Rangers sent after a man who preys on women, and their dangerous hunt has just brought Liza into the line of fire.
Confused with the attraction she feels for two men, Liza has a difficult decision before her: commit to loving Apollo and Blue or commit to her burning desire to become a doctor…unless she's found and taken for revenge first.
~~~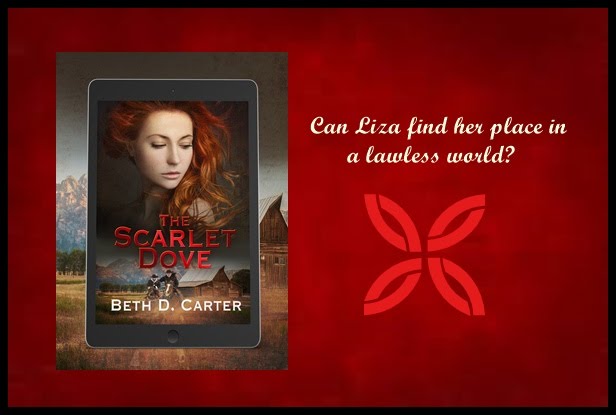 ~~~
EXCERPT
"You owe me a lot of money, Miss Trent."
Liza cast a quick glance at the man who spoke. The charm of his Southern twang barely concealed his menace. He had introduced himself as Mr. Reynolds, her travel benefactor, when the stagecoach had finally come to a halt in Diablo Hills, Arizona. With the swarthy undertones of someone mean, the lifelessness in his dark eyes hinted at a streak of cruelty. He stood tall, very thin, and dressed impeccably in silk brocade pinstripe complete with a top hat and cane.
Her face flushed, and she quickly looked back down at her hands.
"I know it's a terrible shame," he went on, "having your intended pass before the wedding, but business is business, Miss Trent." He paused to fuss with some imperceptible dust on his left sleeve, letting his point sink in. Slowly, he lifted his eyes to meet hers. "Now you have business with me."
Sweat gathered between her breasts. She shifted in her seat, trying to find some comfort in the stifling room from the oppressive heat, but she found little relief. With no windows, the room was nothing short of a tinderbox from Hell, leaving her to think she might pass out at any minute. Perhaps that might be best, considering.
"How much?" she whispered, barely able to speak past the lump in her throat. The new life she envisioned rapidly faded from sight.
"Well, let's see, there's the cost of your coach ticket, the chaperone services of Mrs. Nambaker, your hotel fees, your food fees, and of course, my fee of bringing you and your intended together. So total, Miss Trent, your balance is five hundred dollars."
Something heavy landed on her chest, and for a moment, she struggled to breathe.
"Five hundred dollars?" she gasped. "I don't have that much money!"
"Well, then, I guess you're in a pickle," said Mr. Reynolds smoothly.
She clasped her hands together tightly and focused on a particularly large freckle near her left thumb, one of the thousand she must have, and let her mind wander for a moment. When she had left Boston to become the bride of a man she had never met, it had seemed all her money problems had been solved. Upon her arrival, however, she had been informed her fiancé had succumbed to heart trouble, bringing the nightmare of the past year to a blistering head.
"Miss Trent?"
She blinked and jerked her gaze back to Mr. Reynolds. "I can work," she said. "I can clean. Wash clothes. Sew. I know how to crochet."
Mocking amusement lit up Mr. Reynolds's fathomless eyes. "You could sew and wash and crochet for a hundred years and you'd still not be able to repay all that you owe me. In fact, there is only one profession I can think of that would repay the revenue I've invested in you. A job where your services are best rendered on your back. Do you understand what I'm saying, Miss Trent?"
She swallowed, her heart hammering heavily in her chest. Yes, she knew exactly what he implied. The very reason why she was here now, sitting in this hot, little room in the middle of nowhere Arizona, was because she had been trying to escape just such a fate.
"As it happens," he continued, satisfaction dripping in every word, "I am in partnership with an establishment where you'd be able to ply the working woman's trade, per se. I believe such a match would be advantageous to both of us, Miss Trent." He bent down on one knee beside her and fingered her strawberry red hair that lay limp from sweat and travel dust. "You would certainly fetch a high price, my dear. Someone with your fair coloring is rare amongst the harsh Arizona land."
Then he licked her cheek, the slick tongue starting at the corner of her mouth and traveling upward. Liza jerked her head away, and she jumped from her seat, wiping furiously at the saliva coating her skin.
He rose from his kneeling position, smiling with satisfaction. "You ply your trade well, Miss Trent, and perhaps we can work together in a more intimate setting."
"I'd rather die."
~~~
About the Author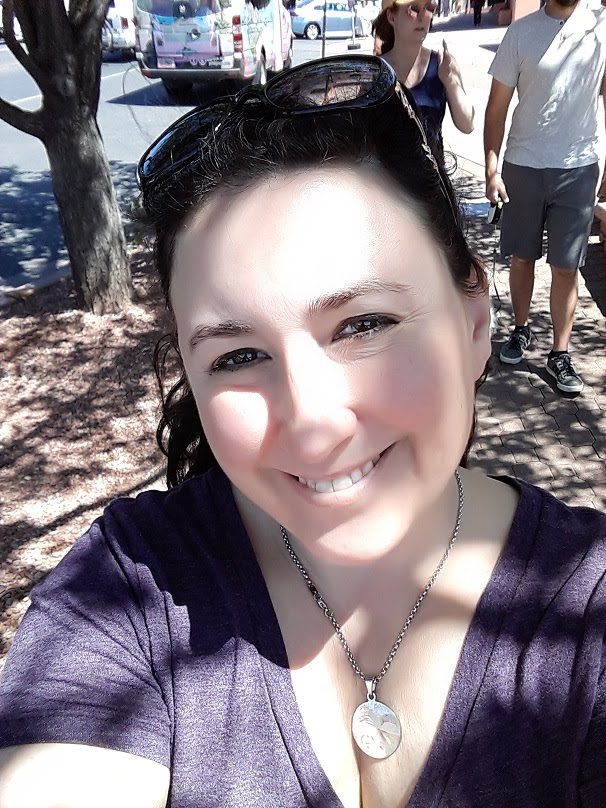 I began reading my mom's Harlequin Presents in the fifth grade, and from the first story I knew I wanted to write romance novels. I like writing about the very ordinary girl thrust into extraordinary circumstances, so my heroines will probably never be lawyers, doctors or corporate highrollers.  I try to write characters who aren't cookie cutters and push myself to write complicated situations that I have no idea how to resolve, forcing me to think outside the box.  I love writing characters who are real, complex and full of flaws, heroes and heroines who find redemption through love.
~~~
~~~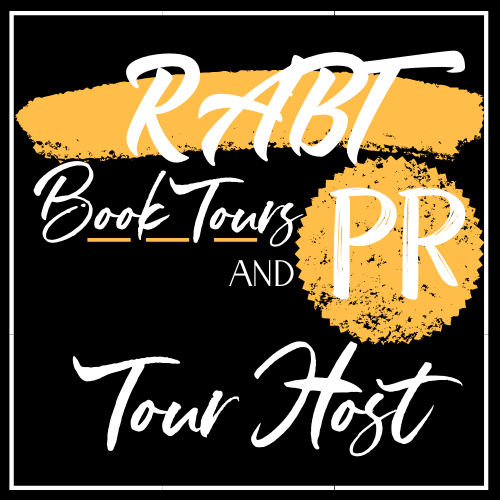 ~~~
When Felicia asked me how writing the 52 Weeks of Writing Author Journal
and Planner affected me, my immediate response was 'in every single way!' Never before have I shown this much of myself and my own process, both as a writer and a writing coach, in a piece of work. It felt like I was turning myself inside out for all the world to see.
Yes, that's as scary as it sounds 😉
Terrifying as it was, though, it taught me these three valuable lessons.
Staying true to ourselves takes time and devoted effort.
I am all about doing what you know in your heart to be right. But, when we're in the middle of doing something utterly vulnerable, it's not easy to stay the course. I questioned myself more than usual and it took so much effort to conquer that little voice inside my head, which only got louder the closer I got to publishing.
Knowing this was a big project for me, I gave myself enough time to finish it. Because of that, I could afford to sit back and reflect on what I was doing, and why, whenever I felt I was getting in my own way. I could take a moment or two to centre myself each time doubt hit me in the face, which happened quite often.
If I had been on a strict deadline or unwilling to sit with the discomfort that is self-doubt, I might have given in to that nagging voice. Reflecting on my doubts created space for my heart to really guide me and keep me on the path. If anything, that taught me to never rush a project, especially those dearest to my heart.
Not every opinion matters in the same way.
When I asked a group of writer friends to test the final version of 52 Weeks of Writing, it didn't resonate with one of them. Even though the others were very happy with the result, it made me think I missed the mark entirely (because that's what negative feedback does, right?).
Instead of making knee-jerk changes, I sat with what made us different, and what made them different from the other writers I asked for help. Zooming in on this made me realise this writer friend actually wasn't part of my intended audience.
When I was done pondering over all this, I decided to stick with what I had. That doesn't mean I didn't learn anything from their feedback. In the end, it helped me hone in on my ideal audience and that was a wonderful lesson in itself. But, because I took the time (see lesson one!) to understand why 52 Weeks of Writing wasn't ideal for them, I was able to stay true to myself and take only what I needed from it.
Feeling supported makes all the difference.
Writing can be very lonely. Over the years, I've learned that, the more vulnerable a project makes me feel, the more I isolate myself.
While it's perfectly OK to hermit during the creative phase, eventually we have to venture outside and share our work. After all, we need other people's advice and opinions. We just have to be sensible about who we ask and how we interpret their feedback.
During the months I worked on 52 Weeks of Writing, I didn't only learn that feeling supported is vital to my process. I also learned that, the more vulnerable I allowed myself to be about what I was doing, the more support I gained. It's that support that kept me going each time I thought of giving up.
In the end, our creations are our own, and we're the ones taking the risk. Knowing that someone has our back makes the jump less scary, though. It's no guarantee we won't fail, but I take comfort in knowing I have a bunch of supporters out there ready to apply bandages to my scraped knees and chin if I do fall flat on my face. I don't think I'll ever isolate myself again.
Writing 52 Weeks of Writing has affected me in more ways I can fathom, but these three lessons made the biggest impact. On what I write, on how I write, and how I interact with my community. And I'm forever grateful for that.
 ~~~
Are you ready to become the writer you were always meant to be?
52 Weeks of Writing will get you cracking by making you plan, track, reflect on, and check in with your progress and goals an entire year long.
52 Weeks of Writing will help you dig deep by offering questions and writing prompts designed to unravel whatever truths about your writing you're ready for.
52 Weeks of Writing will keep you inspired by delivering a thought-provoking writing quote every week.
Do you struggle with setting goals that reflect your daily reality?
Do you want to practise breaking goals down into manageable chunks?
Would you like more insight into your writing habit(s) and figure out why you keep getting in your own way?
And do you want to create a sustainable writing practice that honours your needs and desires as a writer?
Then the 52 Weeks of Writing: Author Journal and Planner is for you.
52 Weeks of Writing brings together every lesson Mariëlle S. Smith has learned as a writing coach and writer. Wary as she is of comparisonitis and unhealthy competition, this author journal and planner was designed to help writers develop and fine-tune a practice that works for them.
If you're ready to get out of your own way and become the writer you're meant to be, pick up your copy of 52 Weeks of Writing today.
Purchase Link
https://mswordsmith.nl/journal/
~~~
Author Bio  
Mariëlle S. Smith is a writer, editor, and writing coach.
Next to her non-fiction work, she is currently working on a YA fantasy series, and she co-writes LGBTQIA* romance under a pen name.
She lives Cyprus, a small island in the Mediterranean Sea, where she organises private writer's retreats, is inspired 24/7, and feeds more stray cats than she could have ever imagined.
Social Media Links  
 ~~~
Six great prizes available!
~~~