Author: Errin Stevens
Narrator: Sean Posvistak
Publisher: Errin Stevens
Released: Jul. 17, 2017
Series: The Mer Chronicles, Book 2
Length: 8 hours 39 minutes
Genre: Romantic Fantasy


The sirens of Griffins Bay are in trouble, and the recent slew of royal suicides looks to be the least of their worries.

For one, unless a blood relative of the queen shows up, no one's around to staff the monarchy. Well, except for a whack-job bureaucrat and he seriously won't do. Worse is the community unrest threatening siren society, a problem caused by too many humans in the pool, which means Simon and his off-limit girlfriend will have to run and hide if they want to make more of their flirtation…

The solution doesn't inspire confidence at first, but the Blakes have everything at hand to set their world to rights – namely, a hidden queen, a dead prince, and a facility for human manipulation. Once they find their sea legs, they'll restore order, distribute smart phones, and drive that conniving bureaucrat to a grisly, satisfying end.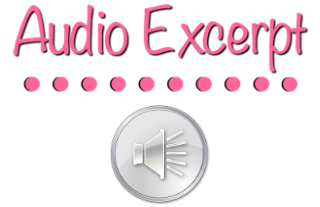 Errin Stevens writes paranormal romantic suspense stories from her home in Minnesota. When not wrestling with unruly narrative – or reading literary and commercial fiction like a fiend – you'll find her poring over seed catalogues (winter) or gardening (the other three days of the year).

Sean is an aspiring game developer who's used his years of work on Youtube to excel at audiobook narration.

with Author Errin Stevens
Waffle fries or curly fries? Curly unless waffle is all they have, 'cause better some fries than none.
GIF with a hard g or soft g? Hard!
Fantasy or science-fiction? Fantasy is more relatable imo.
Superman or Batman? Superman fer shure.
Text message or call? Text.
Pancakes or waffles? Waffles.
Doctor Who or the Walking Dead? Dr. Who.
TV Shows or movies? TV Shows – love what's going on on the small screen these days.
Facebook or Twitter? Facebook, although I most prefer Instagram.
Alice in Wonderland or Robinson Crusoe? Robinson. I even quote him in my first.
Being too warm or too cold? Prefer cold 'cause I can get warm. Hot doesn't leave a girl as much wriggle room.
Netflix or Hulu? Netflix.
Work Hard or Play Hard? Both. Sorry.
Passenger or Driver? Passenger so I can read.
Amusement Park or Day at the Beach? Beach. Crowds give me motion-sickness…
Honesty or Other's Feelings? Other's feelings.
Movie at Home or Movie at the Theater? At home in my jammies with my people.

The Mer Chronicles Giveaway: 6-month Audible Subscription

View the full 21-day schedule here!

Plugging you into the audio community since 2016.
Sign up as a tour host here.