PODIUM ANNOUNCES EXCLUSIVE AUDIOBOOK PUBLISHING DEAL WITH LitRPG PIONEER AND AMAZON BEST-SELLING AUTHOR HARMON COOPER
Author: Harmon Cooper
Narrators: Andrea Parsneau
Length: 10 hours 25 minutes
Series: Death's Mantle Trilogy, Book 1
Publisher: Podium Publishing
Released: Dec. 17, 2019
Genre: Dark Fantasy; GameLit

Audiobook Home for Trendsetting Author to Release Death's Mantle Audiobook Trilogy; Death's Mantle: Book 1 Audiobook Available December 17; Death's Mantle 2 and 3 Available Early 2020
"We are really excited to partner with Harmon on his new series. We have followed his career for years as he released ever more popular series, and the stars have aligned for us to collaborate on Death's Mantle," said Podium CEO, Scott Dickey. "It fits squarely in Podium's wheelhouse – it's a metaphysical fantasy thriller that Podium listeners will love. Harmon was one of the first authors to bring GameLit storytelling to mass audiences, and we are excited to bring this new series to audiobook fans around the world."

Lucian North is supposed to be dead.

Suffering from a rare heart condition that doctors say should have killed him over a year ago, Lucian is playing a video game when Death finally comes.

Rather than give in, Lucian pulls a gun on the Grim Reaper.

As the two stare each other down, terrible demons known as injuresouls swarm into the room in pursuit of Death.

Summoning courage he never knew he had, Lucian comes to Death's aid. And for his troubles, he is awarded Death's Mantle.

Transported to a spiritual world he could have never fathomed, Lucian finds that he is instantly powerful, able to conjure weapons from scratch and perform incredible feats. He introduces game mechanics to his new role, develops a carefully curated inventory list, and modifies a HUD system that allows him to better track his targets.

It isn't easy being Death, and Lucian will need just about everything he can get as he faces off against fallen angels, appalling parasites, demon-born injuresouls, and savage Death Hunters.

Regardless of his sudden strength, his newfound enemies, and his gamer ingenuity, Lucian can't communicate with the living, which wouldn't be a problem if he hadn't discovered something terrible about his family…

Lucian's brother is scheduled to die, and only Lucian has the power to do anything about it.

Death's Mantle is a dark fantasy GameLit novel that LitRPG, metaphysical fantasy, occult sci-fi, and thriller readers will love. Death's Mantle is written by Harmon Cooper, bestselling GameLit author of Way of the Immortals, House of Dolls, Cherry Blossom Girls, The Feedback Loop and Monster Hunt NYC. It was inspired by the anime Parasyte, the comic book series Sandman and Spawn, the books On a Pale Horse and the Tibetan Book of the Dead.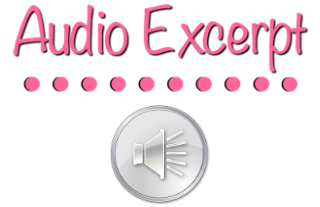 Harmon Cooper is a prolific Amazon best-selling author of 50 science fantasy books and counting. He was one of the earliest authors to bring GameLit to the West. His most popular series include Way of the Immortals, House of Dolls, Cherry Blossom Girls, The Feedback Loop and Monster Hunt NYC. Originally from Austin, Texas, Cooper was a musician before transitioning to world traveler and writer, spending five years in Asia honing his writing skills, wanderlusting, studying languages, and teaching English. He now lives in New England (and loves it!) with his wife.

Andrea Parsneau is an actor, gamer, and artist, known as the most prolific independent female narrator in the genres of LitRPG and GameLit and has made a name for herself working with some of the most recognizable names in the genre. Just recently, she narrated one of the most anticipated productions in Gamelit/LitRPG history, "The Wandering Inn" by Pirate Aba to great critical acclaim. Andrea specializes in bringing each character to life organically through character acting, emotional authenticity and fast-paced action, and is proud to have credits with companies such as the highly prestigious Soundbooth Theater, Podium Publishing, Double Damage Games and more. Outside of her growing catalog of audiobooks, her voice can also be heard in Rebel Galaxy Outlaw and the popular Fallout 4 New Vegas mod with more to come!
Q&A with Narrator Andrea Parsneau
When did you know you wanted to be an audiobook narrator?
The moment someone proposed it to me as an actual career path! I feel like narration is one of those jobs that – until you hear about it – somewhat flies under the radar. I listened to audiobooks all the time and had favorite narrators I would look for, but I never thought of it as something I could actually "do" until an author friend suggested it to me! He showed me ACX and the rest is history.
Did you find it difficult to "break into" audiobook narration? What skill/tool helped you the most when getting started?
I don't know if there is really anything to "break into" per-say, more just finding what style of narration works best for you! I had a clear idea of at least some of what I wanted to achieve in the first year, and a vague idea of the path I wanted to take to get there. That helped me a lot! I knew I wanted to do Royalty Share because I loved the idea of partnering with an author and the financial security of a passive income, and I had a specific genre in mind already that I had fallen in love with that I felt my style of storytelling would fit, so that gave me the beginnings of a plan. That really helped get me started in the right direction.
A lot of narrators seem to have a background in theatre. Is that something you think is essential to a successful narration career?
Narration is acting, through and through. From computer programming nonfiction to high fantasy epics or sci fi westerns, the narrator's job is to bring that story out of the pages and into the ears in such a way that the words in that book are brought to life. Theatre is a HUGE help in doing that. I recommend theatre training to anyone looking to get started in narration.
How do you manage to avoid burn-out? What do you do to maintain your enthusiasm for narrating?
I decided when I started narrating that I would only do books that I enjoyed reading, even if that meant I handicapped myself later on. I knew if I started forcing myself to work on projects my heart wasn't in, I would burn out super quickly. I still struggle to maintain the work/life balance but doing titles I really love and taking off Sundays to spend time with family has helped me feel relaxed and refreshed to keep pouring myself into every work!
Are you an audiobook listener? What about the audiobook format appeals to you?
Absolutely! I am an artist and a gamer so whether I'm running around gathering resources in Guild Wars 2 or working on a digital portrait in Procreate, I can listen to my favorite book the whole time! That, coupled with the amazing performances you get to hear while listening, make it an amazing experience all its own.
Is there a particular genre you feel unsuited for? Have you ever declined a project because you didn't think you were right for it?
Oh absolutely! I don't think I pull off horror well. At all. I literally scare myself walking around a corner too quickly, so what business would I have, trying to scare anyone else?!?
How closely do you prefer to work with authors?
I become friends with the authors I work with. I love it. Every title I work on at this point is a series, so I have long conversations about characters and motivations that eventually turn into weekly chats about life in general! Getting to know the authors on a personal level helps me understand what they want to get out of their story and how their experiences have informed their characters!
Who is your "dream author" that you would like to record for?
Christopher Moore. No question. That man's grasp of satire is just unparalleled, he is PHENOMENAL! Lamb is a work of art.
What bits of advice would you give to aspiring audiobook narrators?
Find the genre that you are happiest in and best suited to narrate for, people can absolutely hear when you enjoy what you are reading!
Curate your titles! Be careful when you start out. Consider a pseudonym until you find the "right" genre for you.
Be careful whose advice you listen to. Make sure they are in a "better" place than you are.
2020 is going to be a huge year for me and I am so excited! From Volume 2 of The Wandering Inn to several new series from multiple amazing authors I already have the pleasure of calling friends and business partners, there is a LOT in store for the coming year that I cannot wait to share! Stay tuned!

Dec. 15th:
Dec. 16th:
Dec. 17th:
Dec. 18th:
Dec. 19th:
Dec. 20th:
Dec. 21st:

Plugging you into the audio community since 2016.
Sign up as a tour host here.