~~~
How to Sell Your First Book?
Guest Post
My name is Shoshi Herscu, an investigative journalist and an activist from Israel. My book Mass Awakening tells the story of my personal awakening, as well as that of all humanity, to the massive deception of the world's Elite controllers and their devastating agendas. It is an exposé on dark agendas and how people are fighting back offering hope for the future (spirituality/self-transformational/narrative nonfiction genre).
As I'm the publicist of my book, I'm the one responsible for the promotion and selling of this book. My book was published last year and I've learnt a lot during this year how to promote it. So in this post I'm going to share with you what works to sell my book.
First, I learn a lot from other writers who provide free books on this topic with excellent advice on how to promote and sell your books. I'll mention two books that greatly helped me start doing this:
How to Promote Your Book by Authors Publish (especially read Alicia Sophia's way to promote her book).
10 Ways to Sell More Books by Tom Corson-Knowles
I've carefully read these books and then implemented those suggestions that I resonated with and I felt that they are appropriate for my book.
I also have a book blog where readers can go directly to Amazon's buy book and buy my book. But the most important thing is that on this website I post at least once a month an in-depth article about topics that interest the audience of book to engage with my audience. These topics include intel about the manifestations of the mass awakening worldwide, the upcoming financial system (QFS) that I recently received confirmation it was already activated and runs behind the scenes simultaneously with the current one. I provide intel from insiders about the secret space programs and continue adding content that I notice people are asking about or posts that explain unclear issues.
After publishing these articles on my website, I share them in relevant groups on my social media, including Facebook with popular, relevant hashtags that I check on HASHTAGIFY.ME
Then I create videos in which I add details that I didn't mention in the articles and post them both on YouTube and Bitchute. From the videos, I create mp3 files for podcasts which I then share on popular podcast platforms, including BuzzSprout (highly recommended), Google Play, and others. Don't underestimate podcasts as I read somewhere that nearly half of the Americans prefer to listen to podcasts while shopping or driving.
Another way to sell more books is by book reviews published on sites such as BookWalker, sending a copy of my book to relevant magazines to publish a review and of course, book tours which I learnt about only recently. Another resource for newbie authors is to promote your book on sites that provide free book promotion. If you want to know how they benefit from this even though it's free, watch this short video https://kindlepreneur.com/list-sites-promote-free-amazon-books/
In order to know how the selling of your book is going check its Amazon Best Sellers Rank. Your book is doing well when it's below 100,000. If it's around 1,000,000, it's not doing well and probably your book sells less than one copy a day. There are days that my book reached 75,000 and higher, while there are days that it's above 1,000,000. It's a learning process. Don't take it hard. You improve with time.
Shoshi Herscu
Author
~~~
Spirituality / Self-Transformational / Narrative Nonfiction
Date Published: October 8, 2018
An Exposé on Dark Agendas and How People Are Fighting Back   
The truth has been hidden from us while a global policy of mass depopulation and exploitation has been carried out behind the scenes for the past half-century. The author, an independent journalist, became aware of this agenda only in the past few years. She found it hard to believe, but in-depth research and the testimony of whistleblowers worldwide have exposed these strategies. They include geoengineering (chemtrails), fluoridation of water supplies, GMOs, vaccinations, false flag terrorist attacks, and economic warfare by the group David Wilcock calls the Cabal. However, despite this grim reality, a positive shift of mass awakening is occurring worldwide. Tribunals are being established to prosecute elite offenders; revelations of hidden technology like free-energy and new economic models are being put forth. The author shows how humanity is claiming its rightful heritage as spiritual beings and charts the course of our elevation of consciousness.
MASS AWAKENING gives us all real hope for an amazing future.
~~~
Mass Awakening is Shoshi Herscu's well researched and yet profoundly personal handling of intensely shocking material, rarely covered in print. It is both a true inspiration and a much- needed breath of fresh air.
~~~
About the Author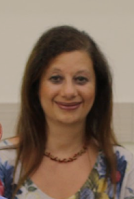 Shoshi Herscu has an MBA degree from the University of Humberside in Hull, England (today, The University of Lincoln), and is a graduate (BA degree in English linguistics and special education) of the Hebrew University in Jerusalem, Israel.  She worked as a journalist for PCON magazine, which is an IT magazine for CIOs and CTOs in major companies and organizations in Israel for several years. In this position, she wrote in-depth articles on a wide array of advanced technologies, such as encryption, the Dark Net, analytic tools, protecting the corporate website. She also interviewed opinion leaders in the Israeli hi-tech arena.
She then worked as the content manager of IsraelAgri.com, the international Israeli agriculture portal, where she wrote articles on Israeli agriculture and interviewed opinion leaders in this field. Becoming aware of the topics in this book, she started writing articles for alternative newspapers and blogs, one of them Israeli Patrioti. Over 20,000 people have read her online articles on this site, now defunct, and her personal blog on Cafethemarker.com.
~~~