~~~
Guest Post
How I Sell All My Books at Con and Book Fairs
by Shami Stovall
If you've ever gone to a book convention or book fair, you know there's a fierce competition between authors. Sure, the other authors are friendly, and it's not like they'll stab you the moment your back is turned, but everyone basically has the same goal: sell their novel.
And the customer only has so much money, time, and attention.
The real question becomes—how will you stand out in a sea of authors all fighting for the same $10? I agonized over this dilemma the first time I ever went to a convention. I figured there was no way people would want to read my stuff. This was my debut novel! They didn't know my writing history, or how much work I had put into the book. All the convention goers knew was that I was some schmoe peddling a book. Why was I worth their time?
My solution: I drew caricatures for free.
The only caveat was that they had to read my book while I worked. This way, I could get them hooked with the first chapter, and then they'd be dying to know the rest. Or, on the other hand, they get a free drawing and feel indebted to me, so they buy the book anyway as a sort of "tip." The latter isn't my ideal (I want to gain fans, after all) but it still helps me recoup costs.
My caricatures aren't special (they're cute and chibi). Here's an example:
But giving something away for free entices people to your booth.
I can already hear some of you screaming, "But I can't draw! This doesn't help!"
Anything can be used as a hook. Can you make bracelets? Can you play an instrument? A simple hook that doesn't involve selling your book will make people think higher of you when they approach. Never start with, "Let me sell you something" because people are bombarded with ads and sales pitches all the time. Start with, "Let me entertain you for a moment" and your potential audience will be thrilled to engage.
Just for reference, I tend to sell about 10 books an hour (1 for every 6 minutes) OR IF IN A SERIES, 20 books an hour. That means I sell a couple hundred every weekend, making my money back on a booth and some profit.
If you can draw—Great!—I totally suggest you do what I've done. Give away small (and fast) pieces of art to help "lure" people to your booth. If not, pick a skill you can do and roll with it. Be creative!
And now that I've hooked you with some free advice for selling, maybe you wouldn't mind checking out my fantasy novel, A Company of Monsters!  Trust me, if you read the first chapter, you'll be hooked. I've seen hundreds of people always fall into the same glorious trap.
Happy writing!
~~~
Fantasy
Publisher: Capital Station Books
A secret war of sorcerers threatens to tear the world apart.
The year is 1917, and the Russian Empire is on verge of collapse.
Florence Cavell—codename Geist—takes her special forces team of sorcerers into allied territory in an effort to hunt down spies and keep the Russian royals alive. If the Russian Empire falls, the Germans and Austro-Hungarians will turn their full attention to France and Britain. That can't be allowed to happen.
Unfortunately for Geist, the enemy has sent the Eyes of the Kaiser, specialists who hunt and destroy sorcerers. And they came prepared to eliminate not only the Russian royalty, but the Ethereal Squadron as well.
KINDLE UNLIMITED
Praise for Ethereal Squadron:
"In tense, precise prose that skillfully conveys detailed descriptions, Stovall delivers this engrossing story of fantasy adventure with utmost precision. The Ethereal Squadron's riveting fantasy world will fuel readers' imaginations and leave them crave for the next book in the sequel."
– The Prairies Book Review
About the Author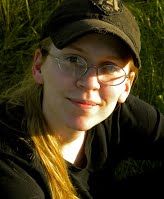 Shami Stovall grew up in California's central valley with a single mother and little brother. Despite no one in her family earning a degree higher than a GED, she put herself through college (earning a BA in History), and then continued on to law school where she obtained her Juris Doctorate.
As a child, Stovall's favorite novel was Island of the Blue Dolphins by Scott O'Dell. The adventure on a deserted island opened her mind to ideas and realities she had never given thought before—and it was at that moment Stovall realized story telling (specifically fiction) became her passion. Anything that told a story, be it a movie, book, video game or comic, she had to experience. Now, as a professor and author, Stovall wants to add her voice to the myriad of stories in the world and she hopes you enjoy.