~~~
5/5 Stars!
Small towns can be wonderful places to live. With their low-stress way of life, rural living offers simple pleasures enjoyed by neighbors who know all about each other.
Not a good thing if you're Dayna Dalton and live in Bulwark, Georgia.
A full college scholarship years ago offered Dayna a brief respite but before her life could begin, the young journalist had to return to care for a sick mother—the mother whose loose morals and even looser tongue gave Dayna the white-trash reputation she was born into.
She hasn't helped herself any working her way through Bulwark's male population. Spurred on by alcohol, Dayna is running from a lifetime of unrequited love for Clay Finnes, now Bulwark's sheriff.
But Dayna is also running toward something, she just doesn't know what… or who.
Clay is no longer the center of Dayna's world after she's saved from a wolf attack by a caped stranger with red eyes. Red perpendicular eyes.
Dayna Dalton has always known strange things happen in Bulwark, but she's about to find out how strange things can get
This read is the ninth and last story of the Bulwark, Georgia paranormal anthology. Though I have read none of the earlier books, I don't feel as though I was in the dark about Bulwark or its residents. The story flowed freely keeping me in the moment and feeling Dayna's frustration, desperation, and self-hate.
I knew something was off about Mrs. Sweetpea (That name!), Dayna's current neighbor… and former babysitter, but whoa! Pretty sure I was surprised as Dayna.
I liked Dayna. She had mountains of issues and didn't always make good decisions, but she never lied to herself or played victim. A lesser woman would descend into a dead-end life never raising her head to see around her. But not Dayna. She's haunted by the two things she wants most—a life with Clay and her mother's approval and knows she will never have either. When she, at last, finds out the reason why, if gives her the clarity she's longed for, but will it give her the courage to challenge the unknown?
As I said before, I didn't feel like I was missing information from the earlier stories, but The Devil and Dayna Dalton has made me want to read them and I've downloaded them. Even if future readers don't, this is one read that shouldn't be missed because the devil IS in the details.
Enjoy!
~~~
Book 9: A Bulwark Anthology
Date Published: September 30, 2019
Publisher: Chelshire, Inc.
Reporter Dayna Dalton's reputation has been ruined since birth. The daughter of wild child, Becky Dalton, is expected to follow her mother's footsteps; never given a chance to prove she's different. Dayna's been in love with Clay Finnes since she was a teenager. Her unrequited love for Sheriff Finnes leaves her empty.  He's happily married and unavailable. Instead, Dayna finds herself stuck in the revolving door of bad relationships. But this is Bulwark, Georgia, a town where strange things are always happening.  Dayna is doomed to this loveless life until she can find someone who will appreciate the depth of her character. Can she overcome her fears and look beyond her own perceptions to accept a greater love?
*Contains Sexual Content*
~~~
About the Author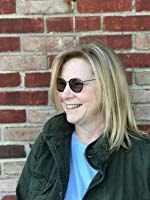 Brit Lunden is a prolific author who's written over 50 books in assorted genres under different pen names. Bulwark was her first effort in adult fiction and was chosen by several of her fellow authors as the basis for a new series, A Bulwark Anthology.  Using her characters, they are creating new denizens in spin-off stories to this bizarre town. Brit Lunden lives on Long Island in a house full of helpful ghosts.
~~~