~~~
Sports Fiction (Baseball)
Publisher:
Acorn Publishing
Date Published: November 11, 2019
Conor Nash has lived his life with a single purpose—to pitch in the Major Leagues. He's been released from professional baseball contracts ten times over a sixteen-year career, but he's overcome every obstacle to finally reach The Show when he's a decade too old.
As he faces the specter of injury-forced retirement, he becomes a man neither he nor his wife recognizes. During his career, Conor avoided the trap of alcohol and drugs because his drug was baseball. And what can an addict do when he realizes he will never get that high again?
Conor climbs treacherous Camelback Mountain, drinks a bottle of Champagne, recalls people and events, and seeks an answer. Who is Conor Nash if he can't pitch?
The Conman is based on the Life of Keith Comstock. Keith pitched professionally for sixteen years, including Major League time with The Seattle Mariners, the San Diego Padres, the San Francisco Giants and the Minnesota Twins. Following his retirement in 1992, Keith has held minor league coaching and managing positions with several organizations.  For the past decade he has served as the rehabilitation instructor for the Texas Rangers.
~~~
EXCERPT
Scottsdale, Arizona
Spring Training 1983
"First thing I want to make clear," Jocketty told Conor, "is how much we respect the effort you've given us. Everybody in the organization, Bob Didier, Fred Tuttle, hell, even Billy, says you're a good man with talent."
Conor's knees felt a little wobbly. Jocketty's statement sounded like a preamble to release if Conor had ever heard one.
"It's not that we don't want you, because we do. It's a matter of space. Since Charlie sold the club we've been doing a better job of stocking the minors. We have a lot of hot young lefties at A ball who'll be knocking on the double-A door pretty quick this season. And at the same time, you're bumping up against some real good lefthanders above you."
If they kept Conor at this point, Jocketty explained, a mid-season release was probably inevitable.
"So…
So, Conor picked up the thread mentally, you're releasing me now with a few days left in Spring Training when everyone else's rosters are set and there's no way I'll find a job?
"… we sold you to Detroit."
"Um … say what?"
"We sold you to Detroit. A guy over there is a friend of mine, and we talked yesterday."
The Detroit guy told Jocketty Detroit had a slew of young pitchers at Double-A Birmingham and they needed a mature left-hander to solidify that group.
"I told him I knew just the guy. So, we sold you to Detroit."
"Sold me? How much did you get for me?"
"A hundred dollars." Then he added quickly, "That's no reflection on you. It's the standard price for a transaction like this."
Conor wasn't sure what to say. After all, they could've released him and been done with it. He couldn't, however, keep his disappointment from showing.
"Hey," Jocketty said. "You've still got a uniform."
Conor stood and extended his hand. "You're right. And I appreciate it. Everyone here has been fair. I've learned a lot."
Jocketty reached to take the offered hand.
Conor turned to go.
"There's one other thing," Jocketty said.
"Yeah?"
"Remember Charlie's orange baseballs?"
Conor did remember. The season before Conor signed with Oakland, Finley had tried to convince other Major League owners that baseballs should be orange. He'd argued that fans could see them better and would find the game easier to follow. So, he'd had all these orange baseballs made, and the A's were stuck with thousands of them.
"We thought we'd never get rid of 'em. Turns out, though, now everybody wants some of Finley's orange baseballs as collector's items."
"Okay …" Conor said.
"So, my friend wants a dozen. It's part of the deal."
"A hundred dollars and a dozen orange baseballs?"
"Yeah, and I've got 'em right here. Would you mind delivering them when you get to Florida?"
* * *
"They sold you?" Kate's eyes glistened a little. Pregnant again and caring for an infant, Conor sensed that things were beginning to pile up for his wife.
"Yeah."
"Didn't the Civil War resolve all that?"
"Not for baseball."
"Do we get any of the money?"
"No"
"Was it a lot?"
"No."
"You don't want to tell me, do you?"
"A hundred dollars and a dozen baseballs."
Her eyes glistened a little more.
Not once had Kate hinted he should quit. She genuinely loved baseball. True, they were always broke. They lived winters with their parents. They pieced together off-season jobs to achieve any semblance of financial solvency. She seldom complained, though, rarely gave any indication she didn't love this life they shared. But Conor sensed she was on the edge this time.
"I've still got a uniform," he said.
Kate took a deep breath, blinked and found a smile. "Yes. Yes, you do. So where are we going?"
"I'm going to Florida and finish Spring Training. You'll be meeting me in Birmingham."
"Alabama?"
"That's the one."
~~~
Purchase Links
~~~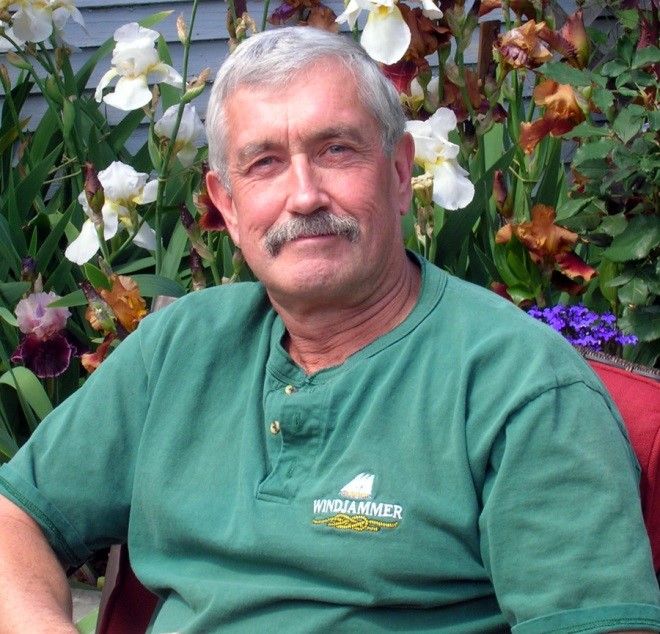 Mike Murphey is a native of eastern New Mexico and spent almost thirty years as an award-winning newspaper journalist in the Southwest and Pacific Northwest. Following his retirement from the newspaper business, he and his wife Nancy entered in a seventeen-year partnership with the late Dave Henderson, all-star centerfielder for the Oakland Athletics, Boston Red Sox and Seattle Mariners. Their company produced the A's and Mariners adult baseball Fantasy Camps. They also have a partnership with the Roy Hobbs adult baseball organization in Fort Myers, Florida. Mike loves fiction, cats, baseball and sailing. He splits his time between Spokane, Washington, and Phoenix, Arizona, where he enjoys life as a writer and old-man baseball player.
~~~